How to Be More Confident at Work: Home Service Industry Edition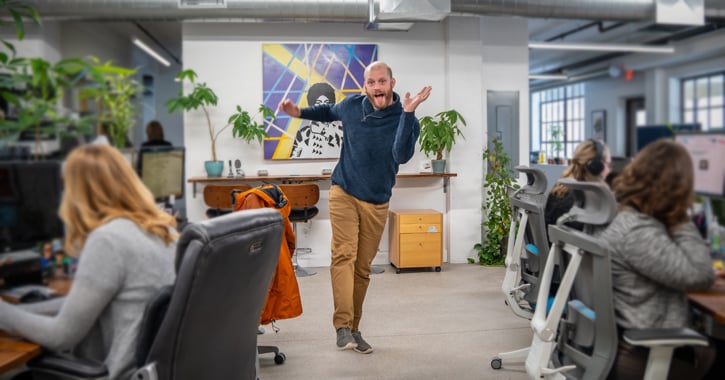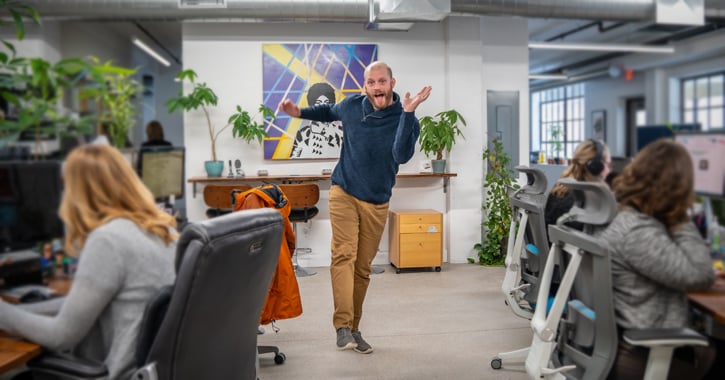 Have you asked yourself how to be more confident at work? It is an important question, especially if your job revolves around working with people. Projecting confidence at work – whether you are meeting with customers, consulting with industry peers or addressing employees – is key to conveying professionalism and garnering trust. As a business owner in the home service industry, you set the tone within your organization. If you lack confidence, your staff will likely feel unsure as well, and your customers may end up lacking confidence in your business. Straight from the home service experts at Neighborly, here's how to be more confident at work.
Steps for Better Confidence at Work
Always be prepared for meetings and work engagements. Before meeting with business contacts or employees, think about the purpose of the meeting and jot down a few notes. Include your objectives, any questions you have, key points and concepts to discuss. Practice what you plan to say. A little preparation will help you avoid those "blank mind" moments that seem to crop up at the worst times, helping you feel more organized and in control.
Use appropriate eye contact. Looking someone in the eye during conversations conveys conviction and credibility, and it shows the other party that you genuinely care about what they have to say. These are crucial factors when it comes to showing confidence at work and maintaining strong business connections. A few caveats: Avoid long, piercing stares, which may come across as domineering, and be aware of cultural or social differences. In some cultures, and for certain individuals, limited eye contact is the norm.
Relax and smile. Facial expressions and body language also have implications the way you're perceived. Pursed lips, stiff body, slouched shoulders or tightly crossed arms make you seem insecure, closed off or disinterested. This is not the way to show confidence at work, especially with customers or potential clients out in the field. Instead, try to suggest strength, warmth and sincerity with a relaxed but strong posture and a genuine smile.
Be direct, seek to clarify information, and avoid rushing when speaking. Stammering or talking too fast implies nervousness. Getting your message across without a lot of "um"s and "well"s shows confidence at work. Don't be afraid to ask questions and slow down your speaking. It shows that you are committed to getting the job done right.
Identify your own strengths and weaknesses. When it comes to learning how to be more confident at work, this knowledge is essential. Capitalize on what you do well while working on those areas that need improvement. Monitoring your progress and rewarding yourself for accomplishments will give you a sense of mastery, which will likely translate to your having more confidence at work. When all employees do this, it makes for one strong home service business.
Prepare for times when your confidence is shaken. An angry customer, a poor business decision or another calamity will make you doubt yourself. These things happen. Rather than give in to negativity or self-loathing, step back, acknowledge the issue and work to find a solution. Taking some time to think before responding to an event will help you maintain composure and confidence at work. In addition, avoid allowing another person's negativity to impact your poise. Their bad attitude may have nothing to do with you, so try not to take their behavior personally.
Seek ways to challenge yourself and never stop learning. Another great way to boost your confidence at work is stepping outside your comfort zone by taking on new tasks or trying novel ways of doing your day-to-day job. Try reading something enriching and sharing it with your team; it can boost confidence at work for everyone by improving knowledge and skills.
Build a solid support network. Establish a relationship with a mentor (or several!), and look for ways to connect with colleagues. Receiving encouragement and feedback from people you respect is one of the best ways to gain confidence at work.
How to Be More Confident at Work? Find the Support You Need by Owning a Franchise
Elevate your home service business – or start an additional one – with the confidence that comes from having a family of professionals to support you every step of the way. The home service franchise development experts at Neighborly (formerly Dwyer Group) have been assisting business owners for more than 30 years, offering franchise opportunities in several distinct home service niches.
At Neighborly, we provide franchisees with the tools to develop a confident workforce – one that inspires confidence in its customers. Benefits of owning a Neighborly franchise include ongoing mentoring and coaching, business and technical training, regional and national networking opportunities, marketing support, exclusive vendor discounts and much more.