How to Become an Electrician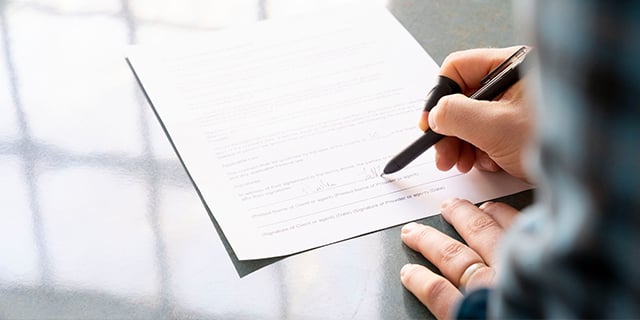 If you've decided to become an electrician, you should take pride in that choice. Electricians play essential roles in the safety and function of homes, businesses, schools, hospitals, and other critical buildings all over the world. The population of electrical contractors in the US is aging fast, according to a recent
Electrical Contractor study
, so most up-and-coming entrepreneurs in the industry have an extremely positive outlook for continued demand. Wondering how to become an electrician? Although state and local governments have requirements that vary, here are the necessary steps to becoming qualified and licensed.
Complete Technical School
Once you've graduated high school or gotten your high school equivalency, a technical school with an electrician program will give you all the education you need to become an electrician. Many schools have programs that allow you to transfer your electrician-related classes to the completion of a bachelor's degree later if you choose to do so. In your electrician classes, you'll learn all the skills you need to install, repair, and maintain electrical wiring and fixtures, including plenty of hands-on training for the application of these skills.
Complete an Apprenticeship
Although some states don't require it, becoming an apprentice is a smart move so you can earn an income as you learn how to become an electrician from someone who knows the industry firsthand. Several professional associations, as well as most trade and vocational schools, offer apprenticeships. Most apprentice programs require that you be at least 18 years old and have a high school diploma or GED. They typically last several years and allow you to combine your schooling with on-the-job training, all while under the supervision of an experienced, licensed electrician. This experience is extremely valuable not only for your journey of becoming an electrician with competitive skills, but for getting familiar with all the demands of your chosen profession.
Transition to Electrician Journeyman
After you've completed your apprenticeship, you'll have an opportunity to take an exam to become an electrician journeyman. Becoming a journeyman is the precursor to becoming a licensed electrician; most journeyman electricians earn $20 to $28 per hour. After practicing as a journeyman for three to four years (depending on where you live and work), you'll have enough experience to qualify for an electrician licensing exam.
License and Certification to Become an Electrician
Once you've had years of schooling and experience working as an apprentice and/or journeyman, you'll be qualified to take your state's licensing exam to become an electrician. There will be a fee involved, as well as continuing education requirements to maintain your license every few years. Qualification and cost requirements vary from state to state, so do your research (e.g., "how to become an electrician in [my state]") when you feel you're ready to take the licensing exam.
Certifications may be required by your state before you can qualify for a license, but it's more common that you can pursue them independently anytime during your career. Different certifications can give you an edge over your competitors. For example, some electricians get certifications in video security systems or industrial electrical work so they can diversify services with authority. Each new qualification can lead you in a new direction and add to your overall growth.
Run Your Own Electrician Business
If you've dreamed of being your own boss, perhaps running your own electrical service is the right path for you. Owning an electrical business does not require you to become an electrician yourself, although it would undoubtedly elevate your ability to run a team of licensed electricians. Additionally, you can give your business a healthy start by considering a franchise like Mr. Electric®. Mr. Electric offers incredible support to their franchisees:
› An established business model and designated territory
› Ongoing owner and employee training
› Marketing support, along with a nationally recognized brand
› A dedicated franchise coach and mentorship programs
› Cross-promotions and other support from the whole family of brands under Neighborly®
› More!
By franchising, you could not only work in your chosen field but also help support electricians that share your dreams—all with a supportive franchisor giving you the resources your whole team needs to thrive.
Explore Your Options Before You Become an Electrician
In short, there's no single answer to "how to become an electrician." You may prefer to stay in a technician role, or you may be born to lead a business. It's all about finding your best path.