Business Ownership
How to Find Your Dream Job as a Franchise Owner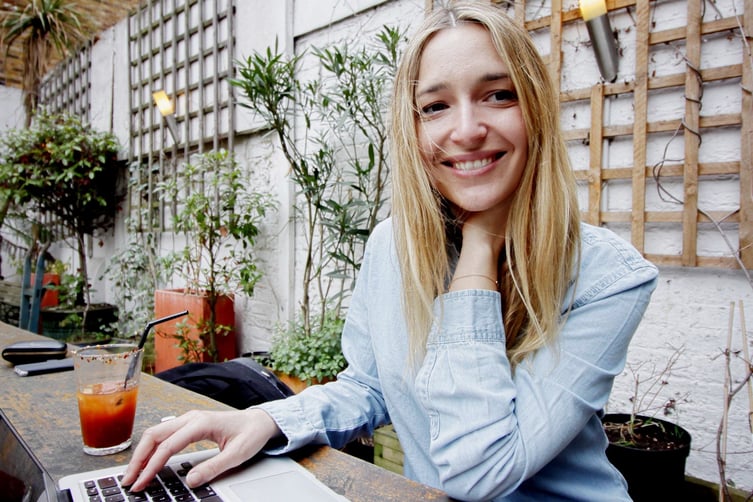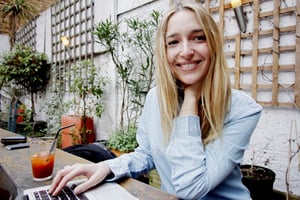 Do you hate your job? If your answer is yes, you're not alone. Job satisfaction has declined in recent years, with roughly half of Americans reporting that they are unhappy in their current job. In fact, just 20% say they have a job they are truly passionate about. So, what is fueling such widespread discontent?
It's widely recognized that recent years have brought a significant shift in the way people think about work. Covid-19 put into motion the Great Resignation of 2021, during which more than 47 million Americans voluntarily quit their jobs. For most workers, the top reasons they quit included low pay, no opportunities for promotion, and a lack of respect from their superiors. This trend of dissatisfaction with the status quo and seeking more fulfillment, has only continued this year.
For many, the pandemic years brought into sharp focus what a "good job" looks like. Many workers found themselves reprioritizing job attributes and wondering how to find a job they love. For many of us, we want new opportunities to grow, a better work experience, to feel supported, and to feel valued for our skills and expertise.
For others, a dream job means taking charge of work, the flexibility to spend time with family or travel, or for many, owning their own business. These are all key elements in jobs with the highest employee satisfaction. In fact, wanting to be your own boss and seeking unlimited opportunities for growth and advancement are the two key driving forces behind job changes.
What If It Isn't a Job You are Really Looking For?
So…what if the "dream job" you were looking for wasn't a job? What if it looked more like business ownership? Franchise ownership is one way you can reach your goal of owning a business with the support you often look for in a job. From flexibility and growth opportunities to the ability to control your own future, owning a franchise can give you exactly what you're looking for.
Being Your Own Boss
One of the biggest reasons people say they want to quit their job is because they want to own their own business. A recent survey has indicated that 62% of Americans would rather be their own boss than work for someone else. In fact, 61% of current business owners said that they started their own business for that very reason.
There are many advantages to being your own boss including directly profiting from your own hard work. Instead of someone else taking the lion's share of the profits, as a business owner, you get to decide how to handle and distribute profits.
For many, the appeal of being your own boss also lies in the freedom to set your own schedule, take time off when you want, and work from home or even on the go. The ability to be there for family events and special moments, to pursue a hobby, or just see the world, is a compelling reason to consider starting your own business.
Still, starting a business from scratch can be a risky venture. In fact, trying to start up a new business on your own comes with so many big challenges. According to the U.S. Small Business Administration, only about half of all small businesses survive their first five years.
But those statistics change dramatically when you look at new franchise business owners. Perhaps this explains why many people are choosing to start a franchise business instead of taking the lonely start-up route. In fact, in 2022 alone franchisees will make up 41% of new business owners. Why is that? Because when you start a franchise business, you have the support of the franchise organization behind you, not to mention a tried-and-true business model and comprehensive training to get your new business off to a great start.
Any quality franchisor wants their franchisees to be successful to maintain the overall brand success by enabling franchisees with the tools they need to operate and run a successful business. Or in other words, a franchisor has a big stake in your success!
No Limits For Your Success
Another of the biggest reasons people seek change is they feel there is a lack of opportunity for their professional advancement. Of the 47 million Americans who voluntarily quit their jobs in 2021, 67% cited lack of opportunity as the reason for quitting.
At the same time, professional growth means different things to different people. For some, it's as simple as promotions and bigger titles at a place of work. For others, advancement means learning, developing, and carving out opportunities to become leaders and experts in their field.
Many find the self-actualization they seek from running their own business. While some may choose to open a business in the same industry in which they've worked previously, for others opening a business is a chance to branch out into a new field and turn a passion into a fulfilling career.
Franchising can be an excellent vehicle for people to turn their passion into their business. For example, if you are passionate about gardening, or helping people repair their homes after a natural disaster, or contributing to the health and safety of your community - there's a franchise for that! With so many franchises out there, it's not difficult to find one that fits your interests.
Franchising as the Vehicle to Professional Fulfillment
One of the reasons that franchising is so welcoming to new business owners, regardless of prior experience in a particular field or industry, is because owning a franchise comes with ample training opportunities. For example, Neighborly's approach to owner training, mentorship, and other business support has been consistently recognized as among the best in the franchise world. And it should be since it has been refined for more than 40 years!
As a Neighborly brand franchise owner, you will have access to start-up training to get you up to speed with the industry, as well as ongoing coaching, onsite training, and more. In this way, franchising will give you the opportunity to be your own boss, as well as provide the tools you need to advance and grow your business. If that doesn't fit the definition of a "dream job," what does?
Ready for a Fresh Start?
When it comes to finding your dream job, the old saying "you don't get what you don't ask for" rings particularly true. If you're not actively seeking out what will bring you fulfillment, then you're not likely to find it. With so many different franchise options out there, chances are very good that there is one that best aligns with your passions, interests, skills, and goals.
Ready to find out if a franchise business in the home services industry is the vehicle to your professional fulfillment? Find out more about franchising with Neighborly today!