How to Retain Customers at a Service Business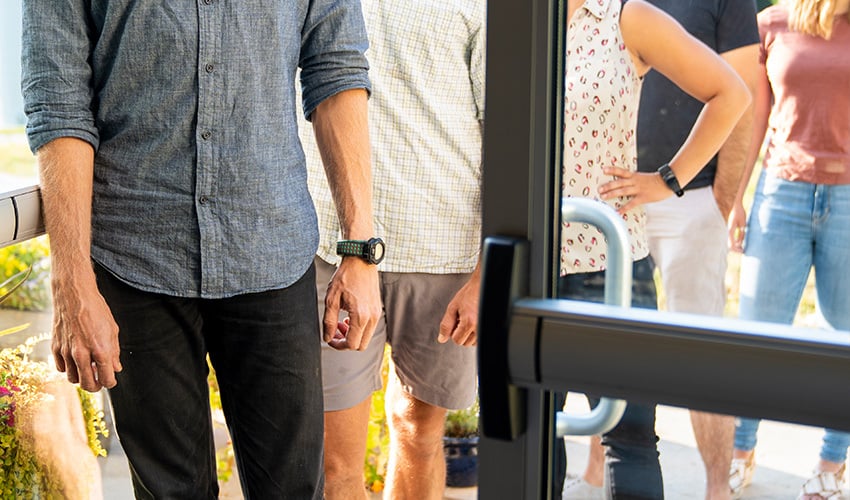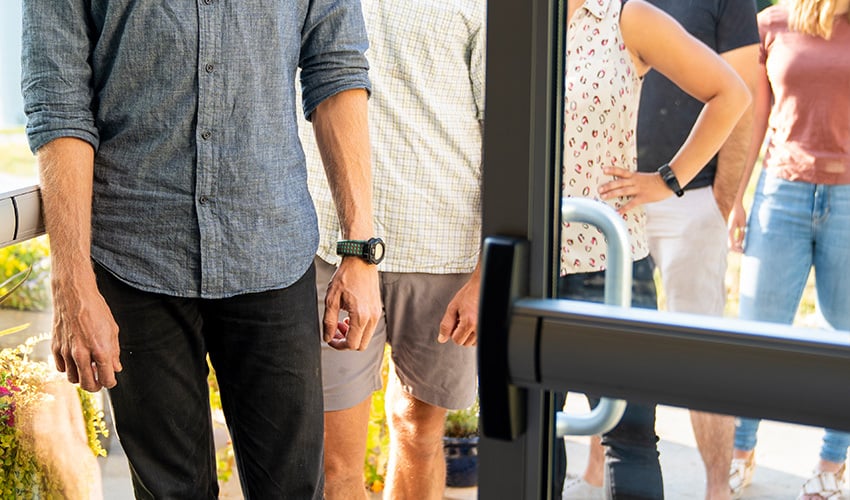 One key component of any successful business is customer retention, which can be particularly difficult in service-based businesses that don't sell tangible products. Although attracting new customers to your business is always important, it's arguably even more crucial to retain customers.
Statistics indicate that having a solid base of loyal customers typically results in higher revenue and lower expenditures, especially when it comes to marketing and advertising. According to Gartner Group, a leading business research company, 80 percent of your future income will likely originate from just 20 percent of your current customers. Many business experts suggest that it costs five to ten times more to acquire a new customer than it does to keep an existing one.
So, how does a service business work to retain customers? Keep them happy, of course! Providing exceptional customer service—including effective dispute resolution, follow-up contacts, and targeted personal outreach—can help build long-term business relationships.
Resolve Disputes Effectively
Happy customers are usually repeat customers, but keeping customers happy is not always so simple. Inevitably, things sometimes go awry. Deadlines are missed, mistakes are made, and misunderstandings occur. Fortunately, with a proactive, customer-centered approach, businesses can turn annoyed or irate customers into satisfied—even loyal—ones.
The most important thing to do when a customer is not happy with your service is to actively listen to them. People want to feel validated, to feel as if their concerns have been heard and understood. Always address complaints and concerns promptly. Ask lots of questions, and seek to clarify the issues by repeating back what you hear. Express empathy and understanding, even if you feel that the client is wrong. And, if you have, in fact, blundered, avoid being defensive. Apologize and seek consensus with the customer on possible solutions. This demonstrates integrity and conveys that you genuinely care about your customers' happiness. Once they know they can work with you to satisfy problems, many clients feel comfortable re-hiring you in the future because they feel they will be satisfied with the end result. It builds trust.
Another tip to retain customers: pay special attention to online reviews and respond to any criticism or complaints promptly. If possible, contact the client directly to restore the relationship.
Create a Follow-up Policy
Conducting regular follow-up is another way to retain customers. While angry customers may not be shy about reaching out to you, many customers will leave you unexpectedly (for various reasons) unless you take the time to contact them. Connecting with recent customers is a great way to get valuable feedback and learn more about your strengths and weaknesses, and it also uncovers dissatisfaction that you can resolve to reinforce the relationship.
Try these tips to evaluate and improve your services and help your customers remember you:
Send thank-you notes or cards expressing your appreciation for their business. These can be sent by email, but an actual card—even a magnetic one to put on the refrigerator—may be a better way to keep your name in the forefront.
Make follow-up phone calls after a project to make sure the client is happy. For long-term projects, check in regularly by phone to assess progress. Be sure to log calls and comments for tracking and training purposes.
Send short email surveys to recent customers to gauge their satisfaction. Offering a small reward—a coupon or gift card or an entry into a random prize drawing, for example—may increase response rates.
Make sure your website has a "Contact Us" page on the main navigation, where you have a digital form for comments, requests, and concerns. This may be separate from your online scheduling forms. Respond promptly to inquiries.
Develop an Ongoing Outreach Program
There are many other ways to help convert one-time clients into lasting customers. To reduce the odds of clients straying, personalize your communication with them as much as possible. (No one likes feeling like they're just a number!)
Here are a few ideas for keeping lines of communication open:
Email exclusive offers, seasonal reminders, and informative newsletters.
Entice clients to follow your social media pages by holding random prize drawings or contests.
Update social media accounts often, posting informative, humorous, or inspirational content to keep people engaged and your services top of mind.
Conduct phone campaigns periodically to offer special "loyalty" discounts or other perks.
Hold annual customer-appreciation days featuring food, discounts, and family-friendly entertainment.
Build a Strong Brand
Finally, remember that your brand name is your identity as an organization. A well-known and trusted brand intuitively inspires loyalty, making it much more likely that customers will return time after time.
That's why owning an established franchise business—like one of the many Neighborly home service franchise businesses—can give you a jump start when it comes to finding and retaining customers.
Neighborly offers comprehensive training, marketing support, and customer retention strategies to help your business thrive. Whether you're a current business owner or an entrepreneur looking for a new venture, Neighborly can help you reach your goals. To learn more, reach out to us online or call (888) 387-8018 to speak to a franchise advisor today.