Leadership
How to Sell Your Business: A Guide for Buyers and Sellers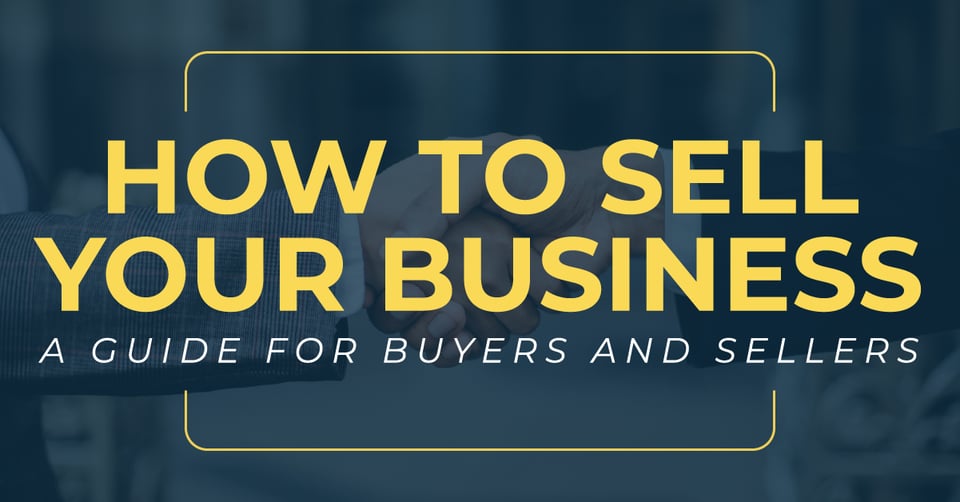 For driven entrepreneurs, owning a business is often seen as the ultimate goal. And whether you're just now starting your franchise ownership journey or have made the decision to sell and move on to something different, both transactions create new, exciting, and sometimes intimidating opportunities.
Here at Neighborly, we take great pride in supporting our franchise owners during each stage of their franchising journey, even when they're ready to sell and embark on a new life journey. With an entire resale team dedicated to helping our owners when it's time to exit their business, Neighborly's proactive approach sets us apart. We work to make the experience more enjoyable and less intimidating. Based on our unique process, I've found these to be some of the most important things to know about buying and selling existing businesses.
Finding the Right Fit
For the sellers, this group should first consider what kind of person they want to take over the business they've worked hard to build. Sellers often want to look for more than just a candidate with credible financial qualifications and seek out a buyer who will treat their current employees and business with respect, so they can feel confident they are leaving "their baby" in good hands. Then, after finding a candidate whom they can trust, a seller can revisit the candidate's financial state by requesting confirmation of funds or a pre-approval letter from the bank prior to accepting an offer and signing a letter of intent (LOI). Cash buyers are rather rare, so understanding how buyers will pay for the business upfront is an important step in this process.
For the buyers, this group should start by evaluating the benefits of purchasing an existing franchise to see if both the business and brand are the right fit. Just as sellers look at financial considerations, buyers should also check for revenue and profit trends and justifiable expenses. Buyers want to receive the most value for their money, and businesses with established management, experienced employees, and successful systems and processes already in place can point to whether the investment would be wise.
The buyer should not only be evaluating the existing business but the brand and franchise team that will be supporting them as well. On the flip side, the franchisor is also evaluating the buyer, ensuring both parties can find the best fit. It's important that buyers and franchisors get to know one another and both feel that there is alignment with their vision, culture, and values.
What to Expect
After determining what to look for in a buyer and a seller and once a sale is agreed upon, transitioning a business comes with unique challenges for each respective party, but there are some general steps that both can expect to follow during the process.
Pricing
Buyers and sellers are ultimately both trying to get the best deal for themselves, though sellers need to be realistic about the value of their business. A business valuation done by a licensed business appraiser can ensure they are not leaving any money on the table but are still pricing the business to sell. First offers are rarely full-priced, so be prepared to negotiate and meet in the middle. Purchasing a business is a big decision, so I recommend buyers consult with an advisor to review the financials, draft a proforma and utilize an attorney to help with the asset transfer.
Sales Process
It takes time and work to sell your business. If sellers don't want to dedicate the time and work to it, they can consider hiring an exclusive business broker to assist them. Before the deal is finalized, sellers should continue to invest in the growth of the business as a dip in financials could be problematic for buyers and the bank. Once the sale goes through, buyers will typically expect 30 to 60 days of post-close support included in the deal to assist them with a smooth handoff.
Transferring
The final step is to officially transfer responsibilities. Both the buyer and seller should have a plan in place for how they are going to communicate the change of ownership to staff. Typically, employees do not know the business is for sale, so operations are not disrupted from the time it goes on the market to the time it sells. In most transactions, the buyer does not get introduced to the staff until after the deal closes with the exception of a General Manager or Operations Manager, who may get introduced to the buyer a couple of days prior to closing.
The Neighborly Way
There are clearly many factors that go into selling or buying a business. That's why at Neighborly, we work hard to set our franchise owners up for success whether they're entering the franchising world or leaving it.
It starts with our dedicated Resale Department, with five full-time Resale Franchise Developers led by Neighborly VP of Resales Alesha Yankie, who has been behind more than 500 completed deals. Most of the owners we work with have never sold a business before, so our resale team is there to help them navigate the process.
Some of what our team does includes:
Succession Planning webinars and in-person sessions
Personal video calls with a dedicated resale franchise developer to develop a timeline for exiting the business and create a plan that will best position them for a future sale
Preparing sales-related information to present the business opportunity to candidates
Presenting a suite of marketing options with negotiated rates that they can choose from to market the sale of their business
Pre-screening candidates
At Neighborly, we understand the buying and selling process and work to help everyone involved have the best experience possible during such a transformative time. Selling or buying an existing business is a big undertaking but learning about the process ahead of time can help you get the most out of your journey. Whether you are selling your business or starting your ownership journey, Neighborly is here to help each step of the way.
More information about Neighborly and its franchise concepts is available at Neighborlybrands.com. To learn about franchising opportunities with Neighborly®, click here.
Written By Brad Stevenson, Chief Development Officer