Business Ownership
How to Start a Business with Your Spouse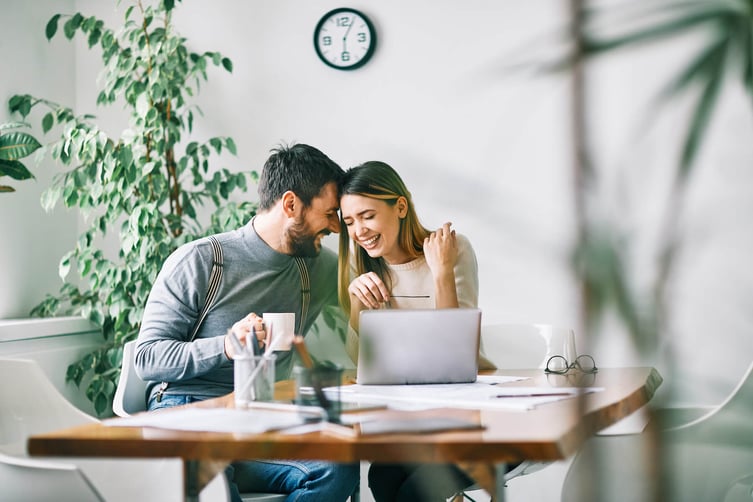 Working with family can be difficult, but it also has its advantages. Starting a business with a partner can help alleviate pressure and improve efficiency. When you start a business with your significant other, you know how the other person functions, and there is a level of trust and comfort you may not find with other business partners. If you make some strategic decisions and carefully plan before you begin, you can greatly increase the chances of success for your business… and your marriage.
Learn how to start a business with your spouse and create a shared venture that allows you to grow and deepen your relationship.
When starting a business, spouses and partners need to ensure they're working with the same mission, vision, and values in mind for their business and their relationship. Couples should take into account their joint long-term goals and passions as they explore industries that fit both their interests and career aspirations. Conducting industry research is crucial for success, helping them make better business decisions and avoiding costly mistakes.
Couples also need to establish a financial plan for their business. Money is one of the top causes of divorce, and cash flow can be a top challenge for new business owners. Working with your spouse can increase the family's risk exposure.
To prepare your family finances while starting your business, couples may consider establishing an emergency fund, cutting living expenses, or having one partner temporarily keep a part-time job. Each partner should clarify what they are willing to risk for the sake of the business, and both partners need to respect those financial boundaries. No matter what you decide, make sure you're both on board with the plan before you start.
Starting a business as a couple requires staying on the same page in business operations while protecting your marriage. One component of that is having well-defined roles and responsibilities for each partner. Review your strengths and weaknesses, and design the roles and responsibilities of the business from there. By understanding your own strengths, you will be better able to find areas where you complement each other and how you can best work together.
Make it clear who is responsible for what and write detailed job descriptions that clearly outline expectations. Agreeing on specific roles and responsibilities for each of you will create order and structure for your business. Once you've outlined each partner's duties, trust your spouse to do their job without turning into a micromanager.
It's particularly important to remember to separate work from personal life. When couples work together, letting the business take over your whole life can be easy. Since you share a workplace and a home, set realistic expectations for your work/life balance, setting clear business hours with each other and avoiding business-related talk during non-business activities.
3. Maintain Open Communication
Just as in marriage, in a family business, communication is critical. When spouses work together, there's less room for miscommunication at home or work. Couples must establish a framework and a system for regular communication and make sure they talk over everything before making final decisions. Spouses shouldn't hesitate to bring up concerns they may have, but they also need to remember to communicate when something is going well.
A few key tips for better communication with your spouse include:
Actively Listening- Give your full attention to your partner when they are speaking and actively participating in the conversation.
Editing Criticism- Avoid putting the other person down and using negative body language such as eye-rolling.
Being Gentle- Bring up problems without placing blame on the other person. Be cognizant of tone and posture when addressing issues.
Seeking Understanding- If there is confusion, ask questions and get clarification. Make sure you are both on the same page before anything gets out of hand.
Staying Calm- Keep discussions as calm as possible and avoid escalation.
Starting a business is highly challenging; however, it can also be extremely rewarding. The key is to remember that you have the same goal: to run a successful business. One of the key benefits of running a business with your spouse can be they are just as invested in the company's success as you are. Having a truly equal business partner can create a unique bond that strengthens your relationship. With a family-owned business, you are creating a legacy that can be passed down to future generations, and you can reap the benefits of all your hard work as a family.
Consider Investing in a Franchise With Your Spouse
If you are considering starting your own business with your spouse, look into starting a franchise. Franchising can give you an established brand and system to start with that can help you and your spouse get guidance as you get your new venture off the ground. Neighborly® offers several franchise concepts geared toward high-growth home services, and we have team members here to help people considering the path of business ownership. Forgo the start-up phase and kickstart your business with a proven business model.
Contact us today to see if investing in a Neighborly franchise is the right fit for you and your family.