Business Ownership
How to Start a Glass Business with Longevity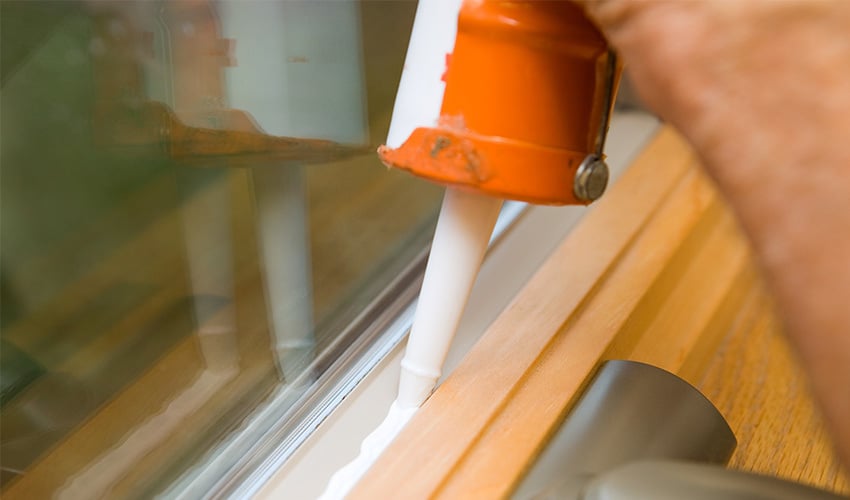 Are you looking for a service business that offers many avenues for growth? Do you want to own a community business that provides essential services year-round? If so, the glass business (home, business, or auto glass) may be right for you. If you are wondering how to start a glass business and make it last, the first step is to learn more about licensing requirements, insurance, and financing.
Licensing Requirements and Insurance for Glass Businesses
Licensing and certification requirements vary from state to state. Glass installation and repair comes with inherent risks, as improper service technique poses serious danger to public safety, so most states have stringent requirements for glass technicians or glaziers. In Florida, for example, to become a licensed glass and glazing contractor, you must pass certification exams and have a combination of four years of industry experience and/or credits from an accredited college in a construction-related field.
To find out specific licensing requirements in your state, visit your state's official website and search under construction licensing requirements for glass installation and repair technicians. (As an owner or manager, you may or may not be required to be certified, but your technicians will likely need specialized training and/or certification.) The National Glass Association offers online OSHA (Occupational Safety and Health Administration) training for a fee.
In most states, commercial liability insurance and workers' compensation insurance is required for glass businesses. Obtaining insurance is highly recommended, even if it is not required. Property damage and injuries are variables that can derail unprotected businesses. For more information, check out recommendations from Business.com.
Financing Your Glass Business
When thinking about how to start a glass business, obtaining financing is likely at the top of your to-do list. You will likely need to estimate your startup costs and create a business plan to present to potential lenders. (These links to the Small Business Administration may help.) Once you have an idea of how much money you need to borrow and you have a detailed business plan, schedule an appointment with a loan officer at your personal financial institution. If they are unable to approve your loan request, consider alternative lenders, who offer creative solutions to financing challenges. Be sure to fully research any lender that you are considering and carefully review any documents before signing. (Check out this list of reputable alternative lenders at Business News Daily.)
If you have money saved in a retirement account, you may be able to access your funds—without incurring early withdrawal fees or tax penalties—to start a new business or purchase a franchise. You may want to consult with a certified financial advisor, since this process can be complicated.
Establishing Your Domain in the Glass Industry
Once you've covered the first steps and mapped out how to start a glass business, the next step is to choose your specialty. To achieve long-term success in the glass industry, you need to determine which services to offer. With so many diverse services that fall under the glass services umbrella, your business can focus on a few aspects to stand out from the crowd. Here are some specialties that today's glass businesses may offer:
Residential window repair
Commercial storefront replacement
New-construction window and door installation
Auto glass repair
Glass etching and coating
Energy-efficient window replacement
Sunroom installation
Mirror and shower door installation
Other custom glass work (tabletops, cabinetry, beveled mirror designs, etc.)
With so many choices, it shouldn't be too difficult to find your niche—just make sure you take some time to conduct market research before diving in.
Market Research to Determine Demand
Learn more about your region's demographics and your competition to see which glass services you should offer. How many homeowners are there? Do most people own cars, or do they rely on public transportation? What about business and new-home construction rates? Consider economic trends and forecasts as well. Your local Chamber of Commerce may be a good resource for this data, or check here for free market research information available from the Small Business Administration. This information will help you determine a direction for your glass business venture.
Next, look at how many glass businesses are currently operating in your region. Does one glass company have most of the market share right now? What services and value propositions do they promote most? Knowing what edge the competition claims can help you hone in on what to highlight in your own marketing campaigns.
Longevity in the Glass Business
Knowing how to start a glass business is only part of the equation. Even more important is knowing how to keep your glass business thriving year after year. There are many factors that contribute to the longevity of a glass business, including a well-defined brand, effective marketing strategy, sound business planning, fast and friendly service, and quality workmanship. Another key ingredient is community involvement. Find ways to turn your business into a valuable community asset.
Another highly effective way to help your glass business achieve new heights and enjoy long-term stability: franchising with a prominent industry leader. Glass Doctor®, one of Neighborly's many trusted brands, was originally established in 1962 and now has more than 270 locations across the United States and Canada. With their widely recognized name, solid business model, established marketing strategies, values-driven business culture, and extensive training programs, Glass Doctor provides its franchise owners with the tools they need to outshine and outlast the competition!