Starting a Landscaping Business | The Grounds Guys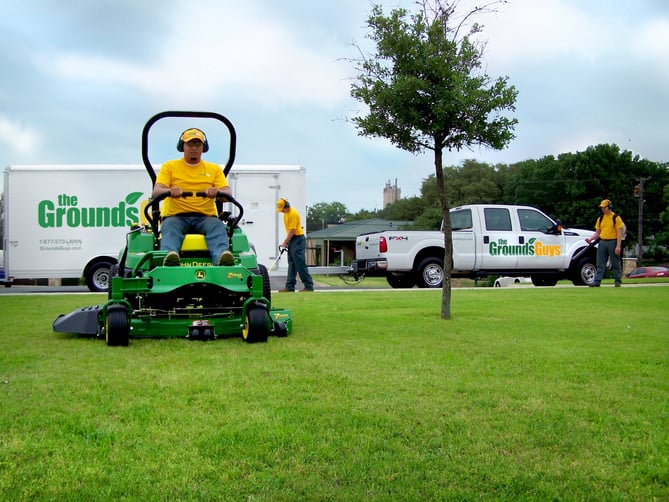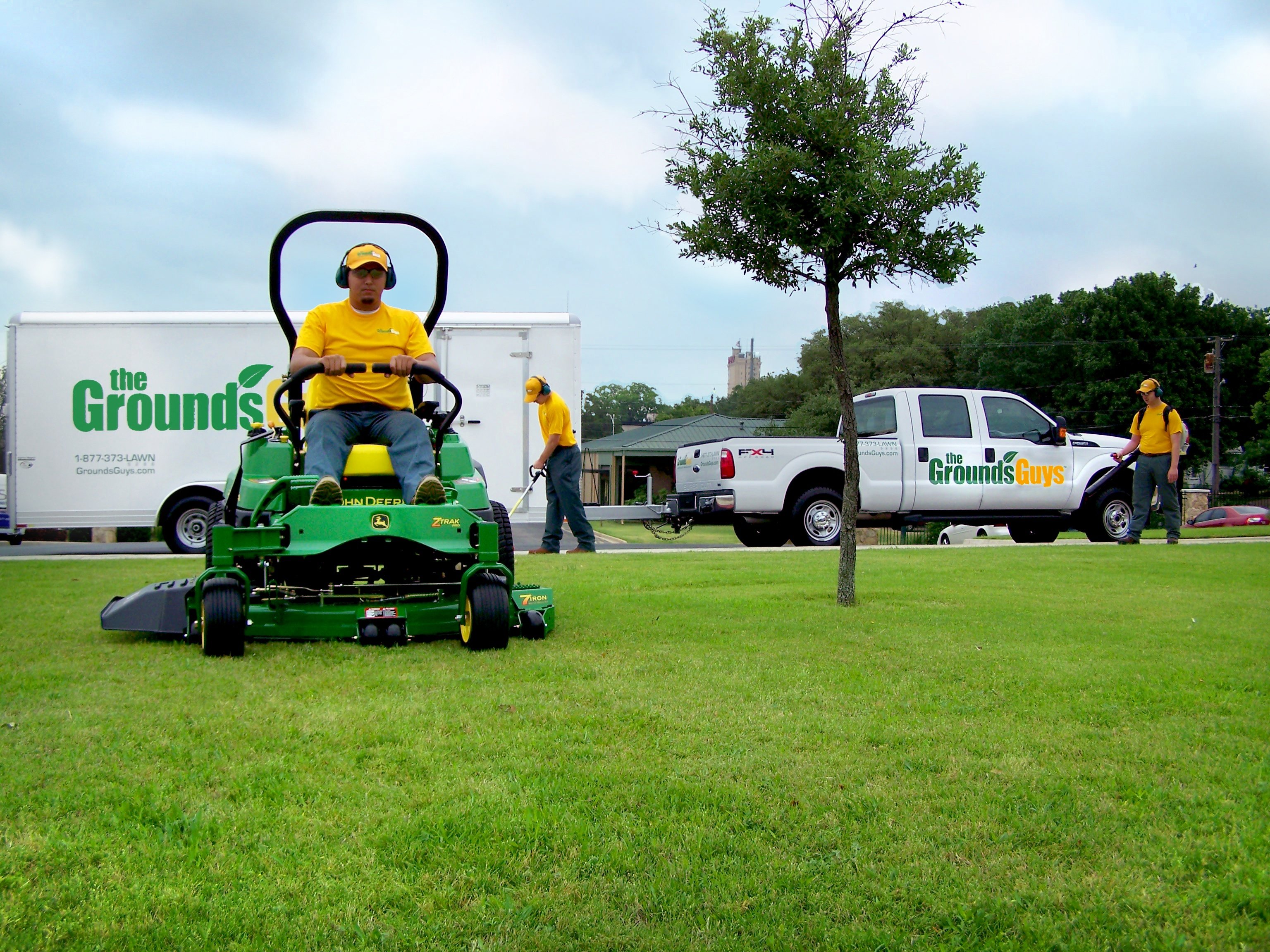 Starting a Landscaping Business with The Grounds Guys
Starting your own landscaping business can be a rewarding experience. The landscaping industry has definite benefits and unique challenges. In this blog we will discuss the industry and suggest steps that you should consider taking before opening a business. We will also give you ideas about resources you might need for starting a landscaping business successfully.
Snapshot: Industry Overview
According to the an international association serving lawn care professionals, there are an estimated 100,000 individual lawn care industry professionals around the world.
A recent survey by IBIS World concluded that the U.S. green industry, which includes lawn and landscape businesses such as landscape contractors, landscape architects, irrigation contractors, and lawn and landscape product suppliers, generates $99 billion annually. Additionally, the landscaping services sector alone generates 704,000 jobs and $35.6 million in value-added services annually.
According to a 2015 study by the National Gardening Association, consumers spend an average of $401 per household annually on lawn and landscaping activities.
What steps should you follow before starting a landscaping business?
Here are steps you should consider adding to your checklist of necessary tasks for starting a landscaping business:
Prepare a detailed landscaping business plan.Define your customers, and include the services you will offer. Outline your marketing, advertising, and start-up and operational finance information.
Apply for all necessary permits, licenses, and registrations.Your county clerk, state department of business regulation, and tax revenue office will advise you what is required in your area.
Speak to a business adviser, or an attorney or accountant, about starting a landscaping business legally.You'll want to find out how to set up your tax structure, get the necessary licenses and permits, and deal with accounting and taxes. Your local government offices can advise what licenses you need. Remember to register your business with the IRS. Research, research, research.
Learn how to handle business basics like accounting and marketing.Use lawn care software to handle orders, professional correspondence and other business tasks. Consider hiring an assistant to take care of administrative tasks. Invest in good bookkeeping software to record financial transactions, send invoices, and prepare reports. You'll need an office space with a computer and printer, as well as room for storing files and paperwork.
Should You Purchase an Existing Landscaping Business?
While rewarding, starting a landscaping business can also be scary. Instead of taking all these steps on your own, you might be interested in purchasing an existing model to work from. There are many proven and reputable franchises for purchase, such as The Grounds Guys®. Additionally, you can consider purchasing an existing franchise business, which will provide you with an existing customer base and equipment.
To contact a franchise advisor from The Grounds Guys and discuss opportunities near you, fill out their contact form or call (888) 498-2195.