How to Start a Landscaping Business the Smarter Way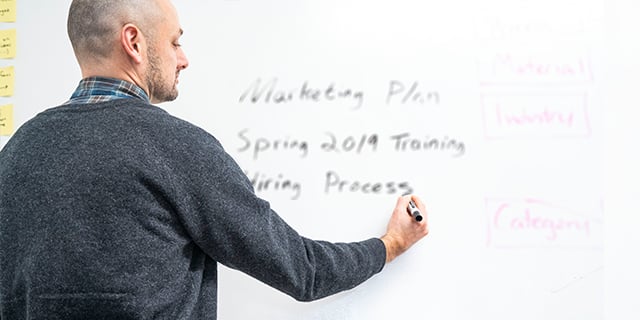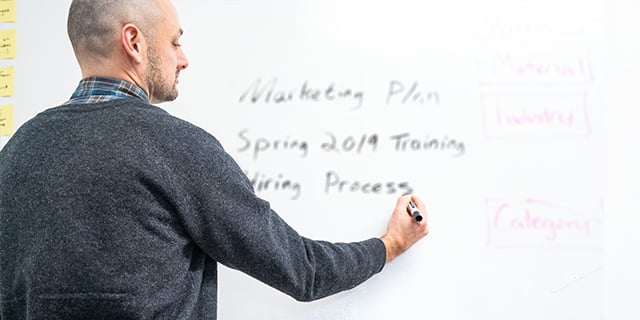 The landscaping industry has grown significantly over the past five years.
From 2013 to 2018, the annual growth rate was 5.8%, with revenue reaching $93 billion in 2018. With statistics like these, it is easy to see why results-oriented entrepreneurs might be asking how to start a landscaping business. But before sowing those seeds, it's wise to take a look at how to start a landscaping business the smarter way. Is franchising right for you? Franchising offers many benefits that are not available to independent business owners.
Advantages of Choosing a Landscaping Franchise
If you were to ask your closest friend or your next-door neighbor how to start a landscaping business, you might hear something like "Buy a lawn mower and print some business cards." But this simplistic approach is not likely to yield the best results. Starting a landscaping business – or any type of business, for that matter – requires solid research and planning. Connecting with a corporate franchise can be a smart move. Franchises typically have established and proven business models that make the startup journey much easier to navigate. Here are some other advantages to consider:
Brand recognition – Using registered trademarks and logos that consumers recognize gives your new business an edge over local independent competitors.
Easier access to financing – Banks and other lenders are typically more apt to fund franchise businesses that have a proven track record.
Training and ongoing support – Most franchise systems offer startup training, mentoring, and other support to their franchisees.
Marketing strategies – Most franchises have already done their marketing homework; they set up research-driven marketing campaigns that can help your business grow.
To hear about these types of benefits from franchisees themselves, check out these testimonials from local owners of The Grounds Guys.
Evaluating Potential Landscaping Franchise Opportunities
When comparing franchise options, do your research. Carefully review online information about what they offer. Contact the corporate franchise to ask questions. Find out how they can help your business overcome common landscape business pitfalls, such as heavy local competition and seasonal ebbs and flows. Here are a few other aspects to consider:
Choose a franchise that has a strong history and solid business reputation.
Look for a franchise that offers exceptional consulting, training and other benefits throughout the life of the contract (not just during the startup process).
Choose a franchise that has sound business principles and values.
Look for a franchise that fits well with your own interests and ideals.
How to Start a Landscaping Business – Basic Steps
Whether you follow these steps independently or with the guidance of a franchise consultant, here's how to start a landscaping business.
Prepare a business plan that includes anticipated equipment and other startup costs, revenue projections, marketing strategies, etc.
Find a promising location in which to open your business, considering regional demographics, competitors and growth potential. You may want to contact your local and regional Chambers of Commerce for assistance.
Consult with a business attorney in your area to find out about regulations, permits, insurance recommendations, labor laws, etc.
Seek necessary funding. The Small Business Administration provides information about financing. Contact local banks and credit unions for more options. For business loans, you will likely need to provide your credit history; personal financial information, including income, assets, monthly bills, and debts; and a business plan. If you have money invested in retirement savings, look into roll-over options for business startups.
Purchase equipment. Basic items include lawn mowers, shovels, hedge trimmers, leaf blowers, etc. You may want to consider renting heavy equipment, at least initially, to defray costs.
Connect with an Award-Winning, National Landscaping Franchise
The Grounds Guys – a well-respected, national landscaping franchise – can give your new business the tools needed to hit the ground running. Specializing in an array of residential and commercial services, The Grounds Guys franchisees stay working year-round. With more than 200 locations throughout the US and Canada, these "guys" know the landscaping industry and are looking for motivated entrepreneurs to join their team. The Grounds Guys franchisees can have the best of both worlds: Enjoy the freedom and independence of business ownership yet still have the support of a nationally recognized organization.
In four simple steps, you can find out if The Grounds Guys franchise is right for you:
Step 1: Request a Discovery Call from an expert franchise developer.
Step 2: Be invited to visit national headquarters in Waco, Texas, to learn more about The Ground Guys' business model.
Step 3: Continue to work with your personal franchise consultant to explore options.
Step 4: After purchasing your franchise, begin Sure Start training and prepare for your Grand Opening!
Visit the Ground Guys online to learn more about this amazing opportunity, or call 888-498-2195 to speak to one of their friendly franchise development professionals.