Franchising 101
How to Start a Window Cleaning Business with Multiple Revenue Streams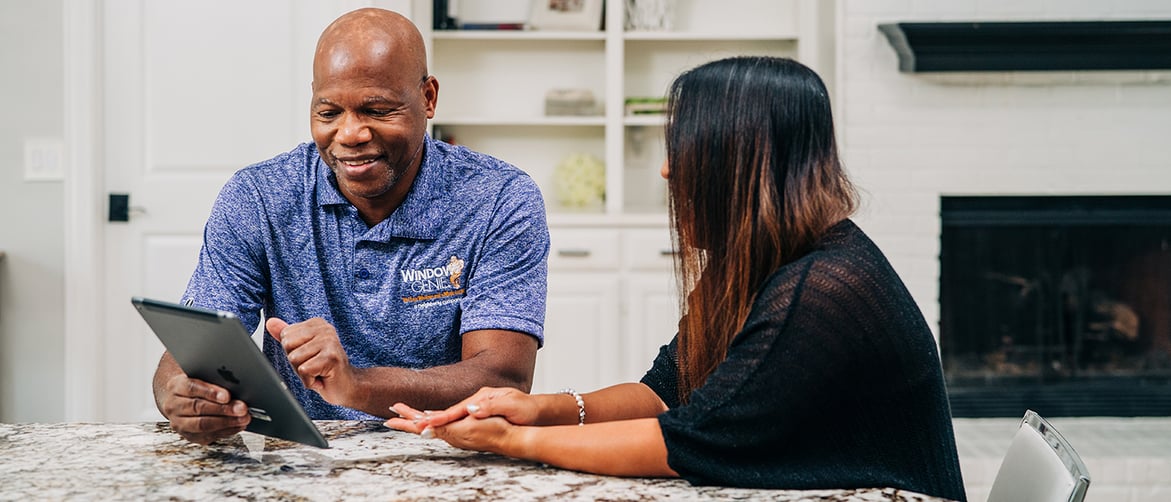 Starting a window cleaning business can be a lucrative venture. In the home and commercial services industry, window cleaning is in high demand. Some other advantages include lower start-up costs, the opportunity to be your own boss, and the security you can accumulate by building a business that increases in value over time.
While it is possible to achieve all of this while focusing on cleaning windows alone, for most window cleaning businesses, there are complementary services that can add more revenue streams to the business. Diversifying your window cleaning business services can help you attract a wider range of clients, and has the potential to give a nice boost to your bottom line.
Service Expansion Beyond Window Cleaning
To start a window cleaning business with multiple verticals, one of the best places to start is to consider additional services that can help you diversify your business and complement your current offerings. These would be services that use the same tools and equipment as window cleaning, which can help keep your costs low. Since window cleaning can be a seasonal business, complementary services would also be those that can help balance your income year-round while establishing a recurring customer base. Here are some of the most lucrative add-on services for your window cleaning business:
Gutter Cleaning Business:
Offering gutter cleaning services can attract homeowners looking for comprehensive exterior maintenance. Gutter cleaning is a natural fit for most window cleaning businesses because it requires many of the same tools. It is also a recurring service, as most homeowners require gutter cleaning once or twice a year. You can market this service to your existing window cleaning customers or use online marketing methods to attract new clients who are looking for comprehensive gutter maintenance services.
Pressure Washing Business:
Like gutter cleaning, pressure washing services are a great complement to a window cleaning business. Exterior surfaces like decks, patios, and driveways accumulate dirt and grime over time. Pressure washing can attract a wider range of customers who need their outdoor surfaces revitalized. With a few additional pieces of equipment beyond those you use for your window cleaning services, you can perform a wide range of pressure washing tasks.
Window Tinting Business:
If working directly with glass is appealing, consider adding window tinting services. Window tinting services can attract both commercial and residential clients seeking to enhance privacy and energy efficiency. Not only do tinted windows block as much as 80% of the sun's rays, saving both energy and money, but window tinting can also add security and aesthetic appeal to a home or business. During the slower winter months, window tinting offers a potentially lucrative revenue stream for window cleaning businesses.
Holiday Lighting Business:
Another great seasonal service you could add is installing and removing holiday lights. During the winter season, these services are a great way to increase demand for your business. You can offer these services to both residential customers and commercial property owners looking to add a festive touch to their establishments. It is also an excellent way to build relationships with your clients while providing a unique service.
Educate Your Customers
Along with choosing the right complementary services for your business and location, it's important to market your services effectively. This means educating your customers about the benefits of each service. For example, when marketing your window cleaning services, make sure to highlight the importance of having clean windows for better visibility and energy efficiency. When it comes to solar panel cleaning, explain the benefits of keeping them clean so they can generate maximum power. You can also emphasize the importance of gutter maintenance to prevent water damage or pressure washing to spruce up a home's exterior.
Use your website, social media, and in-person interactions to explain to your customers how cleaning windows, cleaning out gutters, and pressure-washing surfaces contribute to the overall aesthetics, functionality, and longevity of their homes or businesses.
Bundle Window Cleaning Services for Value
One reason many people procrastinate on their home maintenance is to avoid the frustration that comes with finding service providers for every task that needs doing. For this reason, you can offer your clients both value and convenience by creating service packages that bundle multiple services together at a discounted rate. For example, you could offer a "Home Exterior Renewal Package" that includes window cleaning, gutter cleaning, and pressure washing. Your clients will enjoy saving money and having so many of their maintenance tasks taken care of, and you can raise awareness of your services while expanding your customer base.
Consider Subscription and Maintenance Plans
Along with service packages, another great option could be to offer subscription and maintenance plans. Subscriptions can help build customer loyalty. Proactive scheduling of your client's maintenance will also help you to build relationships with your customers, as they will appreciate having their home or business taken care of with minimal effort on their part.
Benefit from Multiple Service Verticals with a Window Genie® Franchise
Starting a window cleaning business with multiple service verticals can create multiple revenue streams which can lead to overall success. But it can be challenging to get there all on your own. If you'd rather skip the trial-and-error of starting a business from scratch, consider the benefits of starting a Window Genie franchise business instead.
As part of the Neighborly® family of brands, Window Genie is more than just a window cleaning franchise. In fact, our motto is "We clean windows and a whole lot more!" Our core services include:
Window cleaning
Window tinting
Pressure washing
Gutter cleaning
Holiday lighting
Under each of these service categories are a range of individual services that help customers preserve and maintain their homes.
If you're interested in learning more about owning a simple, scalable business with multiple service verticals, download the Window Genie Franchise Guide or visit Window Genie online today!