HVAC Business for Sale—Should You Go for It?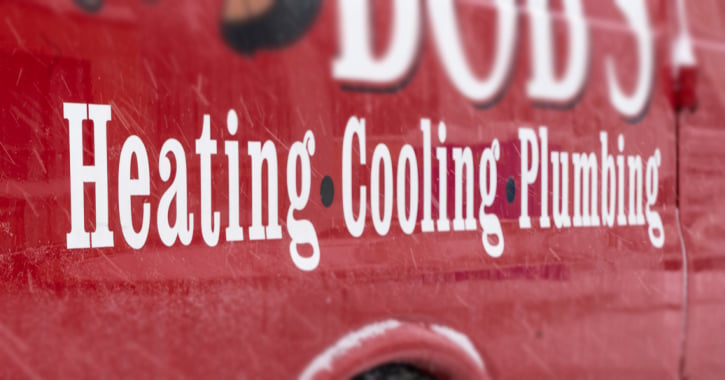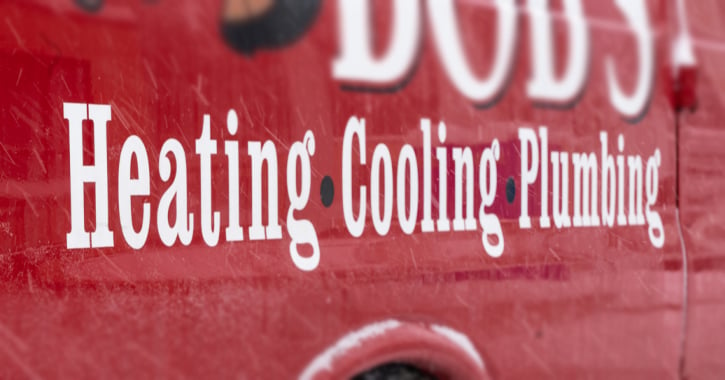 Have you found an HVAC business for sale that you may want to buy? HVAC businesses can be a smart investment, but there several matters to consider before jumping in. Use these guidelines from the home service franchising professionals at Neighborly to find out whether you should go for the HVAC business opportunity you've found.
Startup Costs for an HVAC Business for Sale
Begin by examining startup costs. Are they reasonable? Do you have the assets to cover them, or will you need to obtain financing? To determine if the startup costs are reasonable, calculate how much it would cost to start an HVAC business from scratch, factoring in licensing and certification fees, equipment, marketing supplies, and so on. Then compare this with the seller's asking price, assessing all the benefits that come with purchasing a business that is already up and running. For example, a brand-new HVAC business requires time to develop brand recognition and begin to grow, while an existing business has likely surmounted some of these hurdles.
Customer Base and Growth Considerations
Beyond a physical location and equipment, an existing HVAC business for sale should have an established customer base, positive brand recognition in the community, and a cash flow history—that is, if you're looking for a safer, simpler startup process.
Consider factors like how long the business has been open, its online reputation, and its average annual revenue. Analyze the overall growth potential, performing market research and industry projections. Ask why the business is for sale. Is the owner retiring after many years of successful operation, or has the business floundered, making a quick sale necessary? If it's the latter, what would you do differently to ensure a better outcome? In short, explore worst-case and best-case scenarios before you make any decisions.
Market Need & Current Share Considerations
When thinking about buying an existing HVAC business for sale, another important factor is the market within the service area. Is there a demand for HVAC services? While evaluating market need for this type of business, be sure to consider the rate of new construction, number of middle-to-upper-income households, and number of managed properties and commercial businesses in the region, as these are all likely tied to prospects. Once you have explored the general market, look at how many competitors are in the area. Where does this existing HVAC business rank among them in terms of market share? Once you've completed this evaluation process, start to identify marketing strategies and operational policies that you could implement to take this business to the next level.
Buying an Independent Local Business vs. Buying an Established Franchise
Another important consideration is whether the HVAC business you are thinking of buying is an independent business or an HVAC business franchise. While a local independent business may have a lower initial purchase cost, it will likely come with fewer advantages. An independent business is less likely to have much infrastructure in place to help a new owner enjoy a smooth transition—once you sign the papers, you are on your own unless you hire consultants.
On the other hand, buying an established HVAC business franchise may give new owners access to support services and other benefits, including national brand recognition, proven business models, and data-driven marketing strategies and materials. Select franchisors, such as Aire Serv, also offer ongoing coaching, networking opportunities, and training support—things that independent business opportunities don't typically lead to.
Because of these differences, new HVAC business owners—especially those who are not familiar with the industry—may avoid a slower, bumpier start by choosing to buy an HVAC business franchise rather than an independent one. Of course, if the HVAC business you are interested in is not currently a franchise, you do have the option to convert it.
Benefits to Look for in an HVAC Business Franchise
Not all franchises are created equal! Look for a brand that has extensive name recognition and a solid reputation. Find out what support the franchisor offers to franchisees, and whether this support lasts through the life of the contract or only during a startup period. Ideally, the company you choose will maintain a vested interest in your success and be willing to provide ongoing, reliable support while still giving you the freedom and independence to run your business your way.
In other words, look for an HVAC business franchise opportunity that gives you the best of both worlds: a proven business model to build on and the freedom that comes with being your own boss!
Take the Next Step with an Industry-Leading HVAC Business for Sale
If you think you may be ready to buy an HVAC business for sale, consider taking the leap with Aire Serv by your side. Aire Serv—an HVAC industry leader since 1992—has a team of professionals to help your HVAC business thrive. Each Aire Serv franchisee has a dedicated franchise consultant to guide them every step of the way. As part of the Neighborly family of home services brands, Aire Serv offers unmatched advantages:
Ongoing owner training and support, covering all aspects of the business
Training for employees, including technicians and customer service staff
Research-driven marketing strategies and tools to generate new leads
License to use Aire Serv's nationally known, highly recognizable logo
Regional networking opportunities and training workshops
Access to state-of-the-art computer software to simplify administrative tasks
To find out more about how Aire Serv can help your HVAC business soar, contact Aire Serv online or call 888-495-5940 to speak directly to an expert franchise developer near you!