HVAC Business Opportunities for Growth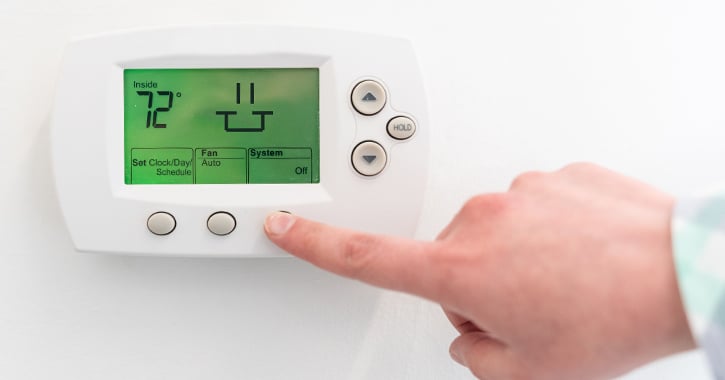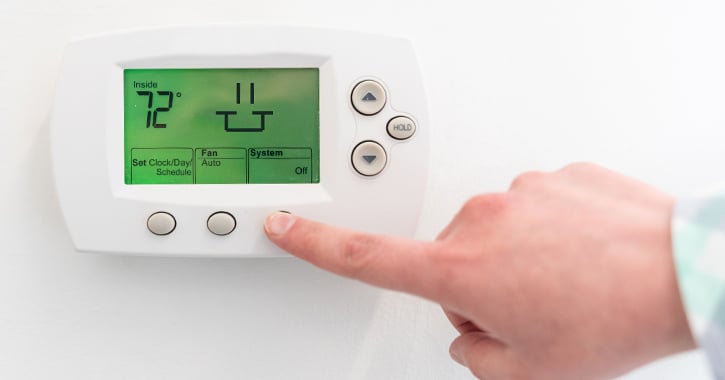 The HVAC industry has expanded over the past few years, recovering from the dip that followed the 2008 recession. Industry revenue reached $94 billion in 2018, and according to the Bureau of Labor and Statistics employment data, the need for HVAC technicians is expected to grow by a whopping 15% over the next five to seven years. This jobs outlook is great news for HVAC business owners and entrepreneurs thinking of entering the industry, as it clearly points to solid industry growth potential. Whether your business is humming along nicely or currently experiencing stagnation, there are a few HVAC business opportunities for growth that you may want to address to get—or keep—things moving in the right direction.
Marketing and Networking to Find HVAC Business Opportunities for Growth
When thinking about HVAC business opportunities for growth, don't ignore the power of great marketing and smart networking. No matter how well you run the technical aspects of your business, if you fail to get the word out, your business is likely to suffer. The more that people see your business name and logo—and even you—the more likely they are to think of you when they need HVAC services. Here are some marketing tips and other ways to increase exposure and build your brand within the community:
Expand your social media presence by posting interesting content several times a week—ideally sharing some blog content that you create yourself, as well as your service pages. Ideas for posts include HVAC industry tips, humorous yet relevant clips and local photos and news. Avoid controversial or irrelevant issues. Get your business name in circulation by sponsoring a photo contest or holding random prize drawings to attract people to your page and website.
Online customer reviews are vital to increasing business. Studies show that the vast majority of consumers read reviews before choosing to do business with a company. Send brief thank-you emails to existing customers after providing services, and include a link for them to post a review. Respond to all reviews, addressing any negative feedback promptly.
Use direct-mail advertising to promote seasonal services, and use email to inexpensively keep in touch with existing customers or reach out to prospects, highlighting promotions and providing useful educational information.
Offer text or email alerts to clients to remind them of routine maintenance tasks like filter changes, as well as upcoming appointments and special offers. This is a value add that your competitors may not offer.
Volunteer at local school or community events, and participate in area trade shows. This will establish your business as a community resource while giving you the chance to promote your business.
Establish yourself as an industry expert by submitting informative articles to local newspapers and community newsletters, or sponsor Q&A segments on local radio or TV stations. Seasonal HVAC money-saving tips, environmental tips, or health and safety tips are all topics to explore.
Network with other business professionals through trade groups and civic organizations. To increase leads, seek to develop good relationships and referral agreements with complementary businesses (e.g., local construction companies, electricians, plumbers, property managers, etc.).
Explore your rivals' websites and marketing promotions, looking for holes in service offerings or strengths. Focus your marketing on those missing aspects to stand out from the competition.
Be sure that links to your website are included in local and regional publications, as well as in online directories and local listing sites.
Find ways to hold on to your talented technicians and hire smartly as you grow. Explore employee retention strategies, and consider providing new perks and growth opportunities to your valued technicians. You can even consider partnering with local trade schools by offering internships and job placements, a tactic that can also increase brand awareness.
Convert your existing business to a franchise business like Aire Serv. The name recognition and support that come with being an Aire Serv franchisee can help you rise above the competition.
The Franchise Advantage
If you are serious about HVAC business opportunities for growth, partnering with Aire Serv is a smart choice. A leader in the HVAC industry, Aire Serv has been in business for more than 27 years, helping independent HVAC owners transform their small businesses into heavyweight local contenders in the HVAC industry. Aire Serv offers ongoing training, networking opportunities, vendor discounts and rebates, local and national marketing tools, a dedicated local website, and much more.