Business Ownership
Inside the Summer Home Service Sales Spike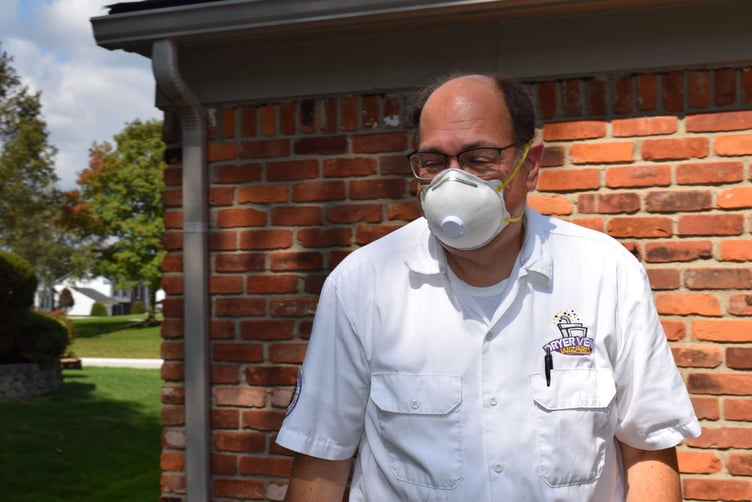 When the summer season rolls around, sales for home services concepts skyrocket.
Demand for HVAC maintenance, dryer vent cleaning, and other professional home improvements booms in the summer months – and home services franchises like Dryer Vent Wizard are quick to meet that demand.
As a Dryer Vent Wizard franchisee, you're able to leverage our specialized concept to take your cut of the booming home services market. Here's why:
Home Improvement Projects that Drive Demand for Dryer Vent Cleaning
During the summer, people are naturally more inclined to upgrade their homes. They don't want to face the frustration of working on their house while dealing with the cold.
This means they're also more likely to notice areas on their home in need of repairs or maintenance that require professional expertise – and they call specialized home services brands like Dryer Vent Wizard to resolve any issues.
Plus, with additional A/C expenses during the hot summer months, homeowners are always looking for ways to lower their utilities bill. They may think of shutting their blinds, busting out fans and unplugging appliances they aren't using.
While all of those actions can be effective cost savers, cleaning or maintaining a dryer vent can be even more impactful. Clothes dryers can use up to 5,000 watts of energy, while air conditioning units usually max out at 3,500 watts.
Dirty dryer vents prevent clothes from being thoroughly dried within the average dry cycle, oftentimes imploring people to put the same clothes through multiple cycles. With such high energy consumption for inefficient dryers and exorbitant energy consumption, homeowners can quickly rack up additional unnecessary expenses on their energy bill – during the summer and beyond.
As more homeowners understand the significant cost savings they can realize from proper dryer vent maintenance, summer demand for our services continues to climb.
Dryer Use Heats Up During the Summer
The amount of energy a dryer with a dirty vent uses is especially prevalent in the summer.
For families with young children, summers are often filled with outdoor activities – from visits to the park and organized sports to playing in the yard – that also means many loads of laundry and dirty clothes.
When parents have to put load after load of laundry in an inefficient dryer, they waste thousands of watts of energy with each dry cycle.
By specializing in dryer vents, Dryer Vent Wizard franchisees become the go-to experts on all dryer vent-related issues. This allows our brand to hone in and dominate a profitable, niche segment within the extensive and booming home services industry.
With consistent, year-round demand, dryer vent cleaning and maintenance is far from a seasonal industry. But, during the summer, when demand spikes even more, our franchisees are poised to deliver superior service and meet the growing need for our services.
This is just one reason why our brand has experienced 12 years – or 52 consecutive quarters – of unabated consumer sales growth.
As a Dryer Vent Wizard franchisee, you're given all the tools you need to take advantage of the busy home service summer season. Are you ready to take your cut of the summer home service sales spike?