Franchising 101
,
Financing
Investing in Your Future– Part 1: Is Franchising Right for Me?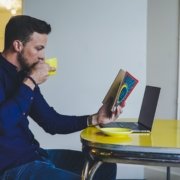 Starting a property management company may be able to put you on the path to success. If you're like many aspiring business owners you may be wondering how much does it cost to start a business. But perhaps the most important question to ask yourself is: should you go it alone, or choose a franchise business? While both options have their pros and cons, there are some advantages of franchise business ownership that you simply won't have access to when starting a business from scratch. For example, franchise businesses offer a proven business model and guidance for successfully operating and growing a specific business. And, as a part of the Neighborly family of home service franchise brands, the franchise company Real Property Management offers proprietary systems and tools, comprehensive training, and national brand recognition, none of which you would have access to on your own. In these and other ways, Real Property Management offers business opportunities that set franchise owners up for success.
One of the biggest pitfalls of starting a business from scratch is that, well, everything must be created from scratch. Business plans, operations processes, financing, marketing, training, accounting – when you go it alone, the entire burden falls on you to figure everything out as you go. Plus, it can be hard to truly know up front how much money do you need to start a business. Contrast that with owning a Real Property Management franchise (RPM), and the many advantages come into clear focus. Not only will you operate under a recognized and respected brand name, which will make landing your first clients easier, but RPM also offers industry-leading training and support to each franchise owner. You'll also have access to proven systems, the latest in tech efficiencies, and world-class marketing materials that you won't have to create yourself. In short, owning a Real Property Management franchise is an investment opportunity that gives you instant access to the tools that can help you grow a successful small business.
Increase Your Chances of Success
It's widely known that small business startups have a high failure rate. But the same is not necessarily true of top franchise opportunities like those at Real Property Management. The training and ongoing support that each franchise owner receives are designed to help you keep your new business growing and meeting benchmarks every step of the way. In fact, you'll basically get a detailed list of steps to help you start a business designed just for you. And, our franchise owners are themselves a supportive community dedicated to helping one another find success. It's support like this that offers Real Property Management franchisees a better chance of finding success.
Flexibility and Freedom
Among the top reasons that people start thinking about starting their own business, freedom and flexibility are consistently cited as the most important. Traditional employment simply doesn't offer enough control of your work schedule to make it possible to do the things you really want to do. Or perhaps you're looking for a way to meet a few ambitious goals that only business ownership can help you achieve. No matter what your reasons are for wanting to start your own business, choosing a Real Property Management franchise can help you achieve a quality of life that startup businesses simply can't match.
Longevity and Potential
The property management sector continues to be an in-demand service with both longevity and great growth potential. Real Property Management, in particular, is positioned to offer the potential for both longevity and growth due to our recurring revenue model and our focus on brand loyalty. Unlike business models with high seasonal ebb and flow, RPM offers some predictability and impressive growth potential. As part of Neighborly, a national network of home services franchise brands, we offer a unique opportunity to encourage and build on brand loyalty by encouraging consumers to work within Neighborly's family of brands for all their home services needs – including property management. By leveraging the power of a national brand family, Real Property Management franchise owners are investing in long-term opportunities for success.
In a very real sense, franchising gives you the power to take control of your life and your future. The resources that Real Property Management has to offer make it one of the best ways to help you grow a successful property management business. As a franchisee, you are never be truly on your own. Our systems and network of home service brands through Neighborly are designed to help support you throughout your business ownership journey. And, our business model is specifically designed to help you reach your personal and professional goals and, ultimately, to live the life you've always dreamed of.