Investing in Your Future Part 2: Recession Resilient Business Model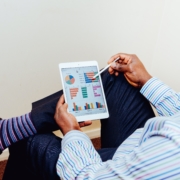 To start and grow a recession-resilient business, you may need more than courage and a lot of hard work. You need a business model that has great long-term prospects; one that can keep right on growing. Essentially, what business owners and entrepreneurs the world over are looking for is a smart, long-term business investment that is strong enough to weather economic stressors, including a recession. Businesses that fit this definition are often designed around a recurring revenue model, which can offer both stability and longevity. And few such businesses are more resilient in a troubled economy than the professional property management franchise Real Property Management. For business investors, that resilience is the key to ensuring that all your hard work will pay off.
Defining Recurring Revenue
When most people think about starting a business, they may focus mostly on questions like "how much does it cost to start a business?" or "how much money do you need to start a business?" By focusing so much on the startup cost, it may not occur to them to think about a business in terms of the potential return on that investment. While some industries offer a chance to make it big, they also come with short-term prospects and high risk. Retail sales fluctuate widely from season to season, as do many other types of businesses.
The solution may be to choose a business model with a recurring revenue component. A recurring revenue model is one that brings in revenue that is expected to continue for some fixed period of time. Often, such business models rely on contracts that aim to ensure monthly, quarterly, or sometimes annual payments . One of the biggest benefits of a recurring revenue model is that it offers business owners an unusually high degree of certainty.
A Recession-Resilient Model
The distinct advantages of a recurring revenue model are perhaps even easier to see when the economy takes a turn for the worse. It is a sad fact that many small businesses simply don't survive a recession, forced to shut downs as demand trickles to a stop.
Quality property management services are typically in demand year-round since single-family rental properties are not tied to a particular season or sale event. These services are also usually offered on a contract basis,.
But perhaps the most interesting part of a property management franchise business is how it tends to grow largely unaffected by the stock market or other economic indicators. In fact, when the economy struggles, the number of people renting homes tends to increase – as does the number of property owners looking to rent out investment properties. This feature makes a Real Property Management franchise a recession-resilient business that is designed for long-term growth and prosperity.
While operating in a recession-resilient business sector of our economy makes a Real Property Management franchise an appealing investment, it is our model and industry-leading franchisee support that make us one of the top franchise opportunities out there. If you are a business owner or entrepreneur looking for strong growth potential, consider giving a Real Property Management franchise a closer look. Your future will thank you.