Is Appliance Repair a Good Business to Start?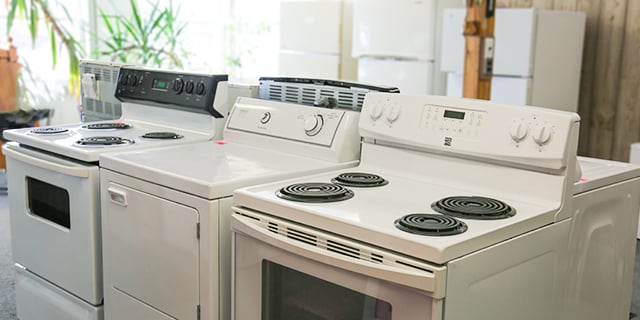 From stoves to dishwashers to clothes dryers, families rely on household appliances to simplify their hectic lives. Inevitably, appliances break down and need repair. Chances are, at least one of your neighbors is experiencing this right now. If you enjoy helping people in your community, have a knack for fixing things or simply have an entrepreneurial spirit, starting an appliance repair business may be a great career choice for you. But how do you know for sure? Is appliance repair a good business to start in your market? Let's walk through the pros and cons of getting into the industry, as well as other top considerations to ease your decision process.
Advantages of Starting an Appliance Repair Business
There are many benefits of starting your own appliance repair business. Firstly, demand for appliance repair services is high. People tend to be highly dependent on appliances in their day-to-day lives, yet replacement is often too costly. Appliance repair is seen as a necessary expense rather than a frivolous one. This has contributed to the rise in industry revenue – more than 2% every year from 2013 to 2018.
Here are some other advantages of starting an appliance repair business:
You do not need to obtain an expensive college degree.
You can begin working right out of your own home, often using tools you may already own.
You can set your own schedule, giving you the freedom to enjoy a life beyond work.
You can enjoy a sense of accomplishment and autonomy, avoiding workplace monotony as you solve a variety of complex issues.
You will have opportunities to meet new people, develop relationships, and connect with other businesses and individuals in the community.
Disadvantages of Starting an Appliance Repair Business
Although there are clear benefits of starting an appliance repair business, there are also a few potential pitfalls and challenges to be aware of:
Standing out from the crowd may be difficult due to competition from individuals doing side work and other local businesses that provide similar services, including appliance retailers.
Finding and training skilled, reliable staff may not be easy.
If you start a repair business because you enjoy fixing appliances, you may find that the responsibilities of business ownership won't allow for it – you'll likely need to hire instead.
There's liability involved. Think heavy lifting, gas leaks, electrical issues, and working in unsanitary homes at times.
Handling administrative tasks like scheduling, invoicing and tracking expenditures can be difficult.
Is Appliance Repair a Good Business to Start – For You?
After weighing the pros and cons of owning an appliance repair business, don't neglect to consider these questions:
Are you prepared for all aspects of business ownership, including putting together a solid business plan?
Do you have good contacts to help you get started or get referral business?
Have you looked into all your options for funding?
Is there a market need for appliance repair in your area?
Have you considered both independent ownership and franchise ownership?
If you answered no to any of these, it's time to do more research, make more connections or do some soul searching before you make a decision.
Consider Franchising with a Strong, National Brand
So is appliance repair a good business to start, for you personally? Let Mr. Appliance – a trusted and well-established name in the home services industry – help you successfully launch your appliance repair business. As a franchise owner, you will enjoy many benefits that your competition doesn't have:
Administrative business and technology training for you, the franchisee, and all necessary training for your staff
A professional website and digital marketing support
An experienced franchise consultant to help you with key decisions
Advanced proprietary software for scheduling, invoicing, and tracking expenditures
Referrals from the entire family of home service brands under Neighborly
Finance management and investments
Preferred vendor discounts
To learn more about how you can get an amazing start for your appliance repair business, call (888) 495-9609 or contact a Mr. Appliance franchise developer online today!