Is Property Management a Profitable Business?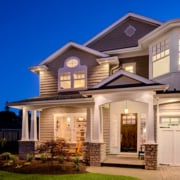 Rental property management is currently one of the most exciting opportunities in both the real estate and service industries. Strong demand for single-family rental homes and a need for professional property management services have resulted in an industry that continues to see strong growth year over year.
But is property management a profitable business? It certainly can be. Monthly rental rates continue to trend upward while vacancy rates trend downward. Property management can offer a stable income and nearly unlimited potential for motivated entrepreneurs. Consider the growth of the top-rated property management franchise company, Real Property Management. There are over 320 Real Property Management franchise offices in the United States and many entrepreneurs open new offices each year.
To maximize the income potential of your property management business, though, you'll need the right tools, information, and skills. You'll also need a full understanding of how property management businesses make money, and what strategies successful business owners use to increase their earnings annually.
The largest revenue stream in f a property management business is the management fee. The management fee structure may vary between different property management businesses, but is typically somewhere between 6 and 12% of the property's monthly rent. It is very important to set the right price for your services, but it is equally important to understand that your income is not solely based on the number of rentals you manage, but the quality of those rentals. To find more profitable properties, target experienced real estate investors. Such clients will often have multiple income-producing properties and typically need professional property management services to help them manage them all.
There are other ways to improve the profitability of a property management business. For example, using up-to-date tools and technology can help you be more efficient in your management systems, facilitate effective communication with your clients and their tenants, and keep better track of your business performance. Another way to maximize profits is to offer premium services to your clients. The fees for add-on services, such as comprehensive maintenance plans, financial planning, and even property staging can help set you apart from the competition while adding to your bottom line.
While you can do a lot to increase the profitability of your business, there is also potential in seizing the opportune moment. In today's economy, there are plenty of reasons why property management businesses are thriving. In a tight housing market, rental rates continue to go up year after year. More investors are buying up single-family homes, driving demand for professional property management services. Additionally, there are more people renting single-family homes today than in the last 50 years. These factors, combined with the benefits of digital technology and shifting renter demographics, have made it possible for a quality property management business to be a profitable one.