Is Your Handyman Business Plan Solid?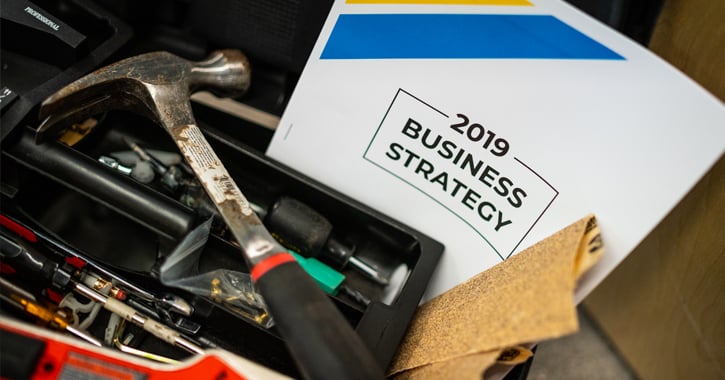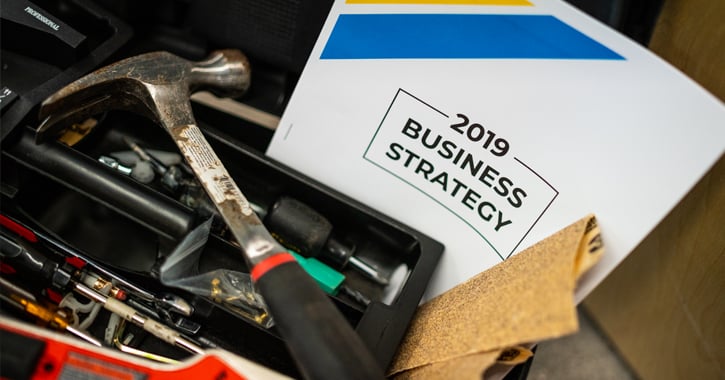 So you want to start a handyman business, and you know that creating and regularly updating your business plan is essential. A robust handyman business plan may open the door to better financing options, and it will help you maintain focus on your long-term goals in the midst of daily operations.Ideally, it will serve as a road map as you trek through uncharted territories of business growth and inevitable obstacles along the way. But how do you know if your plan is set up correctly? Assess the strength of your handyman business plan by reviewing these key elements.
Executive Summary
This is your future company's introduction. The executive summary should feature a long-term vision for the organization and an overview of the services you provide. It may highlight operational plans, goals, and growth strategies. To keep your handyman business plan clear and concise, consider dividing the summary into sections:
Overview – State your company name, type of business, credentials, and service location. (Jack's Handyman Service is a licensed and insured handyman business currently serving the greater Detroit area… Jack's Handyman Service specializes in residential and commercial building and grounds maintenance and repair, offering exceptional carpentry, electrical, and plumbing services throughout the region… )
Mission Statement – Include a brief mission statement that captures your company aspirations and values. This is the heart of your handyman business plan.
Products and Services – Explain what problems or issues your company is designed to solve. Highlight your strengths in this section. Do you have a prime location? Will your technicians be thoroughly screened and highly qualified? What past experiences do you have that will benefit this endeavor? Finally, provide a detailed list of the services you provide and their fees.
Customer Base – Identify potential customers who are likely to seek out handyman services. For example, your audience may consist of busy homeowners, property managers, senior citizens, and local small businesses that do not have on-site maintenance departments.
Company Vision – This is where both short-term objectives and long-term goals should be spelled out in this part of your handyman business plan summary. Be specific, and include strategies to achieve these goals. (Jack's Handyman Service's long-term vision is to become the number-one choice for handyman service in our three-county region… Jack's Handyman Service plans to make customer service and retention a primary focus, resulting in a customer referral rate of 25% or more over the next 12 months and a repeat business rate of at least 50% over the next three years… A customer database and email marketing strategy will be developed over the next 12 months… )
Company Structure
Will your handyman business be a sole proprietorship, an LLC, or a fully incorporated entity? In this part of your handyman business plan, explain your company's legal structure, and list principle members and their titles. Some business plans include duties and responsibilities as well. You may want to address future plans to add new positions or hire additional staff here, including an organizational chart.
Market Analysis
A thorough market analysis is crucial to mapping out an effective sales and growth strategy in your handyman business plan. It will also help you calculate financial projections. Be sure to address each of these aspects:
Industry Outlook – Provide an overview of the industry, including average annual revenue and other industry statistics. (For example, according to IbisWorld, Handyman Service Franchises Industry revenue reached $4 billion in 2018. The growth rate over the a recent five-year period was 6.5%, while the number of businesses grew by 2.5%.) Identify any significant industry changes over the past few years, and review recent trends and growth projections. Focus on both positive aspects and possible pitfalls. Be sure to address potential effects of new technology, regional changes, and other factors that may influence the industry market.
Detailed Description of Target Market – You identified your target market in the Executive Summary. This section is where you provide specific demographic data. How many homeowners reside in your region? How many managed properties are there? What is the average household income in the region? This information provides insight you'll need to reach your target audience and meet your growth potential.
Competitive Research Data – List the number of direct and indirect competitors in your region. (Direct competitors are those who identify as handyman service providers, while indirect competitors are those who may provide some overlapping services.) Explain which specific service areas are under- or overserved in your region. For example, are there too many custom carpenters but too few drywall installers? Identify your rivals' strengths and weaknesses.
Competitive Edge – Use the information in this analysis to identify ways your business can stand out from the competition. Focus on how you will develop your own industry niche and highlight it in your advertising.
Marketing and Sales
In this section of your handyman business plan, list specific marketing channels you will use (SEO, PPC, social media, direct mail, radio/TV, word-of-mouth networking, etc.) to grow your business. Identify seasonal ebbs and flows and other growth challenges, and determine how you will address them with marketing and sales. Consider creating a seasonal schedule for specific advertising campaigns, special offers, and promotions. Explain your sales process. How will you get your message out to a wider audience? What steps will you take to ensure that first-time customers become loyal ones? How will you address consumer issues or grievances?
Financing and Funding Requests
If you are seeking business loans or grants, you will need to outline funding requirements in this part of your handyman business plan. First, identify your current assets and resources. List your necessary expenditures, including equipment purchases, liability insurance, marketing, staffing, licensing fees, rental fees, utilities, etc. Determine how much money you need to borrow to start, and what funding you may need over the next five years. Be realistic and specific, providing details of how borrowed funds will be applied. Specify the type of loan you are seeking—debt or equity—and your preferred terms. Address debt-management strategies and future financial plans. Include income statements, balance sheets, and other budgeting data from the past three to five years, if applicable. A trusted financial advisor can help you make this section of your handyman business plan as accurate and useful as possible.
Financial Projections
Use your market analysis data to forecast anticipated revenue over the next three to five years. Make quarterly or monthly projections. Consider how many clients you can reasonably expect to serve on a monthly basis when you open, factoring in projected growth. Be sure to account for seasonal shifts. If you have any large projects lined up, explain them in this portion of your handyman business plan. Graphs or charts may help you, and potential lenders, envision your financial outlook better.
Appendix
In the appendix of your handyman business plan, list all documents that will be included with the report, including any materials that were specifically requested by lenders. Examples include credit histories, staff resumes, photos, reference letters, licenses, legal documents, contracts, etc.
Beyond the Handyman Business Plan
Writing a handyman business plan can be difficult, especially if you are new to the industry or to business ownership. There are many variables, and you are selling services, not tangible products that have standard production costs and values. Conducting a market analysis and creating accurate financial projections are challenges too, because business opportunity varies greatly from region to region and season to season. That's why franchising with a well-established business like Mr. Handyman may be one of the smartest ways to get started.
An industry leader since 1996, Mr. Handyman has a proven business model that has helped countless new business owners navigate those tricky startup waters and find the support and brand recognition they need to thrive. To see this for yourself, check out these testimonials from Mr. Handyman owners.
Mr. Handyman provides ongoing support, extensive training, research-driven marketing tools and strategies, and much more. To learn more about qualifying for an amazing franchising opportunity, check out Mr. Handyman online or call 888-700-0389 to speak directly to a Mr. Handyman franchise development professional in your area.