Leadership
Leaders in their Fields: Military Veterans and Franchise Ownership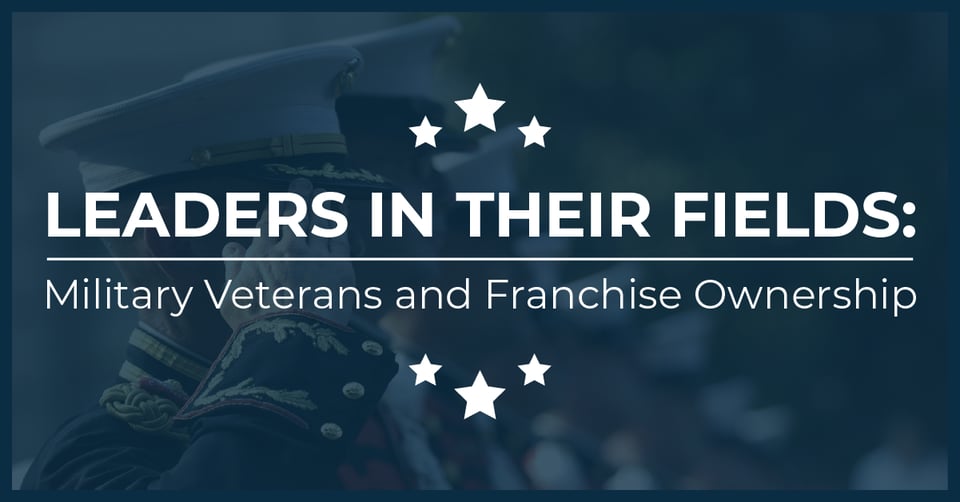 Military veterans are our country's greatest heroes, and when their tours of duty are complete, they bring home a wealth of knowledge to the civilian workplace. This is why organizations like Neighborly and VetFran are dedicated to supporting their entrepreneurial efforts, including franchise ownership.
Commanding Presence
VetFran was launched in 1991 by Neighborly founder and Army veteran, Don Dwyer. Creating the organization was Dwyer's way to give back to veterans — and it's something all of us at Neighborly are proud of. One of the things Dwyer recognized early on is that veterans not only bring a wealth of great expertise to any job — but they're uniquely qualified to be franchise owners.
For example, veterans have strong leadership skills which are critical to leading and motivating a team. They fully understand the importance of commitment and use their grit and can-do attitude to overcome challenges and adversity. They also have a deep desire to give back to the communities in which they serve. And, perhaps one of the most business-important attributes: they are accustomed to following a set of systems and processes. This is at the core of how our Neighborly franchises operate.
Of course, there are challenges when a veteran returns to civilization including learning how to translate their experiences into civilian terms. They also are presented with the newfound obstacles of switching their mindsets to understanding that the workforce thinks and acts differently than the military. On the pragmatic side, veterans can experience challenges with securing the necessary funds to launch a business. But through every one of these obstacles, VetFran and Neighborly are here to help make these transitions as seamless as possible, ensuring they have the support they need to confidently run their businesses.
Neighborly Supports VetFran
Would it surprise you to know that veterans account for 14% of all franchise businesses nationwide — but 7% of the population? At Neighborly, our numbers run pretty parallel with the national figures. We have 5,000 franchise businesses — and almost 400 of them are veterans. And let's not forget that several veterans hold executive leadership positions at Neighborly, including Mary Thompson, chief operating officer. We also have veterans on our operations and supply chain teams.
In the U.S., Neighborly is comprised of 17 professional home services brands, but for any of them to be a part of the VetFran organization, they must meet a certain criteria. Our company also provides financial incentives for veterans and offers a 15% discount on the initial franchise fee. And once the franchise business has been established, we provide ongoing training and world-class systems to drive results. Just ask some of our most successful Neighborly veterans, such as Lou Schager, brand president of Mosquito Joe, and Scott DeThomas, owner of Mr. Electric and Mr. Handyman franchises.
How Businesses Can Lift Up Veterans
VetFran is the ideal place for veterans to gain industry knowledge, learn about franchise companies and industries, and leverage the resources and contacts to help guide them through the next chapter of their careers. But there are ways any business can support veterans, such as:
Provide financial incentives or discounts for veterans
Actively recruit and hire veterans as they transition out of the military or look for a change from their current career
Donate time and resources to the veteran community through philanthropic efforts
I appreciate the sacrifice and commitment that veterans and their families make to advance our country. My father and uncle flew in the Air Force, both of my grandfathers served in the Army during WWII, my cousin serves in the Marines, and my great uncle was in the Navy. I am filled with gratitude for all they did for our family. In turn, I want to ensure that all of us at Neighborly take care of those who take care of us — and assist military veterans with their dream of business ownership.
Are you a veteran interested in learning more about franchising with Neighborly? Explore your options or contact us for more information.
Written By Brad Stevenson, Chief Development Officer, Neighborly for LinkedIn