4 Lower-Cost Franchise Opportunities to Invest in 2023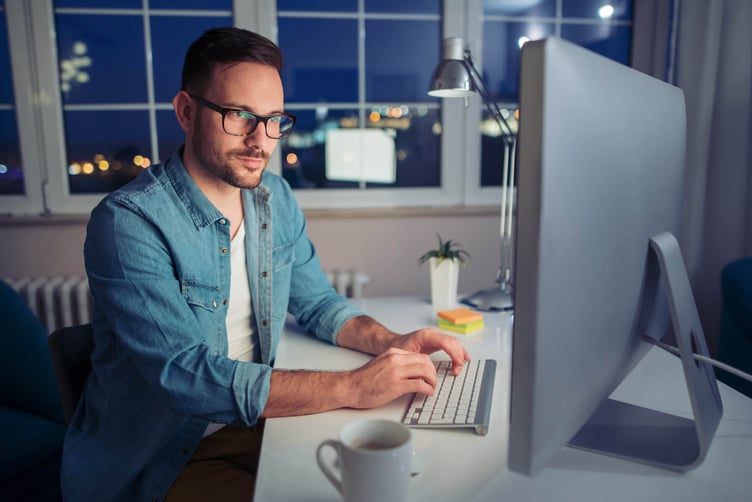 Many individuals dream of being a business owner, but due to current economic challenges, may feel as if it is out of their grasp. From inflation and supply chain issues to high rent and labor costs, these factors can create a financial strain that may prevent someone from moving forward with starting their own business.
At the heart of what many aspiring entrepreneurs are searching for is the desire for a well-known brand with lower costs and lower overhead that provides an essential customer service. One industry with lower-cost franchise opportunities is the home services industry.
Lower-Cost Home Service Franchises
Lower investment-cost opportunities are frequently found in home service franchises due to their relatively lower upfront and ongoing costs, which can lead to a strong return on investment. The key to success in business ownership lies in finding the opportunity that is right for you and fits your budget.
Home service franchises usually operate on lean business models that typically involve lower overhead and higher margins. These franchises can often be operated out of your home initially, which can drastically reduce your initial investment on things such as space rental, utilities, and other overhead expenses. Perhaps the biggest advantage is that you can often get your business off the ground quickly.
Here are four of the best lower-cost franchises with lower overhead and great opportunities for profit.
1. Dryer Vent Wizard®
Dryer Vent Wizard is one of the only national providers of dryer vent cleaning, installation, and repair services in the U.S. That means that Dryer Vent Wizard has unparalleled expertise in a heavily underrepresented market. No office space is required for this franchise, as technicians perform their services in clients' homes. All supplies and equipment can be housed in a van, and owners can work from anywhere.
That means there's no need for a large office, large initial staff, or inventory, helping minimize ongoing costs while allowing franchise owners to often generate higher profit margins. Even as the business grows, the structure doesn't change. While you may eventually need to invest in additional vans and staff as your business grows, you control the rate of growth of your costs based on your business needs.
2. Mosquito Joe®
Mosquito Joe provides mosquito control treatment services to residential and commercial customers. Recognized by Franchise Business Review as a Top Franchise, Mosquito Joe has a flexible, recurring revenue business model, with average reported customer retention of 73% (see item 19 of the Franchise Disclosure Document for full details).
Mosquito Joe's business model is home-based, with no need for a retail or office location. With technicians working out in the field with residential and commercial clients, franchise owners can enjoy lower initial and ongoing costs. Not only is the mosquito control industry booming, which can provide a faster ROI with a lower initial investment, but franchise owners can also feel good about the work that they're doing for their communities.
3. Molly Maid®
Residential house cleaning has become one of the fastest-growing industries in the country. Listed on the Franchise 500 List and as one of America's Top Global Franchises by Entrepreneur Magazine, Molly Maid is a franchise with low costs, high name recognition, and reliable demand. Generally, the ongoing costs associated with a Molly Maid franchise include the price of cleaning supplies, vehicles, products, and staff.
The simplicity of ownership — no expensive storefront, minimal inventory, and equipment—means there is much less to manage. The house cleaning franchise business runs on a predictable Monday-to-Friday schedule, providing franchise owners with a flexible work/life balance. Altogether, Molly Maid's repeat business, strong national brand recognition, and simple model present owners with an opportunity for high income along with time to enjoy their success.
4. Mr. Handyman®
As a recognized industry leader in home repairs and maintenance, Mr. Handyman has more franchise units than any other handyman service. Unlike many businesses, Mr. Handyman franchise costs are lower so you can typically start generating income more quickly.
Typical overhead costs for a Mr. Handyman franchise include vehicles, tools, products, and other items used in the repairs. You likely won't have to worry about maintaining a large inventory with a Mr. Handyman business and you should be able to offer a wide variety of services at competitive prices.
Neighborly® Offers Lower Cost Franchises in the Home Service Industry
Opening a franchise doesn't have to come with a hefty price tag. Neighborly offers a wide range of franchise brands available at different price points, including lower-cost franchise options. When it comes to paying for the costs of a franchise, talk to us: we can help guide you through the different options available to you. To learn more about franchising with Neighborly, contact us today!