Franchising
Local Franchise Marketing | Franchise Advertising Campaigns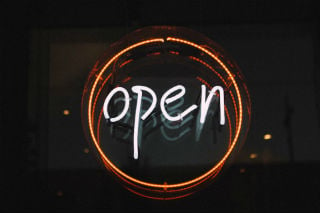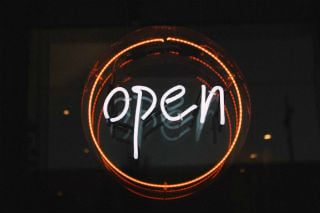 Franchise Marketing: The Benefits of a National Brand
There are many benefits of investing in a franchise model, from the business strategies to funding options. But not all franchisees get the same support. For example, only some work with a brand that is nationally recognized. The use of a national brand name can be a franchisee's best asset for franchise marketing.
When you buy a business with a brand name that's already known regionally and nationally, you don't need to worry as much about building a reputation, which can take years if you start an independent business. Here's how franchise marketing is different from promoting a traditional independent business.
Marketing a National Brand that's Already Well Known
Marketing a National Brand that's Already Well Known
Having built-in brand recognition gives you instant access to a customer base of people who are already familiar with the brand, what your company offers, and the general pricing. This customer recognition is something that can take ages to build from scratch, whereas having an established customer base at your fingertips enables you to start driving sales straight away.
In the case of many large brands, there are customers waiting for a franchise location to open in their neighborhood. So even if you get started in a brand-new territory, there is a reduced need for local franchise marketing because the brand name speaks volumes.
Franchise Marketing Plans
Many franchisors will also help you with your marketing campaigns. And because they've implemented these franchise advertisement plans nationally, they know what does and doesn't work. This gives you the unbeatable advantage of having access to proven franchise marketing strategies that are successful, rather than having to rely on trial and error.
The type of national marketing plan that can be scaled to the local level is something many independent small businesses wouldn't be able to afford. A franchise marketing plan gives you an instant advantage over an independent business owner. And since all the marketing strategy has been created as a guide for you, it allows you to focus on the task at hand—your business and its sales.
Franchise Advertising Campaigns
Many franchisors will take a monthly fee from their franchisees to cover a number of things, including advertising campaigns. While this may seem like an added expense when running a business, it does provide you with a multitude of advantages.
For example, rather than trying to get together enough money to run some advertising campaigns, you're adding your money into a much bigger pot. This then enables the franchisor to run large, national advertising campaigns that reach out to millions of customers. Again, this is something most independent small business owners would not be able to afford on their own. Investing in these types of advertisements may prove much more effective than small, low-cost, regional efforts.
Own a Nationally Acclaimed Franchise
When you have a national brand name on your side, there's no need to tirelessly market your small business to prove yourself. If you choose the right franchisor, the finer details of marketing will already be worked out! At Neighborly, we believe in supporting our local owners with both national and local franchise marketing techniques and materials, as well as all the other ongoing support they need to thrive in their hometowns.