Q&A: How ShelfGenie's Marketing Efforts Help Franchise Partners' Bottom Line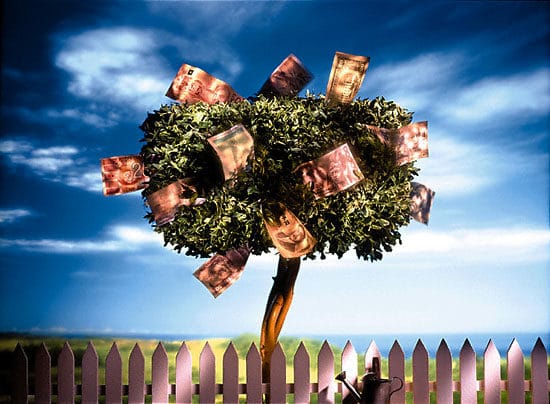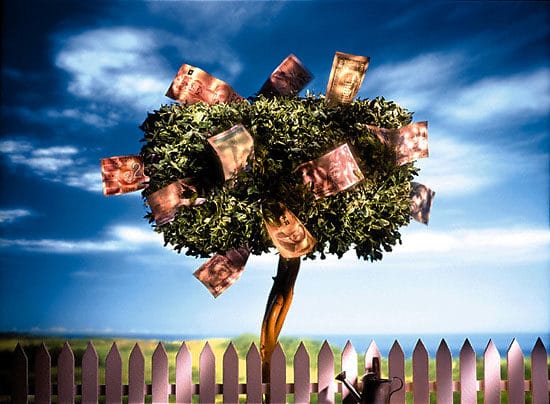 Gaining a realistic understanding of the potential return on investment (ROI) is an important factor franchise candidates consider when evaluating the viability of a brand or concept and whether it aligns with your personal and financial goals. And while all franchisors are required to provide potential franchisees with their Franchise Disclosure Document (FDD), they have the option of whether or not to include a potential earnings claim in their FDD.
In franchising, revenue projections made in an FDD are commonly known as the "Item 19," which is the item number in the FDD under which a franchisor includes said projections for candidates evaluating their brand; if they so choose.
It's important to remember that even in franchising, there are never any guarantees that your earnings will align with the revenue projections listed in the FDD, but the systems and best practices created by most franchises have been put in place to help franchisees succeed.
Here, Wes Barefoot, director of franchise development at ShelfGenie Franchise Systems, shares insight into how the brand's strategic marketing efforts are designed with its franchise partners in mind.
Please tell us about the types of marketing assistance that ShelfGenie provides franchisees and how that correlates with the fees they pay.
Barefoot: There are really two components of a typical franchise partner's marketing strategy: local marketing and paid marketing and advertising. We have a lot of resources in place at our home office to help franchisees in both of these areas.
Because ShelfGenie is a home-based business, marketing is a big part of the business model. We don't have storefronts. You don't have foot traffic of people walking in and out of a retail store like many businesses would, so that makes outbound marketing and advertising even more important.
The number one thing I always want candidates to understand is that in any business, but especially in ours, marketing is not an expense; it's an investment. And just like with any investment, you will always be trying to measure it.
What are the elements of the marketing plan you'd create for a particular franchisee?
Barefoot: Several components make up a comprehensive strategy for a franchise partner. The first would be digital marketing. We are partnered with a digital marketing firm based in Atlanta that specializes in working with franchise organizations specifically.
Within digital efforts are two components. The first is the franchisee's organic digital presence, and the second is paid digital advertising. From an organic standpoint, the firm is doing things such as developing and maintaining the franchisee's local website and their local Facebook page. They're adding new, relevant content monthly so that the franchisee stays relevant and ranks high for organic searches.
They also update and maintain all of the online directories or listings where a business would want to show up, and they make sure that the information is current and consistent across all of these listings. That's very important from a search engine optimization (SEO) standpoint.
On the paid side, the marketing firm is helping franchise partners determine what their paid marketing and advertising strategy should be, including their monthly budget.
And most franchise partners are doing some type of direct mail as well. ShelfGenie has an internal team that works with a network of third-party organizations that go out and source direct-mail advertising and newspaper advertising on behalf of the franchise owner. They help them come up with a strategy, and then they can actually go out and purchase the advertising.
What about designing the content?
Barefoot: We have a creative team in-house for all of the artwork and copy. Everything that's needed to actually put the ad together is done in-house as well. We get all of that to the different advertising companies that we work with.
Does ShelfGenie use any other promotional methods?
Barefoot: The other thing that most franchise owners do is participate in home shows, trade shows, and vendor fairs. At a home show, a franchise owner sets up an actual display where they can demonstrate and showcase the product line we offer; because it's a very visual product.
We also work with agency partners, such as 919 Marketing, to help new franchise partners plan and implement a grand opening strategy. Again, since ShelfGenie franchise partners don't have a storefront, a strong grand opening plan is an effective way to let potential customers in your territory know that you are open for business.
How can franchise owners measure their ROI from all these efforts?
Barefoot: We do a very good job of tracking where leads are coming from. We have a call center that takes all the inbound leads or inquiries on behalf of franchise owners, and this includes leads from phone calls or forms.
For example, if an owner spent $1,500 last month on Valpak, and that generated eight leads, and out of those leads, five of them turned into appointments, you now can measure your cost per appointment. Then, the dollar amount that came from those three sales will give you your ROI on that particular marketing vehicle. There are a lot more factors to examine, but that is the basic concept.
Through most of the marketing support that we provide, our goal is to take the bulk of the work involved in actually implementing and executing these efforts off the plate of the franchise partner. The exception being home shows and the local events. It's up to the franchise partners and their teams to go out and participate in those events.
ShelfGenie Business Model and Support
We have highly effective tools and resources in place that allow franchise partners to focus on scaling their business. Our franchise model allows the owner to focus on local marketing and sales while leveraging designers, installers, and our centralized Business Support Center to handle most day-to-day activities of the business.