Meet Dan Diggs! Newest Window Genie Franchise Partner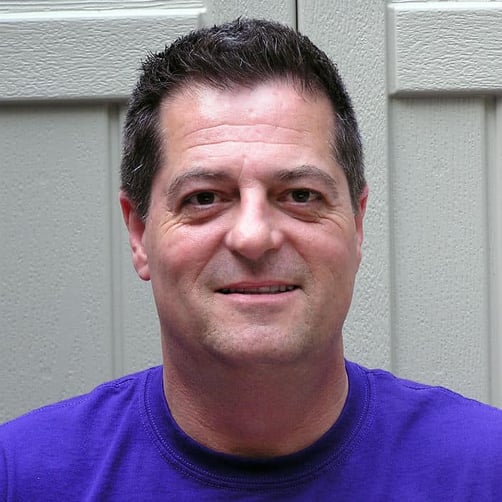 Welcome to Team Genie, Dan Diggs!
We're excited to announce the newest franchise partner out of Bethesda Maryland – like many before him, business ownership had always been a dream of his & he finally did it… congrats, Dan! Dan joins Window Genie during the spring cleaning season, a busy and productive time for the business… we're delighted to welcome him to the Genie family – go get em' Dan!
Before purchasing a Window Genie franchise, Diggs spent over two years working for a home performance business that eventually closed after a partnership with a British company that provided funding ended. His job required him to perform assessments pertaining to quality of life issues in homes; his business worked closely with local utility companies to help fund repairs for families with dangerous mold issues, damaging leaks, temperature issues related to poor insulation and more. Diggs said, "I loved working to improve quality of life through improving the homes in my community. It was a rewarding job."
After working for many months to drum up business on his own through networking and referrals, Diggs met Stephanie Lewis, Franchise Coach with The Entrepreneur's Source at his local BNI meeting. "Going it alone just wasn't working anymore," Diggs said. "I always dreamt of owning a business but didn't know where to begin. Stephanie introduced me to a few great opportunities for business ownership that would allow me to use my biggest strengths which I think are networking and customer relations; I love getting out there and interacting with different people and truly earning their trust and earning their business."
Window Genie was one of those options Lewis presented to Diggs. He said, "Window Genie really stood out above the rest because of the company culture and the potential to be successful while maintaining a truly ideal work-life balance. My biggest frustration before was that I felt I was on my own; with franchising you're in business for yourself, not by yourself. I am my own boss but I'm joining a team with a great support staff and almost 80 other franchise partners nationwide that I can learn and grow with. Window Genie's multiple services means there's something for every home and every budget. I'm confident I can build a loyal customer base that will continue having us back to their homes multiple times a year, every year."
Check out Franchise Opportunities Journal online to read more about his journey towards business ownership
To learn more about the franchise opportunity with Window Genie, visit our franchise page.
With Memorial Day coming up, we can't forget to mention that we also offer veteran incentives for military men and women purchasing franchises.