Business Ownership
Mobile App Magic for Dryer Vent Wizard Franchisees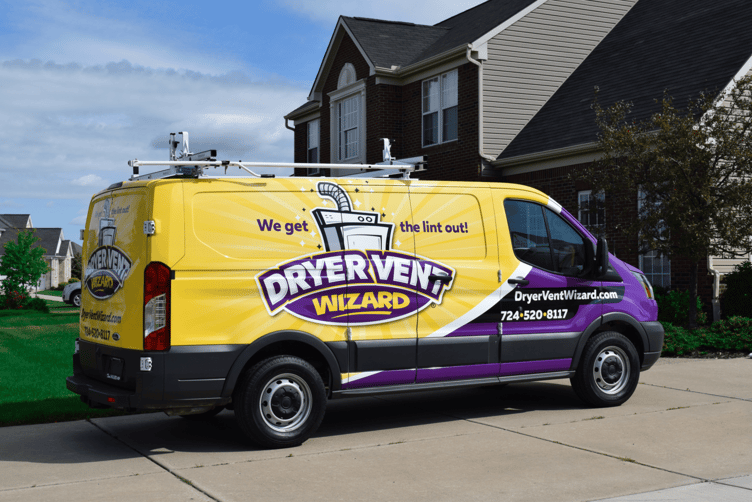 Business happens on the go for mobile franchise owners. Every day, Dryer Vent Wizard franchisees work with different customers requiring different services in different locations – and that's a lot to keep track of. Luckily, there's a way for mobile business owners to stay on top of client needs, billing and scheduling at the touch of a button.
The Dryer Vent Wizard Dispatch app simplifies operations for owners and their technicians. With the app, there's no need to print directions, log phone numbers or input each job manually. Franchisees can get more done faster, boosting sales and profitability. Here are a few ways that this mobile business benefits from a proprietary app for owners:
Accessible Information
The Dryer Vent Wizard app is synced with the My Customer Wizard system, allowing franchise owners to access all their clients' information while in the field – even when they don't have Internet access. The app provides a breakdown of the day's appointments, directions to each job site, customer contact information and any helpful notes about dogs or gate codes. This keeps owners timely, well informed and safe on the road.
Easy Scheduling
Dryer Vent Wizard makes scheduling easy by fielding all calls from current and potential customers. It can be tough for business owners in the home service industry to stay on top of incoming calls – they're usually on the road or with clients, and customers often call during the owner's off hours. Our centralized scheduling center stays open from 8:30 a.m. to 9 p.m. EST Monday through Friday and from 9:30 a.m. to 5 p.m. EST on Saturday. Calls that come in at night or on Sundays are forwarded to an answering service, so owners never have to worry about losing potential business.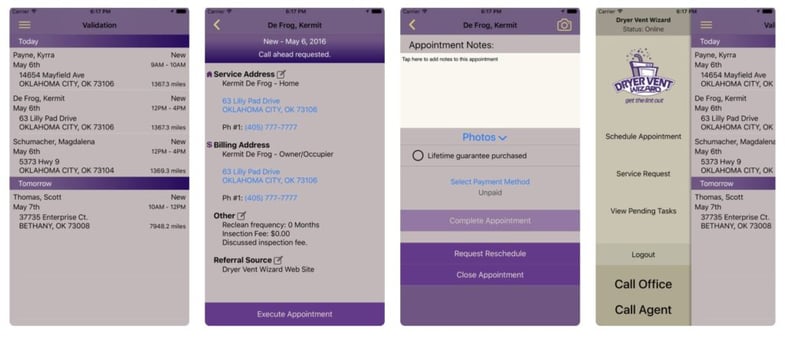 The app's calendar tool is filled in by the scheduling center and customized for each franchisee. Dryer Vent Wizard owners can check their schedules at a glance before hitting the road each morning. With the help of the app and the scheduling center, Dryer Vent Wizard takes the stress out of booking and scheduling.
Optimized for Sales
The app helps owners maximize sales by providing easy access to the Dryer Vent Wizard "Check 10" service checklist. Owners and technicians use the checklist to examine customers' dryer systems and determine what services they require. The app also lists past services, so owners know if a customer is due for re-cleaning.
Throughout each appointment, the app logs which services customers receive and bills accordingly. It lets customers quickly sign waivers if they choose to forego any necessary services. Dryer Vent Wizard franchisees can also use the app to forward service requests to the scheduling center, send receipts to customers and upload invoices to QuickBooks.
The app displays the status of all jobs on the calendar. Once owners expand their businesses and hire technicians, they can stay apprised of the technicians' workloads and daily routes.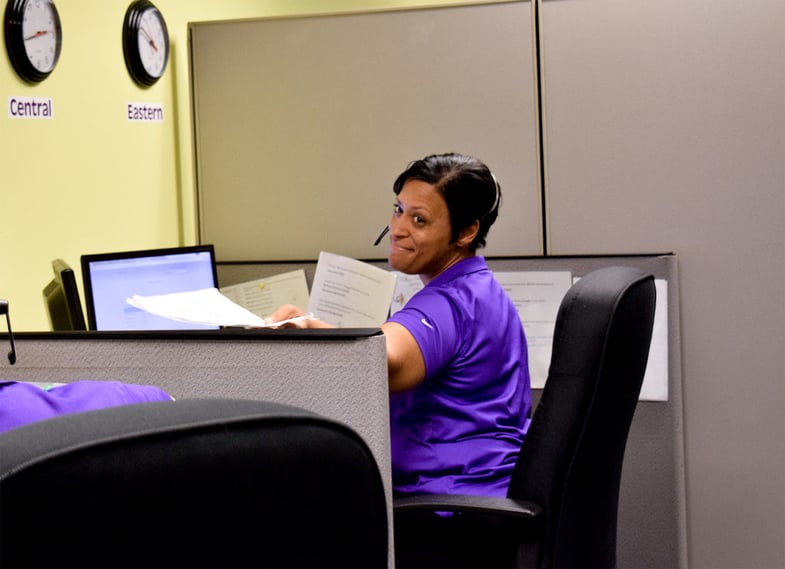 Additionally, franchisees can use the app to take before and after pictures of their jobs. These photos help illustrate the cleaning process for clients, but they also help create new business. We use before and after pictures on social media to demonstrate the need for consistent dryer vent cleaning and maintenance. There's nothing like seeing a filthy dryer vent to spur homeowners to take charge of their house's cleanliness and fire safety.
Dryer Vent Wizard takes every step to ensure that our franchisees operate straightforward, profitable businesses. The Dryer Vent Wizard app simplifies operations, streamlines scheduling and supports sales, allowing owners to focus on scaling their businesses and building loyal customer bases. As our system grows, we will continue finding ways to make life easier for our franchise partners.