Mr. Handyman's Tim Adams and His Drive Toward Success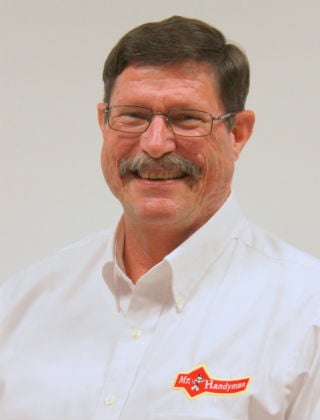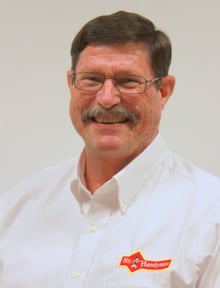 June of 2015 was a big month for Tim Adams of Virginia Beach, VA. That month, he signed a contract to start up a Mr. Handyman franchise – and within three short months, Tim was well on his way to success.
Competing in the Home Improvement Industry
With a powerful combination of Mr. Handyman resources and a personal drive for excellence, Tim can provide his customers with high-quality service that puts him above the competition. "We have several customers who have told us we were the first company to actually show up (and show up on time) to an appointment they made," he said. "Many times, we were the third or fourth company they called. They were so excited because they could finally get their project completed."
The Benefits of Franchise Support
Tim expressed that "[franchise] support has been essential to our success." He noted that some of the biggest benefits were the resources he could use when his skillset falls short. "For me," he explained, "the most valuable support has been the marketing support. I had no background or experience in marketing, and without the guidance and recommendations of the marketing department, I would have been lost. Knowing up front the support I would receive was a key factor in my decision to open a Mr. Handyman franchise."
A great example of this kind of marketing support is the new program Neighborly, which allows for meaningful cross-marketing opportunities. "I already work with some of the other Dwyer Group brands in my area," Tim explained, "Neighborly should strengthen this relationship and allow us to provide additional services to each of our existing customers."
The Right Franchise
For those considering buying a franchise, Tim had some advice. "Do your homework to find the right franchise for yourself," he offered, "not all franchises are the same. When you come across the right franchise, it will be an easy decision."
Tim also emphasized the importance of following the corporate franchise model. "You are buying a
franchise from an organization with a proven model for success," he reminded. "Regardless of your background and experience, the business model will provide you with the highest opportunity for early success. Once you learn the official model, your local customers, and what marketing methods work or don't work, you can modify your plan for increased performance."
Thanks to Mr. Handyman, Tim is fired up to go to work every day, and excited about "successfully operating my own business, that provides a needed service to the community."