Number One Seed: Top Revenue Streams for Lawn & Landscaping Businesses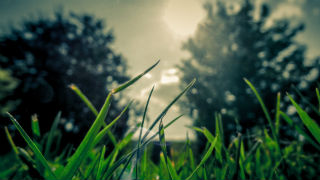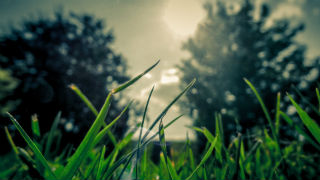 March Madness is here again, but the NCAA seeds aren't the only ones we're watching. It's also the beginning of another busy season for lawn and landscaping businesses, giving business owners another shot at capturing the best revenue streams and the biggest market slice possible of this healthy, $78 billion market. Let's take a look at some of today's biggest revenue streams for landscaping companies.
Mowing Isn't Just a Great Revenue Stream; It Starts the Conversation
Every landscaping company offers mowing services, but not every business gets the most of this tried-and-true revenue stream. Mowing services are a great backbone; they're regular, repeat business, they're predictable, and relatively recession-proof. They're also great points from which to upsell other services; a client with which you have an established, trusting relationship is more likely to buy your other services than to shop around elsewhere.
Local, Climate-based Services
You might be in a locality where moss treatment is a must-have. Perhaps you're in a dry climate that demands special watering and fertilizing routines. Maybe pests like snails are a common destructive force in your area. Offering services that align with your geographic region will help you not only meet the needs of your local clients, but also maximize on the locally-inspired garden trend this year. And speaking of trends, popular seasonal services are always a great way to bring in revenue year after year, so let's talk about what's big in 2017.
Landscaping Trends for 2017
Thanks to exciting market growth in the lawn and landscaping industry, 2017 is going to see big trends that businesses should certainly watch. Increases in high-end service calls like major hedge installations or new, hybrid grasses can yield some serious business success this year, as will ramped-up interest in pollinator gardens and edible gardens.
Choose to Specialize or Strike a Balance: Commercial vs. Residential
When it comes to basic revenue streams for lawn and landscaping companies, you have a choice between the residential and commercial market. On the one hand, establishing a steady stream of many residential mowing clients, for example, can be a stable way to support your business all season long. On the other hand, corporate commercial clients may require more industrial equipment, but the service calls are typically larger and yield a bigger ROI. Whichever path you choose, both residential and commercial services can both support solid revenue for landscaping business owners.
Want to capture what may be even more of your local market possible this season? Consider franchising! Moving forward with a franchise like the Grounds Guys will ensure that you're ready to take advantage of the biggest, more profitable revenue streams out there today. Contact a franchise developer to learn more.