Organization Makes for Less Stressful Startup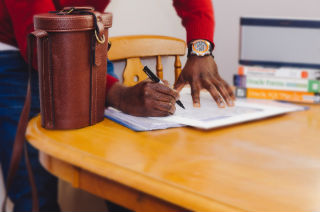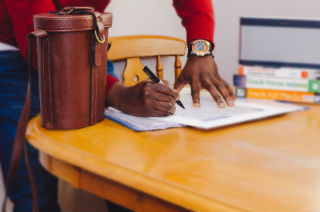 Organization is critical to the startup process, but also in day-to-day operations. As a business owner, you must learn that time is money. When you operate haphazardly and without much organization, you will quickly see how simple tasks become complicated. Check out these 5 Steps to help stay organized.
5 Essential Ways to Become a Super Organizer for Your Business Venture
Speak with a CPA
Nellie Akalp from Mashable says that the most important thing a business owner could do is to talk to a CPA.
Developing a long-term financial strategy is critical when starting a new business. Not only do you
need to know how much money you have to spend, but how much your project will earn, how to limit your taxes for the year, and what receipts and files to keep for filing taxes.
New business owners rarely know just how in-depth business taxes are until they are ready to file. You can avoid the chaos during tax season by being prepared from day one.
Separate Business from Personal (Everything)
The first, and most obvious, is separating finances.
However, from there, you must also separate work from home. Even if your new business startup is at home, you still need to separate the two with a home office and designated work hours. If it helps, write down those work hours.
Second, you must be prepared to organize your business items away from personal items. That means business files are not stored with personal files, business mail goes to a P.O. box rather than your home, and the two worlds do not collide.
Doing so will make the process of organizing each easier. If you mash it altogether, you may find the chaos of work spills into the chaos of home.
Keep Your Desk Spotless
Make a habit of cleaning off your desk at the start of the work day. Even if you have just one client, their paperwork should be in order, and you should not have endless files strewn about the desk.
Entrepreneur recommends organizing files by color coding, such as green for financial papers, purple for clients, and more.
Get to Know To-Do Lists
To-do lists are a go-to habit for anyone that wants to stay organized. They can be simple or elaborate, digital or old-school pen and paper.
Your lists can be organized based on the day, week, month, or quarter. You can have as many to-do lists as you would like, but keep them in line with your schedule for the day so that you get things done on time. If you prefer visual reminders, invest in a white board for your wall.
Start Using Calendars
If you have not used calendars in the past, it's a habit to get used to.
Important deadlines should be on your calendar, and you should setup digital reminders a few days before so that you remember. For example, paying estimated taxes. You can remind yourself a few weeks prior to ensure the finances are in order, but then a few days before the due date so you can submit your quarterly tax payment.
Will you be meeting with clients? Setting appointments with customers? Customer service software with calendar features are a must for day-to-day business, especially as your business grows.
Organization is about Systems
Being a business owner is inherently stressful. The key is the implementation of systems. If you are looking to build a business of your own without having to create the systems to run it, a franchise model might be for you. With business systems already in place, you can be busy building a potentially growing and profitable business, without have to start from scratch with every aspect of the business.
How do you stay organized? Comment below.