Renee DuBois Heads "People Like You" at Dwyer Group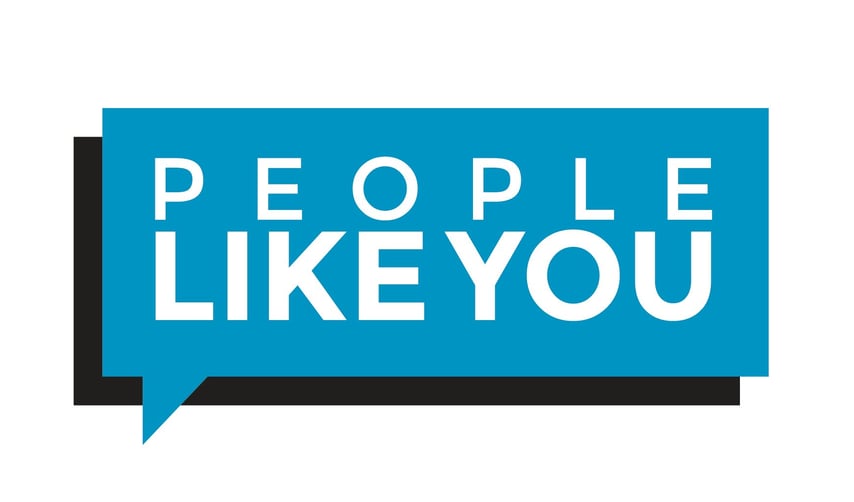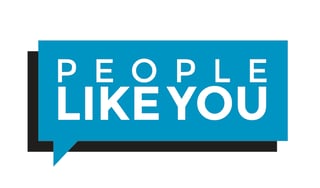 "These are my people." --Renee DuBois
Word of Mouth is not new. You may see it as a modern acronym, like WOMM (Word of Mouth Marketing), or maybe an old-school bit of storytelling around the water cooler is more your speed. Even if you're not a chatterbox, chances are favorable you've "liked," "followed," or "re-tweeted" something on your favorite social media site, or made a comment on that online newspaper op-ed page. These are all newer versions of the same old pastime – word of mouth.
People like to talk.
We are social beings.
We like to share our stories and listen to those of others.
Think for a minute how that might affect business. 75% of the general population is more likely to repeat a negative experience than a positive one (unitiv.com/Colloquy survey), so of course it makes good business sense to stay out of negative headlines. But what if there was a way to hone in on the positive experiences, and not only share them, but share them in a way that inspires and changes people's lives for the better?
Dwyer Group is doing just that, and it is doing it in a big, BIG way.
If you know anything about the global franchisor, Dwyer Group, you know that its number 1 priority is its franchisees. There are countless success stories of franchisees who are living the lives they have always wanted, thanks to business ownership. Dwyer Group has implemented a program that not only allows their franchisees an opportunity to "share the love" via word of mouth, but to be rewarded for it.
The program is called People Like You (PLY), and it is a way for franchisees to refer other people for possible business ownership with one of the Dwyer Group family of brands.
Successful referrals reap a number of rewards for the franchisee. They are rewarded both monetarily and with company perks if their referral becomes a business owner. Such as registration for two to Reunion (the company's annual conference), airfare to Reunion for one, complimentary hotel stay, and entry into two drawings for prizes as big as a 7-day cruise.
"Most of our guys don't do it for the money," said Renee DuBois. "It's about giving someone else the opportunity to change their life."
Renee DuBois has been with Dwyer Group for 37 years. She now heads the PLY Program and is fervently enthusiastic about giving franchisees the opportunity to refer others into the business. Considering Renee's history in business, there is not a more perfectly suited person to lead the charge.
DuBois grew up in her family's retail appliance sales and service business in Illinois. It was there that she learned how to grow a business, and the value of systems and excellent customer service. Most notable, however, was the fact that most of their customers were referrals from other customers who had spread the word about their positive experience at the store. In other words, by word of mouth.
"I'm just so passionate about this program," she said. "I ask the owners to think about what it was like for them when they went into business, and to think about giving that opportunity to someone else. What an honor that is!"
Renee joined Dwyer Group first as a successful franchisee with two Rainbow International Restoration locations, next as a Franchise Developer, and then as an award winning Franchise Consultant for 22 years. It's apparent how her experience in all of the areas have led her to her role with PLY.
"These are my people," she said. "I believe in this program, and in what it can do to find the best owners for our brands."
Sometimes it takes more than one call to give someone the confidence to check out the business opportunity. She admits often it's just about persistence.
"I think about my own experience," she said. "I talked to Don Dwyer, Sr., founder of Dwyer Group, 33 years ago about coming to work for the company. I would never have the life I have today if he hadn't been so persistent."
Mike Bidwell, Dwyer Group CEO, sums up the PLY program well. While he was a franchisee, he referred 8 people that opened a Dwyer brand franchise.
"You can expose to others the opportunity to create wealth for themselves and their family," he said. "Why wouldn't you share that and possibly make a difference? It was more about sharing my conviction and belief in the opportunity. I knew adding more franchisees to the system helped ensure I was part of a healthy organization."
Dwyer Group is indeed healthy with more than 2,500 franchises worldwide. With the sharing of success stories by good old word of mouth, DuBois believes wholeheartedly that the company will keep growing, and that the People Like You program will play a large role in that effort.