Franchising 101
Restoration Business Ideas – What Isn't Working at Yours?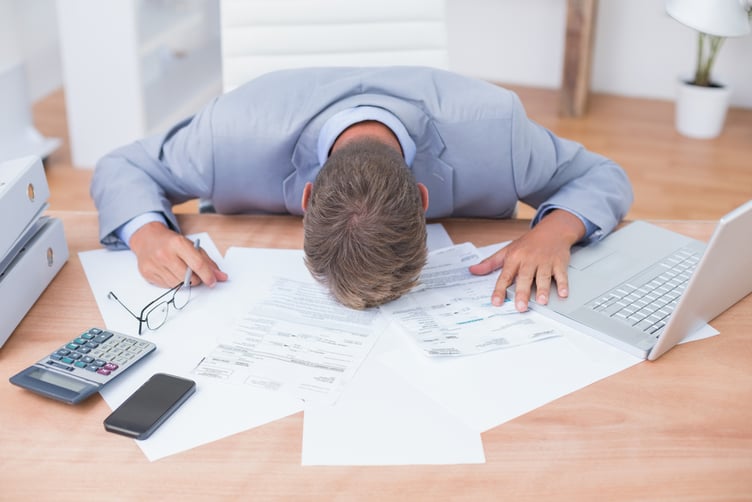 The restoration industry is known to benefit from perpetual consumer demand from a national standpoint, but it can be tough for a local business. Services are often emergency-driven, which makes staffing difficult to coordinate and revenue difficult to anticipate. If the competition has better connections with insurance companies and other key partnerships, other business owners are left behind. Finally, customer demand can follow weather patterns and other factors determined by chance.
When business isn't good, it can be tempting to blame the factors you can't change, cut costs or staff that you really don't want to lose, and wait out the storm. But it's not all up to chance! Straight from the franchise development experts at Rainbow Restoration, here are the restoration business ideas you can you put into action today to make it work.
Assessing Your Business Plan, Your Resources & Yourself
When you're brainstorming restoration business ideas for optimal growth, keep in mind that there's no one-size-fits-all fix to your pain points. Your business plan, resources and leadership style are unique. Consider each of these questions.
Business plan
Is the market analysis in your business plan still relevant?
Should you rethink strategies for targeting your audience? (marketing, sales, PR, etc.)
Are you giving enough attention to building a digital presence?
Service offerings
Are certain services you offer too unprofitable?
Can you diversify with added offerings, and how much would it cost to do so?
What services does your community need most, and have you done enough research to know?
Employees
Are your employees sufficiently trained and incentivized to perform well?
Are you making up for lack of training or employee work ethic by hiring more people?
Do your employees know how to be brand ambassadors to help attract more customers?
Equipment
Do you have too much (or overly complex) equipment, and are you renting anything you'd be better off buying?
Is your equipment outdated, too low quality or potentially unappealing to customers?
In your marketing efforts, do you thoroughly explain your equipment and tout its quality? (This can be a great differentiator.)
Leadership style
As a leader, are you able to manage your time well and periodically assess your business model?
Do you try to attend training programs and provide them for your employees?
Do you network every day? (at events, on social media, via email, etc.)
Restoration Business Ideas for Amping Up Your Marketing
Many independent restoration business owners have limited time and resources when it comes to marketing. It's no wonder that marketing support is such a major reason that converting to a franchise is appealing. However, there are certainly basic actions you can take to improve in this area.
If you're going to act on any restoration business ideas, act on simple online marketing. At the very least, make sure you have a defined brand and a good website that communicates all service offerings, differentiators, an easy-to-use contact page, values and anything else that can make you stand out from the competition.
If you can, it's also a good idea to explore what you can do in these areas:
Reviews, local listings and reputation management
Local search marketing
Paid ads
Social media marketing
Traditional marketing, such as print and radio
Sometimes, what you lack in marketing, you can at least partially make up for with good relationships. That's what we'll discuss next.
Building Partnerships & Talking to the Competition
From the Chamber of Commerce to your contractor friend, connections should be near the top of your list of restoration business ideas for growth. Business owners in your industry often form partnerships, referral agreements or simply great rapport with the following:
Insurers
Local insurance adjusters
Third-party adjusters
Property managers
Home or business contractors (plumbing, renovating, etc.)
Though it may seem counterintuitive, don't be afraid to reach out to other nearby (or faraway) restoration company owners, even if some of your service area overlaps with theirs. After all, you share the same goals in the same market. They may be happy you've recognized their success and therefore be willing to share some key restoration business ideas.
Should You Consider Converting to a Franchise?
Need help acting on these restoration business ideas? Converting your restoration business to a franchise just might be the boost you need. If you do your research and choose the right franchise, you can keep the business you love and give it a new face and plenty of support. For example, are some of the benefits that Rainbow International franchisees enjoy every day:
Marketing support
An awesome website
Strong relationships with key accounts across the nation
A nationally respected, well-known brand
Franchisee training
Employee training and hiring assistance
Proven business models and consultations
Want to talk about the possibility of becoming a franchisee? Connect with the Rainbow Restoration franchise developer near you! Call 888-496-0831 or reach out to us online today.