Leadership
Seek Diverse Perspectives and Success Will Follow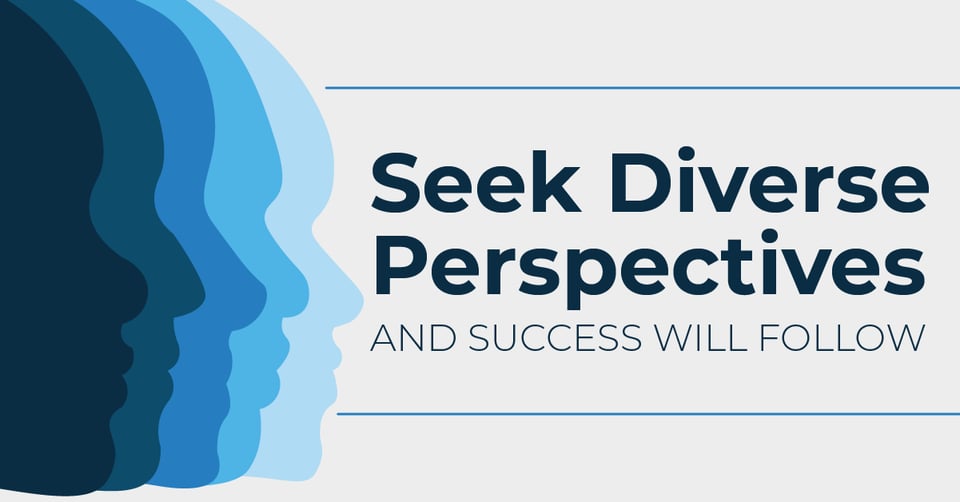 What makes a good company great? Is it the employees? The culture? Or perhaps, a mix of the two? While employees and workplace culture are extremely valuable to a company, I would argue that an employee pool filled with unique perspectives is what truly sets great companies apart and fuels their success.
Diversity of thought is a company's biggest asset. We are each a product of our individual, unique past experiences. From these, we develop our belief system. At Neighborly, we are able to compare our experiences, broaden our knowledge, and better serve our target customer base because of differing belief systems.
This collaborative process wouldn't be possible without our leadership team's willingness to expand their views and appreciate the dynamic these conversations create.
Diverse Points of View in Leadership
At Neighborly, we are continuing to develop and create a space for members to share ideas and have their voices heard. Neighborly has certainly experienced a lot of success, and this wouldn't have been possible without the diverse perspectives seen throughout our leadership team.
So many times, we have altered perceptions and plans after collaborative discussion by the team, which has allowed us to better serve our broad customer base. Every conversation we have is done with our Code of Values in mind to ensure discussions are open, civil, and well-intentioned. Having weekly meetings with the senior team, we can model collaborative and open discussions in the hopes that other teams do the same. In fact, we start every meeting by reciting our Code of Values: Respect, Integrity, Customer Focus and Having Fun in the Process.
I've learned so much from the leadership team as each of them brings a unique perspective to the table when discussing issues, opportunities, and everything in between. The various backgrounds among the leadership team members strengthen the culture at Neighborly and set us up for long-term success. As we work to accomplish future goals, I hope to continue diversifying Neighborly so that we may be well-rounded and inclusive of all opinions and perspectives.
Achieving Success, Together
Being recognized as one of 11 on the EY Entrepreneur Of The Year list is an incredible honor that I credit to the hard work of everyone at Neighborly. Receiving the EY award is a testament to the commitment of our team to come together in pursuit of a vision to become a household name for home services.
While success can mean something different to everyone, for me, success is defined by the way Neighborly serves our customers, and that all starts with the unique viewpoints seen throughout our company.
For those looking to grow their company and achieve high levels of success, my biggest piece of advice is to seek out and utilize the diverse perspectives around you. You just might be surprised at the impact it can have.
Written By Mike Bidwell, President & CEO, Neighborly