Leadership
Self-employment Through Franchising: The Key to Finding a Job You Love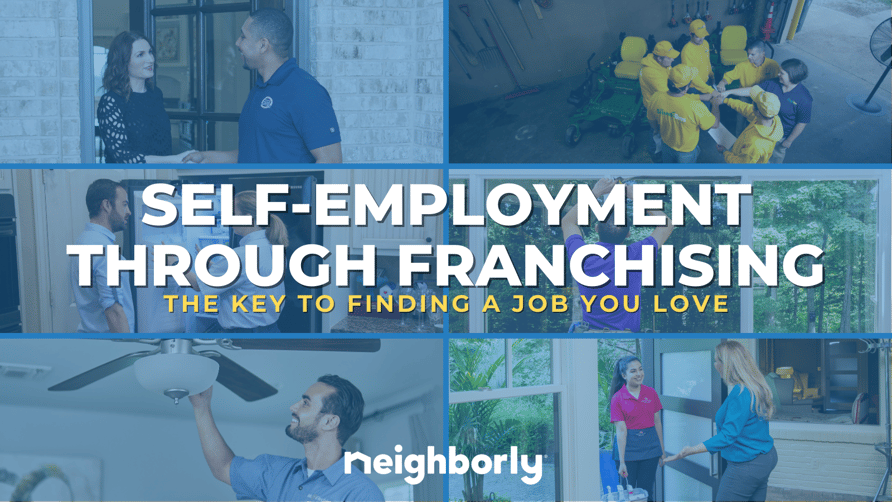 In the last few years, the Great Resignation, quiet quitting and other trends in the workforce have shown us that finding a job you love is more difficult than it seems. Now, recent layoffs in some industries have flooded the job market with talent looking for their next career move. As these people reevaluate their careers, some may decide that remaining as an employee no longer sounds appealing. In fact, a recent report from Vox suggests that many are already turning toward self-employment.
For corporate refugees or those simply tired of the typical 9 to 5, finding a job you love may mean building a business of your own through franchising. Here's what to look for when building your business and finding your perfect job…
Search For Your Perfect Match
One of the most important aspects to consider when starting your own franchise business is to find something you can identify with. Ask yourself: do you get excited about the product or service offered? Do you see yourself engaging with that every day? Can you identify with the staff that will operate in a particular type of business?
It should be about more than, "how much money can I make?" or "how little effort can I put in?". Starting and building a business is never easy. Being passionate and taking pride in building something that matters is what will allow you to push through.
I would also add that you should consider competitive dynamics of the business or industry. Is the product the latest fad likely to be displaced by the next? For example, retail copy and printing stores were once good businesses, but they are mostly gone now. On the flip side, home services is continuing to grow despite current economic uncertainty. Take a broader view and ask, "what if." That said, it is ultimately a leap of faith to build a business or change careers.
Follow Your Heart to Home Services
Franchising can ease some of the risk involved, providing entrepreneurs with the data, insights and coaching they need to find success that individual small business owners may not know about on their own or have access to because of the expense. At Neighborly, we provide a network of support and resources with a business model that has been refined for over 40+ years. For those considering self-employment, our new franchising website makes it easier than ever to find information on our brands, available territories and so much more.
Neighborly is comprised of over 5,000 franchise owners across more than 30 brands, with many brands ranked as some of the top franchises to own based on owner experiences and satisfaction. We've also been developing platforms and partnerships to help connect current franchise owners and top talent seeking employment. Our focus on company culture and emphasis of our Code of Values helps ensure that you can not only find success, but will truly enjoy what you do.
Self (Employed) Love
Despite the benefits, I'm not convinced that much of the workforce is currently seeking self-employment. Wages have been rising, and people are changing jobs to get higher compensation or have the flexibility of working remotely. The point is, they are seeing opportunities to continue as an employee rather than going out on their own. We typically see more businesses start when jobs are contracting or when people get laid off, as many decide they want more personal control of their situation. But with recent layoffs making headlines, I suspect we will see a bit of an uptick in self-employment in the coming months.
Finding a job you love is not always easy, especially as the work and hiring landscapes change. But as we celebrate "love" each February, there is no better time than the present to prioritize yourself and look for a career you love, even if it means building a business and working for yourself.
Written By Mike Bidwell, President & CEO, Neighborly