Service Businesses Boom in Seniors Market: Offer an Alternative for those Facing a Future of Assisted Living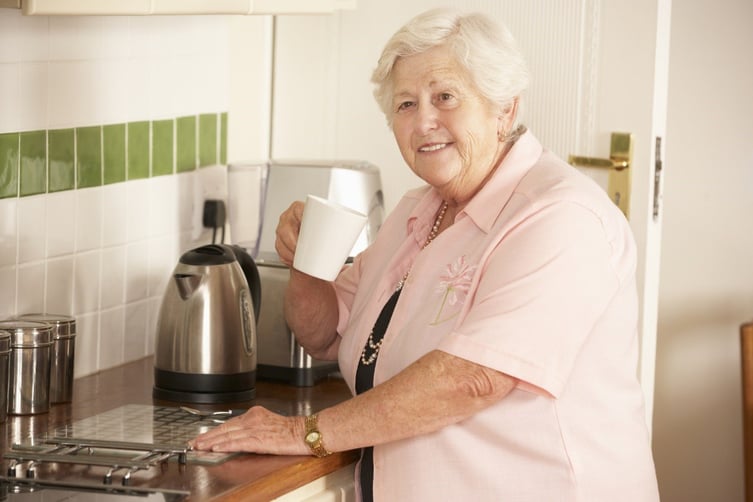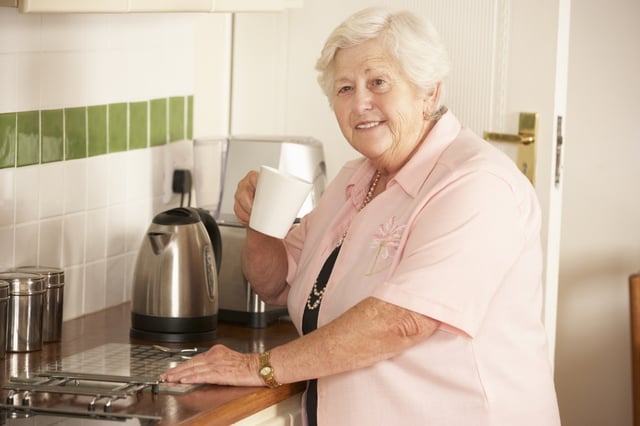 After 20 years in the same home, imagine not being able to turn the handle on your front door for the first time. Think about what it might be like to feel unsteady walking down the hall to your bedroom, or worry about bathing safely. Rooms appear dimmer. Doorbells ring softer.
Franchisees throughout the home services industry are tapping in to an entire new sector of this growing population: Aging-In-Place Certification.
Dennis McGee owns Mr. Handyman serving Ocala to West Apopka in Florida, and is a Certified Aging-In-Place Specialist (CAPS). A CAPS certification gives him a higher level of credibility when compared to the local guy, and more opportunity for business.
"The average 'grab bar guy' is limited to grab bars only and does not have the credentials to discuss the options available in respect to Aging-In-Place," McGee said. "This gives us more time with the customer and expands our services to the customer for CAPS issues and Home Repair."
In addition to helping keep his business profitable and sustainable, CAPS jobs are rewarding.
"When we send our techs out to do work for a senior citizen, I tell them they just might be changing someone's life with that project," McGee said.
According to the U.S. Census Bureau, there are 76 million baby-boomers currently entering into their retirement years. With the high cost of assisted living, many boomers find themselves caring for older loved ones. Not all seniors will experience limitations, but even one setback can dramatically affect quality of life and independence.
At some point, millions of senior citizens could face the decision of whether or not they are able to continue living independently in their homes. The decision weighs heavy with emotion, dignity, and oftentimes, financial strain.
49% of full-time, private sector workers participate in a retirement plan (argentum.com). That leaves 51% who do not.
Approximately half of older Americans believe that a family member or close friend will need ongoing living assistance within the next 5 years. Of those, 7 out of 10 report they do not feel prepared to provide care.
The national median monthly rate for a 1-bedroom unit in an assisted living facility is $3500/month, or $42,000/year (bankrate.com). That is a colossal expense that could be reduced with the help of the right service.
What if you owned a business that could provide these residents another option? What if there was a way for seniors to live longer in the home and community of their choice as they get older? A way to feel safe, and not like a burden to other family members?
All Types of Service Industry Brands Can Be a Part of this Emerging and Rewarding Market Share
The National Association of Home Builders (nahb.com) has created the Certified Aging-in-Place Specialist (CAPS) designation program that teaches the technical, business management, and customer service skills essential to competing in the fastest growing segment of the residential remodeling industry: home modifications for the aging-in-place.
Not in the remodeling business? No worries. The Aging- In- Place Remodeling Checklist presented by the NAHB has plenty of tasks for every type of business, from landscaping to lighting to appliances.
The following list gives examples of how different types of service businesses can serve a customer in need with Aging-In-Place modifications. Notice the Dwyer Group brand for each service. Which brand will you inquire about, so you too can benefit from the booming Aging-In-Place community?
Dwyer Group brand franchisees made the decision to become a home services business owner. Some are already experiencing great results with CAPS certification. These business owners decided to take charge of their personal, professional and financial goals. Why don't you? Call today!