Setting SMART Business Goals in Your Landscaping Business Plan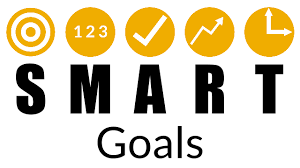 You have worked hard to become an expert landscaper. But is your business more overwhelming than you thought would be possible?
Some of that overloaded feeling could be mitigated with clear, informed goal setting. If you set SMART (Specific, Measurable, Attainable, Realistic and Time-bound) short- and long-term goals, you are more likely to feel less overwhelmed, because establishing sound small business goals make it easier to plan for the future. Take the time to establish your landscaping business plan, remembering that failing to plan is planning to fail. Follow these simple steps to set SMART business goals and clarify your landscaping business plan.
Be Specific!
Know what it is that you want to accomplish, and state that in your landscaping business plan. Do your SMART business goals clearly and specifically state what you are trying to achieve? Ask yourself what needs improvement. The more specific the goal, the more likely you are to achieve it.
Be Measurable!
How will you know when you've accomplished your goals? All SMART business goals are measurable. Clearly define your short-term and long-term goals so you can recognize when you've reached them. For all your goals, make sure you note where you are now and when you plan to achieve them.
Be Attainable!
Can you possibly reach your goals within your landscaping business plan? Is your goal personal or dependent upon other people? Will others interfere with your progress? Can your goal be made more individual? Consider what factors may prevent you from accomplishing your goal, and adjust as needed so you don't set yourself up for failure. If you decide you want to earn 100% increased profit in a year, you've set an unattainable goal. A SMART business goal that is attainable, for example, would be increasing profit by 10% in a year, and doing it sensibly and safely.
Be Realistic!
Why is achieving your small business goals important to you? It is important to be realistic about what you need to survive, and what you can actually get from your landscaping business. For example, you decide that the goal you must reach for your landscaping business in the first year is $500,000, which may be a realistic goal if the total cost of running the business is only $450,000. That leaves $50,000 profit. But if you set that same goal of $500,000 and the landscaping business costs $499,000 to run, then you only have $1,000 left over for you. That's not much of an income to live off and will very likely not succeed.
Be Time-bound!
Set a timetable. Building a successful landscaping business in two weeks is pressing the time target a bit. Most short-term goals in your landscaping business plan should be time targeted for 8 weeks; long-term goals should have you planning 6 to 12 months into the future. Make sure all your small business goals are time-bound!
Rethink!
Start setting your SMART business goals today. If your landscaping business needs more support, franchising might just help you meet your goals, as it did for these The Grounds Guys franchisees. The Grounds Guys is a trusted, indispensable part of our Neighborly family of award-winning home service companies.