6 Reasons You Should Start a Business in 2023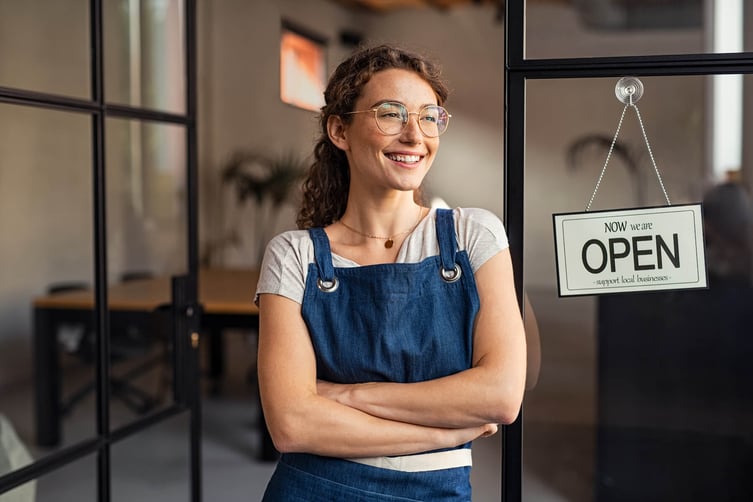 Starting a new business is like building a sandcastle. A beautiful beach, spectacular weather, and the possibility of creating something extraordinary captivates you, but then the hot sun beats down on you, other beach dwellers crowd your space, and constant waves come crashing in on your masterpiece.
Despite the potential pitfalls, people continue to dream and build. It's the same in business as every year thousands of entrepreneurs set out to become a small business owner in the pursuit of financial opportunities and their part of the American dream.
When it comes to succeeding in a business start-up, what often makes the difference between success and failure is timing, tenacity, and the current economic conditions. Today, many experts say there's never been a better time to start a business. Here's why:
1. An Environment of Entrepreneurialism
After a few sluggish years of COVID, people are venturing out and moving on with their lives, making up for lost time and seeing that the time is right to pursue that dream they put aside. You can feel the business entrepreneurship in the air.
Isolated and homebound, people have had ample time to think over their lives and consider if they want to continue their 9-to-5 work routines in corporate America or pursue something that provides more meaning in their lives, challenges their skills and abilities on a greater scale, and offers them greater financial rewards and personal freedom.
2. Work-Life Balance and Career Growth
One of the most rewarding benefits of running a business is that it gives the owner the ability to dictate when they work, where they work, and how they work. This often allows them to balance their lives and prioritize their time, spending more of it with their families, traveling, or scaling their business at their own speed and comfort.
With more autonomy over their time and career, business owners are discovering they can seize greater control of their personal and professional development, creating new skills and improving old ones to help improve their businesses. They can also meet and learn from knowledgeable professionals who can assist them in their journeys.
3. All-Around-Access
One of the primary reasons for this entrepreneurial boom is that doors are being opened for the average prospective business owner that weren't offered before. Today's universal access to computers and the internet has alleviated the need for exorbitant start-up fees and large staffs while cutting down on previous layers of bureaucracy. The world has shrunk into a global marketplace available to all.
Even the realities of how to start and run a business are changing as many go-getters are launching multiple businesses at a time while others are keeping their day jobs while growing their small businesses on the side. People can now begin their dream business at their own pace any way they want, and what formerly took years to develop can now be accomplished in a fraction of the time.
4. Financial Feasibility
The digitization and democratization of business have not only made starting and running a business easier—through streamlined processes and optimized equipment—they've also made running a business a lot less expensive. You no longer need costly equipment, storehouses of inventory, and an army of employees to do your planning, accounting, marketing, sales, and more. You can do it yourself or with a small team.
Since one of the major reasons small businesses fail is money-related—the amount and management of it - the fact that it takes less of it to start and run a business gives entrepreneurs more time and tools to become successful. The learning curve has shortened. And with the large number of loans, grants, and other money available today, financing a business isn't the barrier it has been in the past.
5. Side Hustles
In the past, some of the great detractors from starting a business included the fear of losing income, lack of resources, building your customer base, developing relationships, and more. That is sometimes no longer the case as more people are becoming entrepreneurial and looking for ways to make money outside their traditional 9-5 schedule.
In fact, in 2022 45% of Americans pursued a business outside their normal job, often in hopes of transitioning into a full-time opportunity. And as stifling inflation exceeds income earnings, more people are turning to side hustles as a more legitimate and profitable opportunity, and a large number of new business starts in 2023 are a direct result of these challenging economic times.
6. Franchising Fever
One of the most popular avenues in launching a small business today is starting a franchise because it alleviates much of the work and frustration it takes to create a concept or service, develop it to viability, and introduce it to customers. When launching a franchise, which are typically businesses with lower start-up costs, the blueprint for success has already been made. And you can still enjoy the personal freedom, growth potential, and operational control that small business ownership provides.
The team at Neighborly is here to help by offering aspiring small business owners valuable insights that can help them decide if starting a franchise business in 2023 is for them.
Watch our Franchise Readiness webinar series on-demand to learn more about if business ownership is right for you or you can talk to one of our franchise developers today.