Starting a Property Management Business - Part 3: Developing a Property Management Business Plan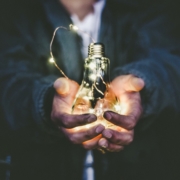 Creating a detailed business plan is an essential part of any successful property management business. In fact, all businesses need to have a solid business plan, whether the owner is just starting out or has been in business for many years. But for new property management businesses, in particular, a business plan is fundamental to getting your business up and running.
Before you develop your business plan, you should determine what aspect of property management your business will specialize in. Although it might seem like managing any type of property will bring in more business, generally speaking, attempting to manage different types of properties can become a barrier to strong business growth because you will be chasing after too large of a market, each with its own unique pricing, staffing and service needs, and therefore, it may be difficult to distinguish your business from others. More successful property management businesses will focus on commercial or residential properties, and then may also narrow that focus even further. Consider Real Property Management franchise offices. They focus on single-family rentals, which is a specialty that dials into one of the housing market's strong domains.
Once you've determined your specialty, you can dive into your business plan. At its core, a business plan is a document that describes a business's goals and how it plans to achieve them. The plan usually includes marketing, operational, and financial goals, all of which are an important part of keeping a business on the right track. It may also help you secure financing for your new business. Most lenders (and certainly other investors) will require a solid business plan before funding any new venture. This is true whether your property management business is one you want to build from the ground up or part of a franchise.
A property management business plan should contain an executive summary, a section that outlines the specific property management services that the business will offer, a detailed market analysis, marketing strategy, and a budget. The executive summary section should include your business mission statement as well as information about you, your operations, and location. In the services section, you should include a description of your business process, including any proprietary technology or systems you plan to use and what your specialty within property management will be. A market analysis, on the other hand, focuses on the property management industry and your target market. It should include information about your competition in the local property management industry, their strengths and weaknesses, and how you plan to differentiate yourself from them. Finally, you'll need to prepare and include a marketing plan and financial statements, including a budget, your funding sources, and your business's financial goals. Each of these sections is an important piece of a cohesive picture of your business and what you want to achieve.
Of course, creating a property management business plan can feel daunting, especially for anyone new to business ownership. Budgets can be complex documents, and a comprehensive market analysis takes both acumen and experience. This is where choosing a franchise opportunity can be such an advantage. A quality franchise organization, like Real Property Management, will offer new franchisees support and assistance in business plan development. Thereafter, each year Real Property Management franchisees will work with their business coaches to develop an annual plan as well. In the property management industry, such assistance can give franchisees a distinct edge over the competition.
Starting a property management business requires careful preparation and a customized business plan. But for business franchisees, expert assistance drafting and preparing your property management business plan is just a few clicks away. To learn more about a Real Property Management franchise opportunity, visit our Tools for Success page.