Starting a Property Management Business - Part 4: How to Market Your Property Management Business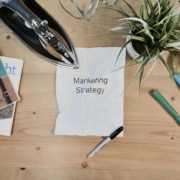 Successfully marketing a property management business is much more complicated than many people might think. Gone are the days when a simple "For Rent" sign on the front lawn is all you would need to bring prospective tenants flooding in. And property owners these days are less likely to live in the same neighborhood as their rental properties, which means finding them can be a challenge. In our technology-driven, digitally connected world, marketing a property management business requires in-depth market research, a robust public relations program, and effective digital and social media marketing. Learning about these aspects of marketing can help any property management business create and carry out an effective 21st-century marketing strategy.
Market Research
There is no substitute for quality market research. Information about your region's demographics and local competition is an invaluable part of running a successful business. It can also help your marketing efforts be more efficient, since you will better understand who your target audience is and how to reach them. Of course, as a small business owner, getting access to large-scale, high-quality market research can be difficult, if not impossible. All the data in the world won't help you grow your business unless you know how to turn it into an actionable marketing plan. This is what gives Real Property Management franchisees such a competitive edge. As a professional, national organization, Real Property Management conducts extensive market research and then uses it to help individual franchisees in their marketing program. A more focused, more specific profile of your ideal clients can help you craft a compelling message that will bring them into your office. And quality market research can give you the information you need to do that.
Public Relations
Along with a targeted marketing strategy, successful property management businesses need to have a strong approach to public relations. As a small business, it can be a challenge to know what you can do as a business owner to encourage the members of your local community to view your business in a positive light – and even more of a challenge to carry it out. Complicating matters is the fact that many of your clients may not be part of the local community, but property owners who live at a distance. This means you'll need to approach public relations in ways that will appeal both locally and on a broader scale. While this may sound like a daunting task, Real Property Management has made public relations easy. Our franchise offices have access to resources that most small business owners can only dream about. Each franchise office receives world-class marketing and public relations support, produced by a professional team of marketing experts. This includes publishing in national publications such as Think Realty articles to help increase brand awareness and earn the public's trust.
Digital Marketing
In today's tech-savvy world, no marketing program is complete without customized websites, pages, and social media marketing strategies. Businesses large and small need digital marketing to stay relevant and visible, but doing so comes at a cost. What is more, marketing a property management business is different from marketing other types of businesses, something not many digital marketing professionals understand. Indeed, many digital marketing companies hired by property management companies don't quite grasp the business, and end up trying to market to property managers, not real estate investors, wasting time and money. A business could try doing it on their own, but Few business owners have the time and budget to create their own digital marketing materials or even get effective results from content creators. That is why Real Property Management created an in-house program called Online Results, available only to our franchisees. This program provides comprehensive digital marketing services at a price far below retail. In this way, we have made digital and social media marketing a nearly stress-free part of running a business.
With so many pressing responsibilities, few business owners have the time or expertise to completely overcome the challenges of effectively marketing a property management business. Small, independent businesses, particularly property management businesses, rarely have the resources to compete for public attention through marketing research, public relations, or digital outreach. But Real Property Management franchise owners do. By becoming a Real Property Management franchisee, you gain instant access to world-class marketing systems and materials. These valuable assets can help ensure that your business will not only handle the competition, but that it will thrive for many years to come.