Starting a Window Cleaning Business – A Smarter Way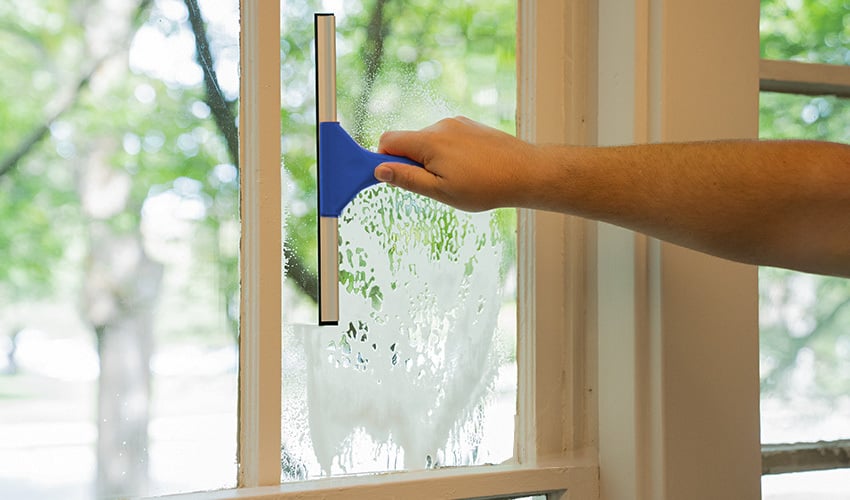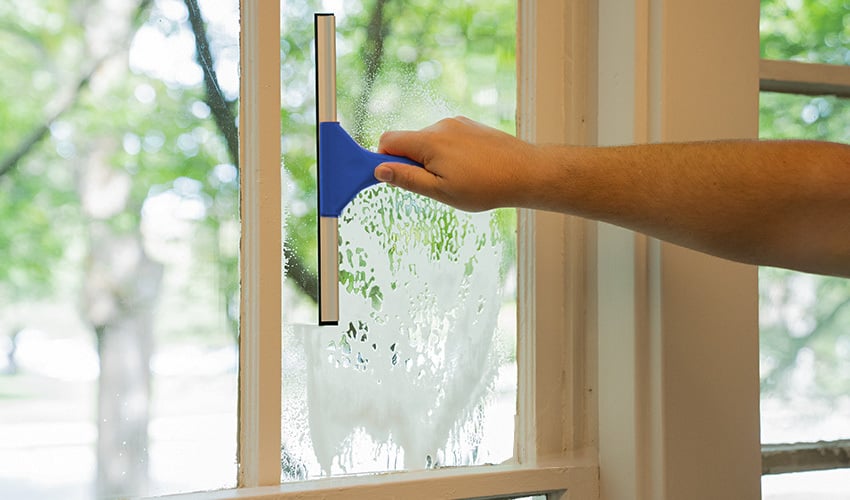 Are you looking for a business opportunity that has fairly low startup and overhead costs, requires minimal training, and has flexible hours? If so, a window cleaning business may be a great option. Compared to many other service-based businesses, starting a window cleaning business is relatively simple.
Initially, you can go solo, doing the work yourself, or work with a partner. Professional techniques and tips can be learned and basic supplies can be purchased at your local hardware store. The window cleaning business may also be a smart choice for those who have multiple career and family obligations because you can start with just one to two days per week—giving you time to work on other projects—as your business grows.
Starting a Window Cleaning Business – Preliminary Steps
As with any business venture, starting a window cleaning business requires planning and research. Before diving in, review business licensing regulations at the state, county, and local levels. Decide if you will operate as a sole proprietorship, partnership, or limited liability corporation (LLC.) Visit the IRS website to learn about tax-filing requirements for each type of business structure. Consult with your insurance agent regarding business liability insurance, as well as workers' compensation insurance if you will have employees.
Next, create a business plan that includes an overview or summary, a mission statement, a business structure, a list of services and prices, a marketing plan, and financial projections. A good business plan will help you stay on track and will be necessary if you seek finances to expand. The Small Business Administration has tips and templates for business plans.
Market Research
Once you've covered the legal aspects of starting a window cleaning business, conduct market research in your area. Research direct and indirect competitors (maid services or glass businesses that offer window cleaning services, for example) and consult with your local chamber of commerce to obtain demographic data to determine whether there is a viable local market.
Your marketing plan can target upper-income homeowners, high-end rental unit managers, real estate professionals, and commercial businesses. Decide which audiences you want to focus on.
Supplies & Industry News
The basic window cleaning supplies needed to get started can typically be purchased for under $500. To start, you will need, at a minimum, squeegees, scrapers, microfiber cloths, sponges, window cleaning solution, buckets, a sturdy ladder, a step stool, and extension pole. As your business grows, you may want to invest in scaffolding and more high-tech gadgets like pressure washers.
In addition to supplies, you may want to check out the International Window Cleaning Association (IWCA) for safety training and the latest industry information.
Window Cleaning Business Tips to Attract New Customers
It can be difficult to get the word out when you start a new business. Use these tips to promote your business to a wider audience:
Create an eye-catching logo to use on flyers, business cards, and other promotional items
Set up a professional, easy-to-use website
Offer special discounts to family and friends who provide business referrals
Participate in community festivals, home shows, and other events
Join local civic organizations or chambers of commerce to network with other professionals
Use gorilla marketing techniques such as door hangers and yard signs
More Window Cleaning Business Tips for Success
So, you've done your research, written a business plan, created marketing materials, and purchased supplies. What else do you need to have a successful window cleaning business?
First and foremost, as with any type of business ownership, you need a positive attitude, self-motivation, determination, and patience. It takes a lot of time and effort to build a business from the ground up.
The good news is that starting a window cleaning business doesn't have to be overwhelming. You can take the fast track by purchasing a Window Genie® franchise business.
Window Genie is an award-winning franchise, an industry leader that's been in business for a quarter of a century. They offer an array of services, including window cleaning, window tinting, pressure washing, gutter cleaning, and holiday lighting services. With a proven business model and well-known name in the window cleaning business, you can avoid many of the inevitable startup struggles.
As part of the Neighborly family of home services franchise businesses, Window Genie offers many benefits to its business owners, including:
Industry and management training and ongoing support
Protected franchise territories
Proprietary mobile software system
Marketing support, tools, and strategies tailored to your region
Your own local, customizable, professional website
Vehicle wraps with the colorful, eye-catching Window Genie branding to help your business stand out
Discounted supplies and equipment, and much more!
Let Window Genie's experience and expertise be your number-one advantage! Learn more about their inspiring story and comprehensive support system for franchisees online, or call (800) 700-0022 to speak to a Window Genie franchise developer today!