Starting My Own Appliance Repair Business – Should I Get Help?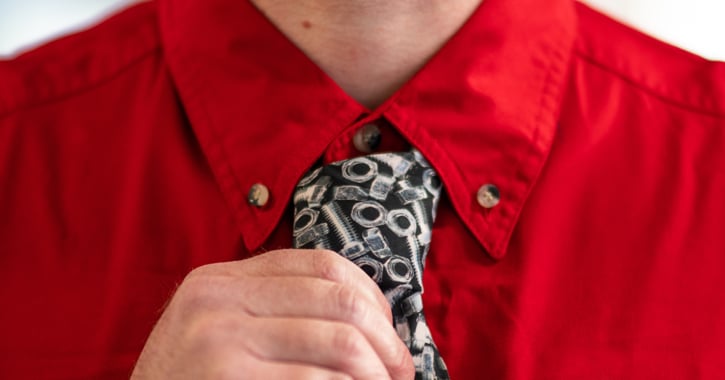 It can be exhilarating to finally say, "I'm starting my own appliance repair business." But there is a lot more to the startup process than buying a few tools and putting a sign on your garage door. Beyond having some basic mechanical aptitude (or someone to start as your first technician), it is essential to approach this enterprise with a well-developed plan of action that addresses all aspects of operating your own business. Enlisting expert help from a variety of sources can help you transform your vision into a thriving business.
What Steps Should I Take Before Starting My Own Appliance Repair Business?
10 Practical Tips
Before you seek funding or land your first client, you should devote some time to research. Is there a need for an appliance repair business in your area? How many direct competitors are there? Do you and your employees need special licenses or permits? How will you keep track of profits and expenditures? What about marketing? The following steps will help you prepare before starting your own appliance repair business.
Review local business directories to find competitors in your area. Visit online sources to learn more about them. Study their advertising and consider their angle – what can you offer your customers to differentiate yourself or add value?
Seek feedback from your local and/or regional Chambers of Commerce. They have a solid understanding of local business culture and can also provide insight about your region's basic demographic data.
Check with your city or township administrators regarding zoning regulations and permits or licenses that may be required.
Make sure you have necessary gear. Some basic items are a well-stocked, quality tool set; a dolly to move heavy items; and a vehicle. You should also have a designated work space to keep tools, paperwork, replacement parts and other work items organized.
Create a mission statement. Although this may seem old-fashioned, a mission statement frames the character and integrity of your business and sets the standard for your future employees to follow.
Design a business plan. This can be a brief startup plan or a more detailed long-term plan, depending on the scope of your business. (For detailed business plan guidelines and samples, review the Small Business Administration website.) Your plan should include:

a description of your business
the products and/or services you are offering
a market analysis and marketing plan
financial projections that include both startup and ongoing costs, and anticipated revenue
a disaster recovery plan

Develop a client/business contract that spells out policies, service limitations, and payment terms. Yes, it's a great idea to get a lawyer's help for this step and any other contracts you need.
If you plan to have staff working for you, create an employee policy contract to clarify company policy, expectations, and other terms of employment.
Purchase business liability insurance that covers accidental property damage while on job sites, and update your vehicle insurance as well.
Create a logo, website and print materials (flyers, business cards, etc.) to promote your business. This will help you begin the process of creating a unified brand.
Where Can I Find Help with Starting My Own Appliance Repair Business?
While you may feel like this is a solo journey, there are a number of resources to help you. Smart entrepreneurs seek out and accept support and guidance from a variety of resources.
Consider joining civic organizations and Chambers of Commerce chapters in your area. Doing so provides invaluable networking opportunities, allowing you to connect with the community and promote your business.
Connect with local contractors, home improvement store staff, and property managers, all of whom can be a great source of referrals.
Network with other appliance repair professionals. Having a friendly, working relationship with similar businesses provides opportunities to share tips and acquire needed supplies, and it may even generate referrals, especially from neighboring regions.
Consider joining industry organizations like the Professional Services Organization, which offers certification testing to appliance repair technicians. Although certifications are not required for every type of appliance repair business, being certified conveys professionalism and can help you establish trust with new clients.
Utilize online resources. Video tutorials, how-to websites, and manufacturer websites can provide helpful administrative or technical tips.
Consider starting a franchise with the help of expert franchise developers. Learn more below.
Should I Rely on a Franchise to Help Me Start My Own Appliance Repair Business?
The answer, in a nutshell, is "Yes, absolutely!" Starting your own appliance repair business may be too overwhelming to do alone. The good news is that you don't have to go solo ‒ the franchise development experts at Mr. Appliance know every aspect of the appliance repair business, and they are waiting to help you! Mr. Appliance has been a trusted name in the home services industry since 1996. They provide all the guidance and support a new franchisee needs for starting their own appliance repair business. Benefits include:
Instant brand recognition on a national level
A personal franchise consultant to guide you through the entire process
Administrative and technical training for you and your staff
Digital marketing support, including a professional website to help clients find your services
Proprietary computer software to handle administrative tasks
A preferred vender discount and rebate program exclusively available to franchisees
Network and training opportunities at regional and national conferences
Business leads from Neighborly's entire family of home service brands
For more information regarding how to start your own appliance repair business, call (888) 495-9609 or contact a Mr. Appliance franchise developer online today!