The 3 Things People Really Want To Know About Franchising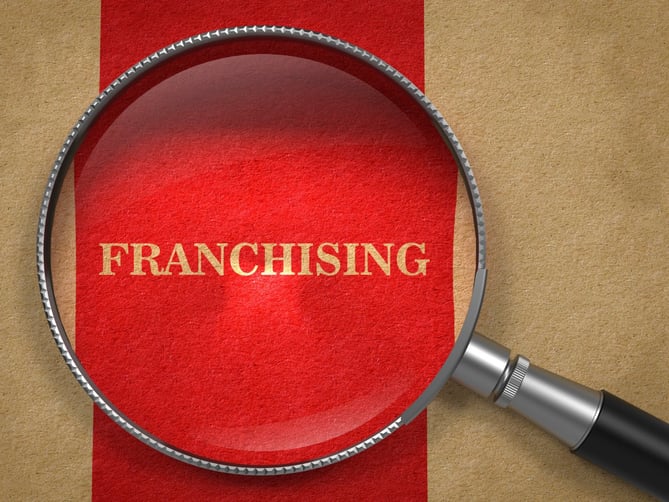 It seems like for most of Americans, franchising is somewhat of a black box. Sure people have heard that McDonalds and Subway are franchises, but that's where the knowledge stops. What actually is a franchise? And how do they work? But interestingly enough, these don't seem to be the questions that people are most interested in.
FranchiseHelp is the country's number one online source for information on becoming a franchisee; both what opportunities are available as well as what it takes to complete the process. As a partner of The Dwyer Group and Leading the Service Industry, we're able to look at what actual people are actuallyasking. So without further ado, here are the three questions that potential franchisees really want to know:
1. How much does it cost to open a franchise?
Perhaps the most popular question and unfortunately the answer differs based on which franchise you're interested in. Everyone has an entrepreneurial bug somewhere in them, so they want to know about what it's going to take from a capital perspective to get there. It turns out that there are a series of financial numbers that a franchise advertises with regard to startup costs. Not all of the figures are available for every concept, but generally they provide:
Franchise Fee – An upfront (one-time) cost that a new franchisee pays to the franchisor upon deciding to open a franchise location.
Liquid Capital Requirement – Value of cash, stocks, bonds, and other cash-like securities like CDs in your possession that could be applied toward starting the franchise.
Net Worth Requirement -- Value of all assets in your name. This includes the liquid capital but also includes illiquid assets like houses, cars, annuities, other real estate, etc.
Total Investment - The amount of money that the franchise believes you will need to actually spend to ramp up your business. This includes the franchise fee as well as other startup costs such as real estate, payroll, initial supplies, etc.
2. How much money can I make running a franchise?
Another super popular question whose answer depends on which franchise you're interested in. In general, the more it takes to open a franchise, the more money you can make as a franchisee. However, this is simply directional.
If you're looking for specific numbers, you may be in luck. ranchises are required to disclose financial performance to some extent in their Franchise Disclosure Document (FDD), an annual legal document prepared by every franchise to distribute to potential franchisees prior to opening a location.
In these documents, you should find information about the range of revenues that are seen by the current franchisees. If you're interested in profitability, then your best bet is to attend that franchise's orientation or to reach out to current franchisees, so they can give you an idea of what the profit margins look like.
3. What are the best franchise opportunities for women?
Perhaps my personal favorite is also the most surprising in my opinion. Believe it or not, entrepreneurship is not a field reserved only for men. And women around the country are constantly looking for information about concepts that they can relate to.
FranchiseHelp gets bombarded with these requests, and we usually tell women to check out home services, education, and retail. This is certainly not to say that women are disqualified in any way from becoming a franchisee of any franchise, but we find these categories often align better with the businesses that women want to lead.
My advice to any woman looking for information on becoming a franchisee is to not narrow your search too quickly. You don't know what you'll be interested when to start to learn about all the options that are at your disposal.