Franchising 101
The Growing Demand for On-Demand: Why More Businesses are Going Mobile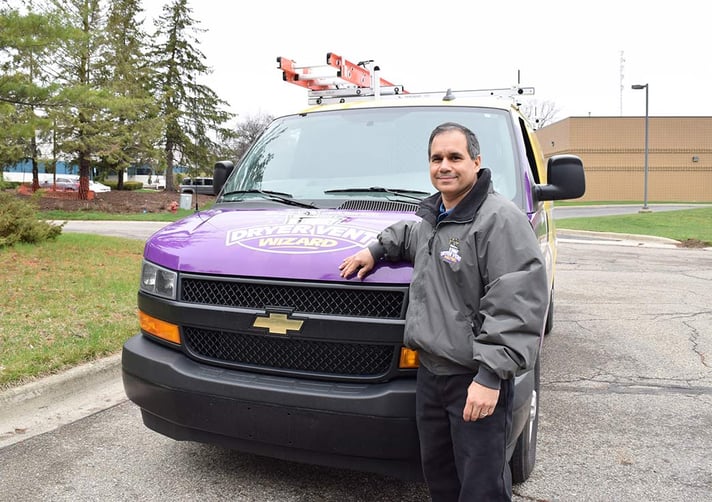 Today's digital consumers want just about everything on-demand. From their food to their TV shows, people want businesses to bring their products and services to them.
Because of this trend, more and more businesses are turning to a mobile, delivery-centric business model to stay relevant and profitable.
For a home services franchise such as Dryer Vent Wizard, our naturally mobile business model positions our franchisees perfectly for the growing demand for on-demand.
The Business Behind Mobile
Mobile businesses are not only booming because of demand, but also because of the number of logistical benefits they present to business owners.
Running a mobile business eliminates many excessive startup and ongoing overhead costs. As a mobile business owner, you have a distinct financial advantage over brick-and-mortar competitors by keeping your costs low, and that means a faster ramp-up time. Without the long, expensive process of building a large team and furnishing a full facility, mobile business owners often receive a return on their investment more quickly.
Driving to Your Doorstep
Dryer Vent Wizard is a company built around one idea: to ensure the safety of the communities we live in by reducing the risk of dryer fires.
Our niche franchising concept and simple, mobile operations make it possible for our franchisees to do just that, while positioning them as resident experts on a profitable, growing segment of the thriving home services industry.
By being a van-based business, we are able to remove the stress and large financial burden of maintaining large, complicated buildings and operations, while streamlining our processes. We bring our specific service to our customers' doorsteps and establish a face-to-face relationship that builds our brand and reputation.
As the demand for on-demand services grows, there's never been a better time to franchise with Dryer Vent Wizard.