The Home-Based Business that's as Big as You Want it to Be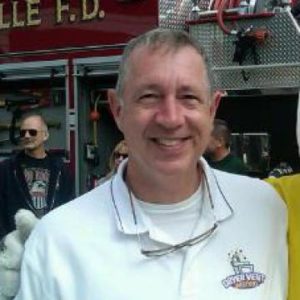 Dryer Vent Wizard owner John Ryley isn't satisfied with "good enough."
The New York City and Long Island-based franchisee is a big believer in the scalability of Dryer Vent Wizard's model, and his results back him up.
Ryley started 11 years ago with one van and his own two hands. Now, he employs five technicians, and he'll soon hire more.
"You're going to have guys who have one truck and are happy. Then you have other guys who want to make a million dollars," he said.
Clearly, Ryley falls into that second category. Here's how he got there.
The Buy-In
Before Ryley became a Dryer Vent Wizard franchisee, he was a franchise consultant and franchisee for a large real estate brand.
"I went from a franchise consultant to a franchisee, so clearly I was buying whatever I was selling," he said.
He was drawn to Dryer Vent Wizard for a few reasons:
He liked that the business was simple, home-based and didn't require a storefront – that keeps overhead low.
He also like the uniqueness of the concept, since there's not much direct competition. In fact, most of Ryley's competitors focus on different services entirely, like chimney sweeping or HVAC maintenance.
Lastly, he liked the marketing and scheduling support from corporate – Dryer Vent Wizard operates a Scheduling Center where agents are on call six days a week to book appointments with new customers and follow up with existing ones.
With all the mature homes in the New York City area, Ryley knew he would not be short on potential clients. He worked tirelessly to build a referral network of appliance repairmen and trade associations, attending trade meetings and making on-site visits.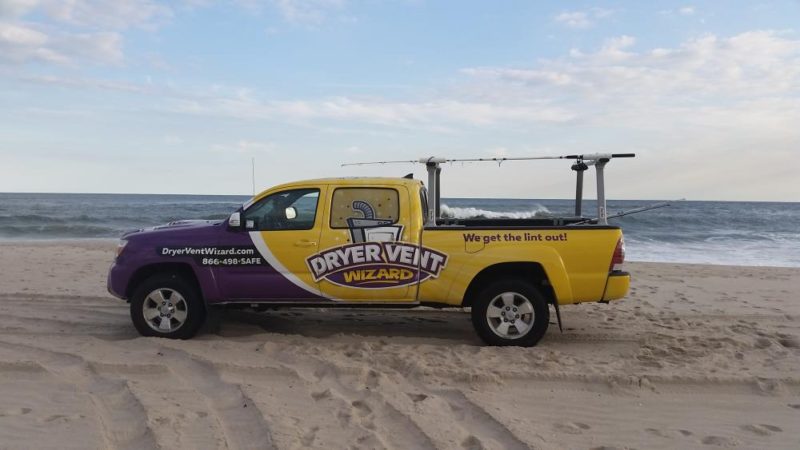 Eleven years later, Ryley is running a five-van operation, generating new and repeat business and looking to expand his team once again. He plans to utilize Dryer Vent Wizard's hiring support services as he searches for one full-time employee and one part-time employee in 2018. As part of this service, a Dryer Vent Wizard recruiter places ads and screens applicants. Ryley finds this especially helpful in an industry with chronic labor shortages, he said.
"It's a great effort on their part to step up and solve a problem, systemically speaking. That's been a big help for us."
The Work
Not only has Ryley found financial success with his Dryer Vent Wizard franchise, he gets fulfillment from his job.
"What's particularly rewarding is that when we pull up in front of a house, something is broken. And when we pull away, it's fixed."
Ryley's eye-catching Dryer Vent Wizard branded vans make it very easy to engage with the community when he's on the job, he said. People comment on them all the time. But he also searches for other ways to connect with the communities he serves. He nominated his local fire department for a scholarship sponsored by Dryer Vent Wizard and awarded to a department doing active work to educate communities on fire safety. (This topic is important to Dryer Vent Wizard because dirty or dysfunctional dryer systems cause 15,000 house fires each year.) His local department won the scholarship, and Ryley presented it to them.
The Reward
Ryley's advice to other business owners? Work hard to grow your business, and never settle for what you've already achieved.
"If you give it your all, you'll get a great reward," he said.
He especially wants entrepreneurs to understand that scaling your business doesn't mean you have to bury yourself in extra work. In fact, adding technicians enabled him to transition from cleaning vents to focusing on sales.
"As a franchisee, your goal is to grow your business, so you need to be tireless in that pursuit," he said. "You wake up and try to find too much work for one van. Then you wake up and try to find too much work for two vans. And that doesn't mean you need a bigger back office. It's not five times the work to have five vans instead of one van."
However, Ryley advised owners to be ready to jump in if an employee gets sick or needs a vacation. That's good teamwork.

Going forward, Ryley is eager to continue growing his business, and he'll keep offering tips to new franchisees with a similar drive. Ryley built a strong, successful business from the ground up, and he has his own determination and passion to thank. As long as he's around, no New Yorker will be stuck with dripping clothes or a dysfunctional dryer.
"My wife and I went snow-showing yesterday, a nice little trip around the neighborhood on a winter afternoon. I came home, and my ankles were covered in snow and my pants were wet. Ten minutes in the dryer, and my pants are toasty. Could you see life any other way?"