Success in Business
The True Definition of a Family-Owned and Operated Company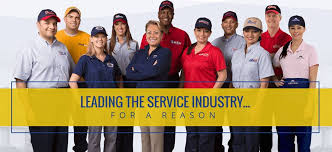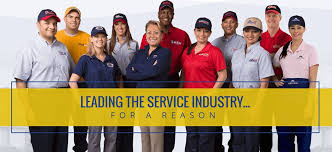 The complexities of business aren't limited to customer invoices and marketing promotions. Respect for the chain of command—and for one another—is essential for franchise owners who work alongside their relatives.
A fresh layer of challenges often arises when relatives own or work in the company. Family owned and operated organizations include two overlapping systems: the family and the business.
According to Dr. Sofia Laurden Davis, author of Qualitative Study for Family Member Employees in Family-Owned and Operated Organizations, each system holds different values, norms, interests and structures. The intimate connections often bring tension. One system cannot change without affecting the other, Davis says.
Though disagreements are unavoidable—they're basically a part of the "family owned company" definition—the opportunity to leave a legacy is appealing to many entrepreneurs who work with loved ones. It's a common way of doing business, as franchises generate more than $2.1 trillion to the U.S. economy.
RELATED: 3 Tips for Keeping Your Franchise in the Family
Rick Coffey is a lifelong franchisor and owner of Barkefellers, a luxury pet hotel and grooming spa. He says franchise owners can earn steady income after retirement and leave "a legacy for your children and their children." Another benefit, Coffey says, is the thrill "to see your business grow beyond your reach."
The Local Love
Most family owned and operated businesses gain traction because they become well known in their community and develop loyal customers, Coffey says.
These days, consumer buying habits reveal that a growing number of young adults support locally owned shops, including family owned and operated companies, because they tend to:
Favor smaller niche brands
Dislike big-box retailers that may not offer personalized customer service
Support entrepreneurially minded thinkers and doers
Consumer loyalty may be vital for success. Still, trust and exceptional communication among loved ones in business are essential, and loyalty and a dedication are crucial for the internal team, Coffey says.
"It's important to consider whether all involved family members have a good work ethic and share similar expectations," he says. Everybody has to be on board and committed to helping the business expand.
Family Owned and Operated Success Stories
One myth around family-run businesses is that they aren't suitable as franchises. Ed Doherty, owner of Doherty Enterprises in New Jersey, might disagree. He and his two grown children own 60 Applebee's locations, 25 Paneras, three Chevy's Fresh Mex outlets and several other restaurants. A post on Franchising.com says Doherty Enterprises is one of the 20 largest franchisee operations in the country.
Generations of relatives in a family-run business can be a terrific resource, too. Sons and daughters offer a unique perspective, along with a youthful vitality and energy, says Doherty. Younger family members and business partners often have a clearer understanding of how to serve younger customers.
Another benefit of family franchising is that Doherty enjoys sharing his business philosophy with his daughter and son.
First, though, parameters and boundaries had to be established, Doherty says. His children had to work for another employer right after college. They needed outside work experience before joining the family business.
Neighborly is home to many family owned and operated franchises within our many home service brands. A family owned company definition is different from one organization to the next. Through our thoughtful succession planning, we've helped parents sell their Neighborly businesses to their kids and other family members, and to carry on a legacy. Brother/sister and husband/wife teams work together, and one of our brand locations boasts three generations in one office!