The Ultimate Cheat Sheet to Buying a Franchise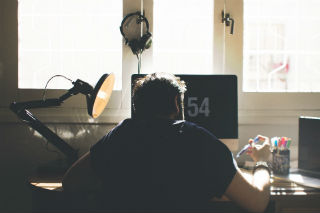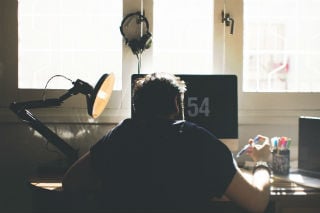 So, you've decided that buying a franchise is the next step you want to take. But the first hurdle you've got to overcome is – which franchise business is going to be a winner?
Like any other investment you may make, purchasing a franchise comes with a risk. That's why you need to take some time to look at what you want, what's going to work in the current economic climate, and what support and recognition you'll receive from your chosen franchisor. The key to buying any business is research, which is why we've highlighted some important things you'll need to consider:
The Demand for Your Franchise and Its Competition
The first thing to look at is whether your chosen franchise is targeting an area of demand. Will it provide your local community with something they need or could it be a fad that'll be here today and gone tomorrow? It's also worth considering whether the franchisor's name is already reputed and recognized by customers so you won't have to work as hard to gain their trust and business.
Don't forget about competitors either – these can have a detrimental effect on your business.
Consider what level of competition there is and whether this is on a local or national level. Look at how many other franchises there are within your local area and whether they're as recognized, if not more so, than the franchise you're looking at. Knowing whether you're going to be able to compete with these businesses will be fundamental to the success of your own franchise.
Talk to Other Franchisees
One of the best ways to find out whether it's worth buying a business is to speak to your fellow franchisees. Many franchisors will invite you to a "Discovery Day" where you'll be able to meet like-minded people, but you should try to do additional homework, too. Call up other franchisees (not just the one's the franchisor recommends!) and ask them how they feel their business is working, whether they've had enough support, and if they feel there's plenty of growth left in the franchise. And, if you have the time, ask them if you can shadow them for a day to really get to grips with the franchise and what it involves.
Review the Franchise Disclosure Document
It's crucial that you obtain and read through the franchisor's Franchise Disclosure Document (FDD) before you sign any papers. These can be 50 or more pages long but don't be put off by this. This document holds key pieces of information, including what type of training is on offer for franchisees and whether there are any additional costs that might not seem obvious at the start (e.g. opening day expenses when you have to do a promotional giveaway). The Federal Trade Commission offers a thorough guide on how to read and understand an FDD.
Buying a franchise need not be a stressful and overwhelming experience, as many franchisors offer help, advice, and training throughout. However, it's crucial that you do your research beforehand, asking for legal help if you're unsure on any of the finer details. Armed with your research, skills as an entrepreneur, and unwavering commitment to success, you could soon find yourself being your own boss and watching your franchise grow from strong to stronger.
What do you look for when you're starting your own business? Share your stories with us on Facebook and Twitter.