The "Un-Retirement"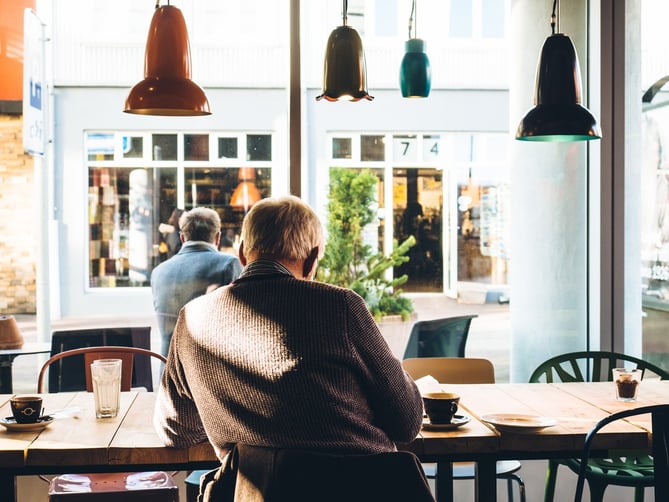 Baby boomers changed the world in a massive, never-before-seen way. Truly. They did.
Millennials and Generation Z may think their impact on the world is impressive – and it is. But boomers? They were revolutionaries. They pushed us from our comfort zones; tested the limits of societal norms; and left a lasting impression on the music industry.
Fast forward 40-something years
Boomers are reaching their 60's and 70's, and are healthier and more active than generations before them: you've no doubt heard that 60 is the new 30, right?
Well, 60 is not the new 30: it's the new 25, because boomers everywhere are saying "Hell, no!" to retirement and instead are embracing this time in their lives as a chance to begin anew.
And they are doing so by starting businesses by the tens of thousands!
Call it "un-retirement"
People over 50 are starting businesses at rates higher than younger people. And while some are doing so because they feel they can't afford to retire, others are becoming entrepreneurs because – as the link above mentions – they simply relish the idea of business ownership.
But it's a particular kind of entrepreneurship they seek: they don't want to manage people/have employees, they want to start a business that allows them to (as stated in the article linked to above) "schedule flexibility."
Is that you? If so, consider this:
Start a Franchise!
Particularly ours: Dryer Vent Wizard.
Our service-based franchises will see you cleaning the dryer vents of clothes dryers in homes and businesses, helping keep families at home and patrons/employees of businesses safe from the highly flammable lint that can accumulate in a dryer's vent and catch on fire. That unobtrusive ball of lint can be a real killer: 34 deaths a year occur in fires started by dryer lint. In addition, dryer lint is also responsible for hundreds of injuries and more than $200 million in property damage.
Boomers and members of Generation X have been in the workforce for a while. If you're a member of either of these two groups, you undoubtedly are hardworking, know how the business world works, and want to expand and control your income. If nearing traditional retirement age, you may have decided that you just can't picture yourself sitting around in retirement golfing and babysitting the grandkids. You want to contribute to your community in a meaningful way.
You also may have looked into what it takes to start a franchise and became disheartened by the high cost. Rest assured: franchise ownership with us ranges from between $58,150 and $78,450 in the U.S. and $56,850 and $102,750 in Canada.
And, speaking of boomers' desire to have more give and take in their schedules, your Dryer Vent Wizard franchise will be run out of your home office (for at least the first few months), allowing you to open it in the location that allows for the utmost in flexibility.
So whether you're a boomer or anyone else wondering "what's next?" when it comes to your career, future "un-retirement" or entrepreneurial dreams, take a look at Dryer Vent Wizard.
Contact us at 844-883-7937 for more information.