Leadership
,
Professional Development
The Value of Vocational Education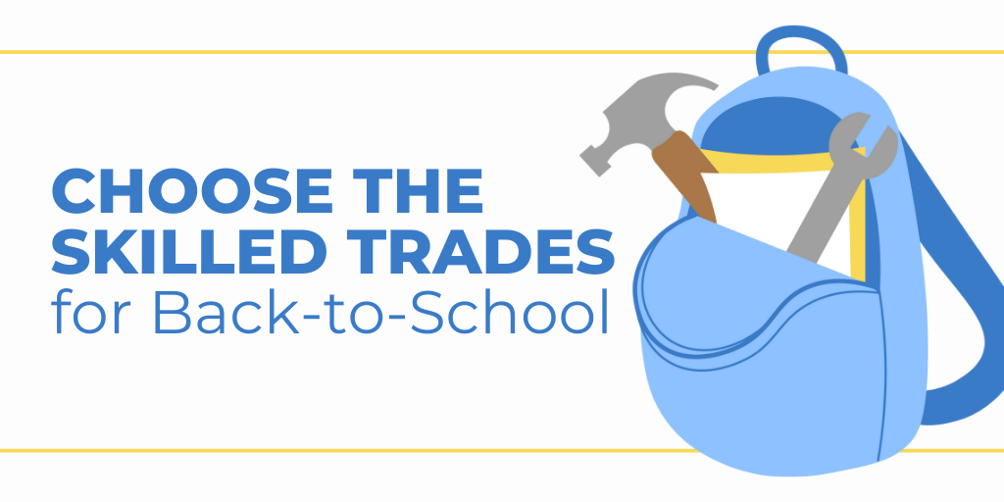 The demand for skilled trade workers — plumbers, electricians, painters, and other home services professionals — continues to outpace the supply of individuals working today. This reality is fueling a new wave of enthusiasm for vocational education, and I've always been an advocate for training individuals to be productive in performing a specific skill or trade. Our world is dependent upon those who can build, repair, and maintain our homes and buildings, and this is why vocational education is critical to the social and economic health of our society.
Shortage of Skilled Workers
Across most of the trade professions, there remains a shortage of skilled workers. One reason for the shortfall is because professionals are retiring at a faster rate than individuals can be trained and employed. For example, every year there are about 7,000 new electricians…. but then another 10,000 retire. In the plumbing sector, there's a 55% shortage of skilled individuals, which is only exacerbated by the projected annual 4% growth rate in demand for the profession over the next several years.
How can we fill in the labor gaps? By recruiting and training the next generation.
Not every student has to be college bound. Teachers, school board members, and guidance counselors must push middle school and high school students to understand and explore the value of vocational education. Once students are introduced to different career paths, they can make informed decisions about their future.
For anyone who thinks they want to work in the trades, some important questions to consider include:
Do I identify with this line of work?
How much can I earn?
What are my other options?
Do I want to continue with traditional education?
How much would my college education cost and what would I do with it?
Once a student understands what's available to them, their world opens up.
Training and Certification
While Neighborly franchise owners don't need vocational training to run their businesses, mechanical aptitude is extremely useful for some of our service verticals. In all cases, business basics like reading, writing and communication skills will always be important.
When it comes to certifications, there's a wide delta among the different professions. Neighborly works to ensure all franchise business owners and employees get the knowledge they need to succeed. While some trades don't require a certification, credentials for others are more onerous. For example, a plumbing license is typically a four-year commitment — which is a lot more time than it takes to become a licensed real estate agent or pest control applicator. Then there are those trades where local laws or regulations require licensure, which usually entails proving time in the trade and passing an industry- or state-mandated exam. The restoration and remediation industry is one example where training and industry certification can be accomplished in a relatively short period of time. The good news is that Neighborly's franchise system-sponsored or administered training provides most of the vocational education and certification required.
Regardless of industry, local, or state requirements, Neighborly always encourages franchise owners and employees to become as knowledgeable as possible about their work. Solid business acumen and customer service skills are always paramount to success. We know this to be true, which is why, in addition to technical training for many of our brands, in all cases Neighborly provides comprehensive business training.
The Future Is Bright – and Employable
Research says the home service industry has a long runway. From plumbing to electrical work to general handyman services, jobs in the trades can't be innovated away. The demand for skilled professionals doesn't wane, and it's why vocational education will always be so very important.
For tradespeople, including those who own, operate, or work for one of our Neighborly franchise brands, employment opportunities shine bright today and for the foreseeable future. Training tomorrow's trade professionals through vocational education is key to meeting the ever-increasing demand, and ensuring the ongoing stability and security of our homes and businesses.
Written by Mike Bidwell, President & CEO, Neighborly for LinkedIn