There When You Need it Most: A Glass Doctor Story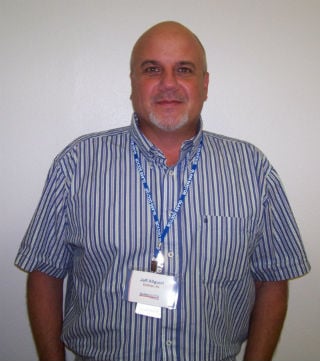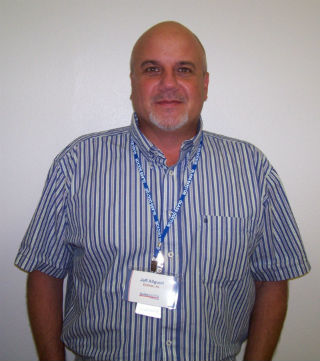 In 1988, Jeff Allgood of Dothan, AL decided to go into business for himself. For over 20 years, his glass company provided him with expertise and business savvy in the glass industry, and in 2010, he decided to take it one step further. Jeff made the decision to become a Glass Doctor franchisee that year and never looked back. His story is one of teamwork, being there for his community, and how Glass Doctor is there for him.
Supporting the Community with a Glass Business
Some people are in business purely for the money, but not Jeff. His business has always been about being there for the community. "My motto has always been 'I don't wish anything bad on anyone, but want to be there if something bad happens.'" Indeed, Jeff's glass business lets him come to the rescue when his customers need him most. "I always have a great feeling when someone calls up [with] a bad experience with a window breaking in their vehicle or home, and we are there to help them."
Soon, Jeff will be able to help even more customers. As another way to reach out to the community,
Jeff is about to explore all the benefits of Neighborly, a new cross-marketing effort being launched by Dwyer Group, the parent company of Glass Doctor and 12 other brands. Jeff noted that he's "very excited" about Neighborly and what it will mean for the business.
The Helpers Behind the Scenes
While Jeff is there for his community, he has internal support from within his company and from the franchise. Before buying a Glass Doctor franchise, Jeff's decades of experience in business offered him countless important insights, like recognizing the value of what home-office support can provide. "We always have someone there to help," he explained, "and their wealth of knowledge is astounding."
Administrative support is essential for the success of any company, especially those that experience downtime. For Jeff's company, "planning for the slow times during the busy times" is an ongoing challenge, as is recruitment. "Finding and retaining good employees is always a challenge," he admitted. Fortunately, Jeff can work closely with Glass Doctor to use new tools to help with this challenge of finding and maintaining great talent. This year, Jeff will be implementing the RARE Toolbox, a new recruiting and hiring tool, to help him find and keep amazing techs and talent.
For the Love of the Job
In a business like Jeff's, support from the community, from the franchise, and from his own company sparks ongoing eagerness and passion to persevere. When asked whether he's excited to go to work every day, Jeff exclaimed "Yes!" He said that his excitement comes from "knowing that we have a great business being Glass Doctor."
Jeff has a simple piece of advice for people who are on the fence about buying a franchise: "Do it!" He added, "[it was] the best decision I made, and as I have said many times, wish I would have done it sooner."
Owning a glass business means you're there for your community when they need you. To discover how Glass Doctor can reflect all that support back to you and help you start or grow your business, contact a franchise developer today!