There's More to Dryer Vents Than Just Cleaning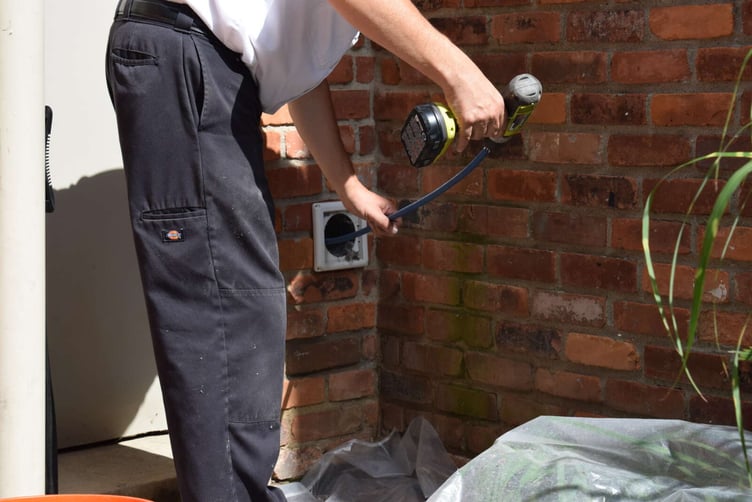 In order to prevent house fires, experts recommend homeowners clean their dryer vents at least once a year. With more than 70 million U.S. homes – and countless businesses – containing clothes dryers, you don't have to do the math to understand dryer vent cleaning can be extremely profitable.
While we're happy to be a key player in the $20 billion dryer vent cleaning industry, only about 20 percent of Dryer Vent Wizard service calls solely include cleaning. That's because when so many of our franchisees inspect a dryer vent, they find there's much more to be done than just cleaning, such as repairing, replacing and rerouting the vent line. Not only are dryer vent alterations and other fixes essential safety precautions for millions of homes, but they can be another stream of revenue for franchisees who want to add on maintenance services while in the home.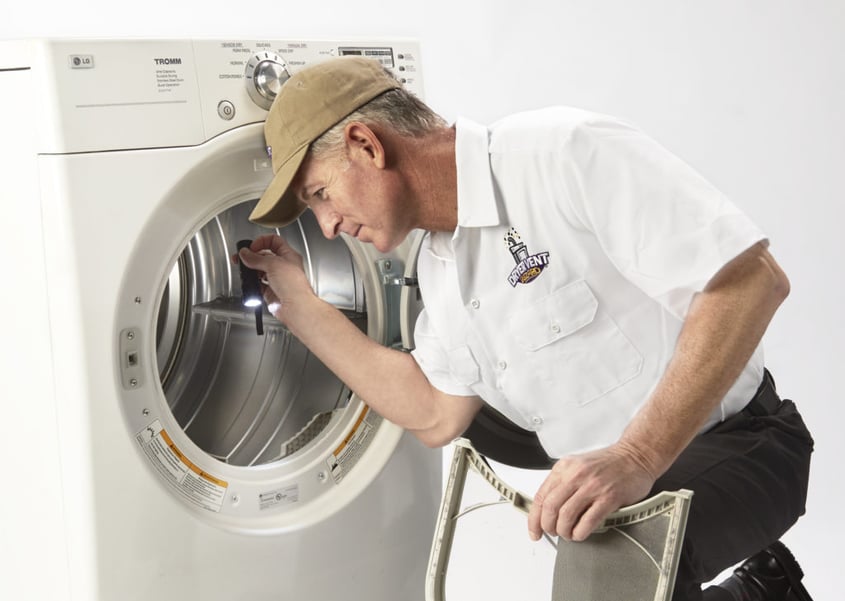 How Dryer Vent Cleanings Become More Profitable
A home service franchise cleaning dryer vents can be lucrative. Our average ticket price exceeds $300, making each dryer vent franchise profitable. More often than not, you'll come across multiple dryer vent problems that need to be addressed.
So, even if you were just hired for a cleaning, you can bring up important maintenance and repair add-ons to your customers. It becomes an educational sale, and they always appreciate the professionalism and expertise you can offer them by bringing needed repair or safety issues to their attention.
Leaks, incorrect joint connections or improper vent materials can all cause serious complications – from dryer fires and carbon monoxide buildup to mold growth and energy loss. While customers may think the dryer is clogged and just needs a good cleaning, it can also indicate damage or disrepair in the dryer vent system.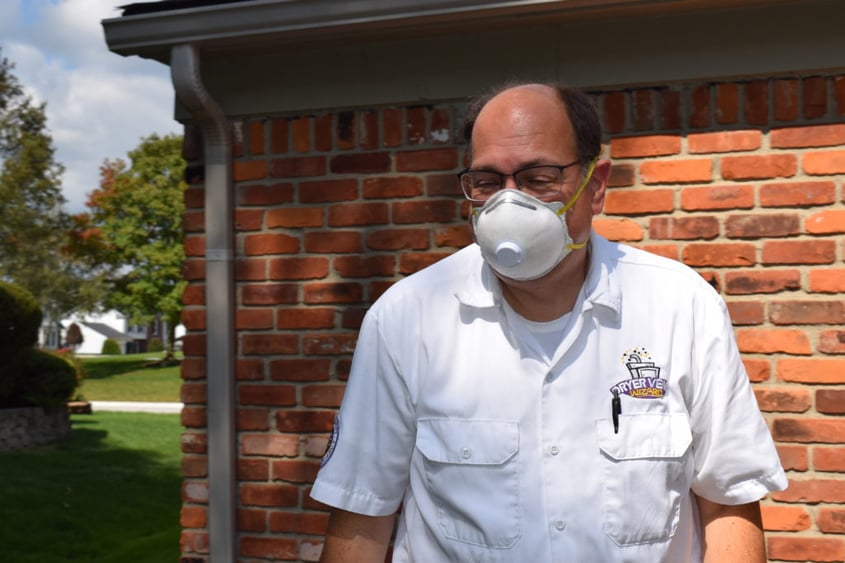 Trained to service each of these potential problems, you and your technicians will be able to provide a full diagnostic inspection to find the source of any issues. Here are just some of the repair services you can expect to offer your customers:
Replacing foil or vinyl vents with rigid metal venting materials
Re-taping joints with foil tape
Replacing missing hangers
Updating vents to meet code compliance
Repairing breaks in vent lines
Removing screws
Rerouting vent lines
Preparing You for the Road Ahead
While more customer offerings translates to more business, some owner/operators worry it also translates into a more difficult technical venture. But, a wider range of offerings isn't synonymous with harder work and more training. Within our three-week training program, we will prepare you for any of the common issues you'll run into. Not only will you learn how to efficiently clean dryer vents, you'll also learn how to install them, keep them up to code and make any necessary repairs.
Our 10-point inspection form will help you find and identify potential problems, and our flat-rate pricing book will let you know how much to charge for repairs. If you encounter a problem you've never seen before, just give us a call. Our knowledgeable, expertly-trained staff can help you out right away.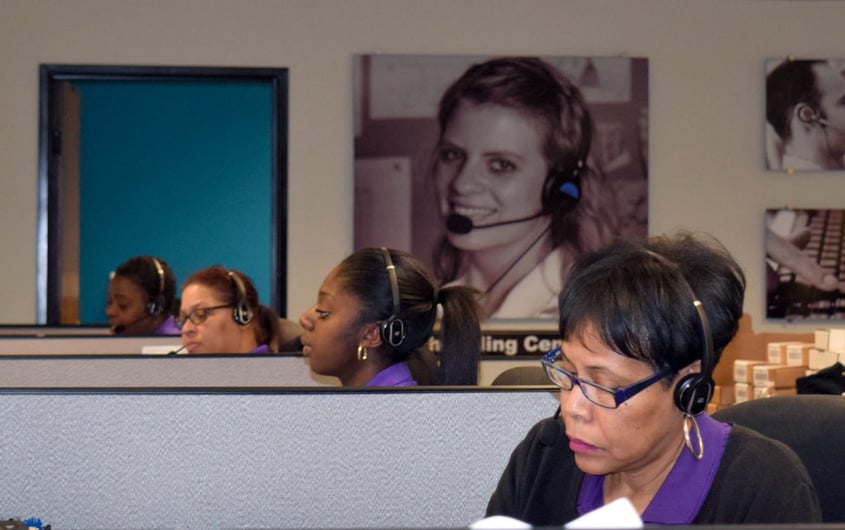 High demand is one of the main benefits of breaking into a niche industry like dryer vent cleaning. But, there's even more demand when you're also able to help out with installation, repairs and maintenance. As a Dryer Vent Wizard owner, you can offer your customers the added value of a full diagnostic inspection and necessary repairs, every time you are in the home for a cleaning.