Business Ownership
This Dryer Vent Wizard Franchisee Loves Boston (And His Booming Business)

Boston is a close-knit town. According to Dryer Vent Wizard franchisee Jerry McCarthy, many of his customers take care to do business with Boston-based companies.
Jerry is especially aware of this dynamic because he once almost did the unthinkable: move to Rhode Island.
Luckily, Jerry found a way to stay in Boston and build a business that makes life a little easier for the city's inhabitants. He just wishes he hadn't waited so long.
From Franchisee to Franchisor, and Back
Jerry's first experience with franchising was with Snap on Tools, a company that makes and sells tools for the transportation industry. He owned a single unit for six years before joining the company's corporate management team. He stayed for sixteen years, but after his salary was cut back, he started looking for ways to take control of his income.
He was busy researching franchise opportunities in different industries when a conversation at a coffee shop changed the course of his career. He started chatting with the man behind him in line, who mentioned that he was a handyman and cleaned dryer vents for a living.
"I thought, 'My dryer vent is three feet long. How can anyone make a living just doing that?'" he said.
Later, when a Google search brought up the Dryer Vent Wizard brand name, Jerry remembered that conversation. He fervently researched the brand, pouring over the business model and sales numbers – and he was convinced. Unfortunately, there were no territories available in Massachusetts. In order to invest in a Dryer Vent Wizard franchise, he'd have to move to Rhode Island.
This posed a tough decision. Jerry loved Boston, especially its five professional sports teams, and he didn't want to leave. He told Dryer Vent Wizard's corporate team that he'd think about it, and he started calling the company's Massachusetts franchisees to help him decide whether to relocate and leave his beloved Boston Bruins behind.
During a conversation with the Boston franchisee, Jerry bemoaned the fact that there were no available territories in his home state. The franchisee offered to sell his unit to Jerry – for the right price.
His problem was solved. Jerry bought the business in 2010, and he soon realized how profitable it could be if he ran it more strategically.
Sales quadrupled.
A Family Affair
Now, Jerry has one of the largest operations in the system, with one part-time and three full-time technicians. Jerry handles the back-office duties, and his 28-year-old son Matthew runs day-to-day operations.
Matthew is getting married in a few months, and Jerry suspects his son will run the entire business within five years.
"His help changed everything. It made a huge difference. And I'm not just saying that because he's my son," Jerry said. "He's fantastic with the customers and the work. He's fussier than I am, quite frankly, in the field. He's good at managing the other guys."
This is high praise from Jerry, who has little patience for noncommittal business owners. Because of his background in franchising, he knows what it takes to succeed, and he consistently goes above and beyond to achieve strong results.
"If somebody in our territory has a dryer vent problem, I want to be the company that serves them," he said. "I don't want to let anyone else in the door. I don't want anyone else calling them. I want to get on that immediately."
Above and Beyond
When it comes to running a business, Jerry believes that you get out what you put in. His aggressive sales and marketing efforts mean that his technicians stay busy year round. All those aging buildings in Boston don't hurt, either. There are days when demand is so high, he thinks about hiring two additional full-time technicians, he said.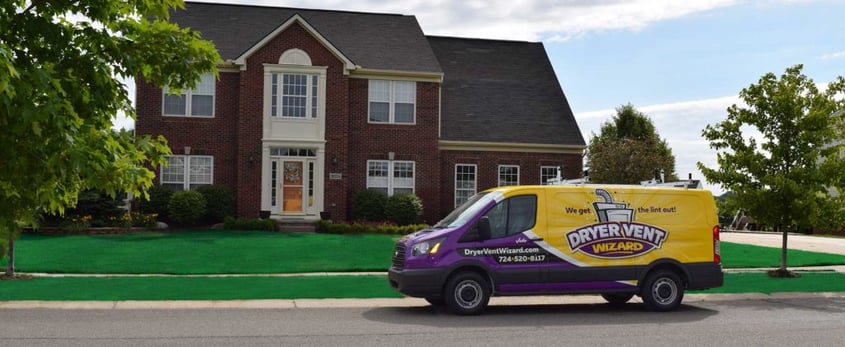 Jerry still consults on large, multi-unit jobs, but most of the time, he's not in the field. Soon, he'll retire and let Matthew take the reins. After a long career working with entrepreneurs and running businesses, Jerry will have more time to relax. But for now, that's not really on his radar.
"I'm 61 now," he said. "I really wish I had found this business earlier. Boston can be tough, but I love it for giving us all this business."