Multiple Revenue Streams for Plumbers: Top 3 Options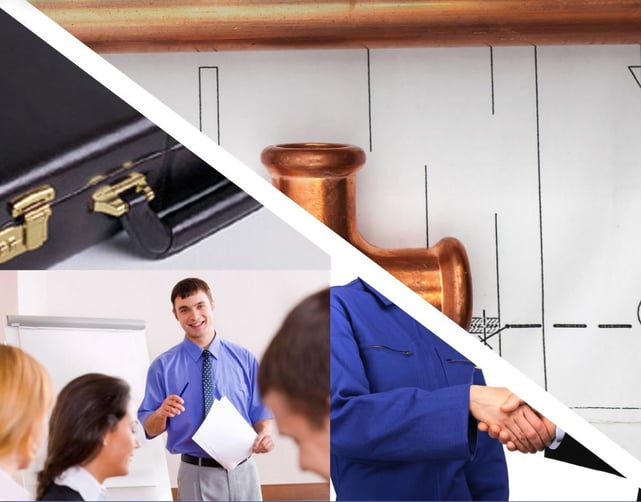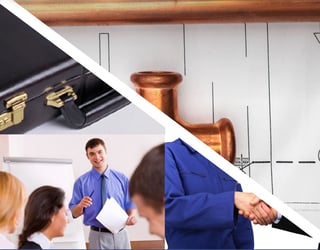 Top 3 Options for Multiple Revenue Streams in the Plumbing Industry
All great business owners know the value of a great business model. The business model is a roadmap for profit and success, and clearly lays out how a business will achieve its goals. Time and time again, we see that the best models include multiple revenue streams – three at minimum – to ensure success. Here are three of the most important and diverse income streams in the plumbing industry to help businesses meet their goals and boost their bottom line.
Fast, Low-Cost Plumbing Services Generate the Most Plumber Income
An easy and plentiful market to tap is clients looking for cheap, fast plumbing services. For each of your multiple revenue streams, you'll need to build a target client profile. For example, your target clients for
these services will likely include:
Single homeowners with annual incomes < $50,000
Public works facilities
While this market is bustling, it's also very competitive. Even though you can typically deliver these services rapidly, make sure technicians are still performing solid, quality work, or you will fall short of your competitors. These types of jobs are a great foundational revenue stream, but relying exclusively on low-cost services won't help you truly maximize profit.
Complex, High-End Plumbing Services Maximize Plumber Income
Diversifying your revenue streams is a great way to protect and stabilize your bottom line. High-end services are projects that require more investment and expertise but also provide a much larger payout. While you'll typically have fewer of these types of jobs, you'll still need to focus attention on developing this revenue stream from target markets, including these:
Married homeowners with annual incomes > $50,000
Real estate, corporate, or commercial clients
For commercial clients, long-term contracts can fortify this revenue stream. To secure great relationships, you'll need to deliver an excellent experience from the first service call all the way through processing payment, every time. Delivering high-end services typically requires more planning, training, and specialized personnel. These clients are generally less concerned about the price, and more concerned about quality. Delivering excellent quality can quickly lead to more sales in both high-end and cost-effective services, along with maximized plumber income, which takes us to our final revenue stream.
Capture the Market of Repeat Customers for Consistent Plumber Income
When you deliver great plumbing services, you open up more opportunities for the future – regardless of whether you're performing jobs for a single homeowner with a small income, or a large commercial facility. Satisfied customers are more likely to choose your business for future service needs and also recommend your service to others. Going above and beyond, such as writing thank-you notes, requesting online reviews, or performing follow-up calls, can go a long way toward capturing revenue from repeat clients.
Increasing profitability in the plumbing industry requires a multi-faceted approach with diverse
services promoted to specific markets. Once you've developed your target market profiles, you'll need to promote your services based on that market's unique needs. In other words, your high-end marketing strategy should look very different from your cost-effective service marketing strategy.
Learn how Neighborly and Mr. Rooter can help you establish a plumbing franchise.
Has your plumbing business developed multiple revenue streams that work for you? Let us know in the comments!