W4W: Window Genie of Princeton Gives Back!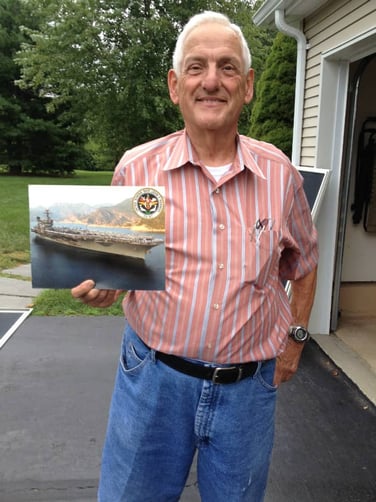 We're always so proud to report stories of owners getting involved, giving back and making an impact in their communities. Our give back program Windows 4 Wishes is here to help encourage, enable and reward franchise partners for using their businesses to better the communities they live and work in. Recently, Robin McKenna of Window Genie in Princeton, NJ was featured in her local news for a number of things she and her team have done to show the community what they care most about. To read the full story via centraljersey.com, click HERE
Robin understood the importance of giving back to the community long before purchasing her Window Genie franchise in late 2013. She had been very involved in her greater Princeton community for a number of years serving as a Girl Scout Leader, United Way Day of Caring organizer and a member of the Somerset Valley YMCA parent board and parent volunteer. Window Genie's system-wide focus on community service is actually something that drew Robin to the business to begin with. Before opening her franchise she said, "The corporate team has such a strong, well defined culture. It's something I'll be sure I reflect in my business. When I hire a technician I'll let them know that we work hard and we play hard, we contribute to our community and take pride in our work, values that were instilled in me by my mom and dad. These were values so clearly embedded in the Window Genie culture; it feels good to invest in team Genie. It's an extended family that not only cares about the success of my business but the happiness and fulfillment it brings me."
Robin has definitely found ways to creatively use her business to fulfill those needs she has to continually interact with and give back to her community. Pictured below is Jim Cordiano, local Navy veteran who served from 1967-1970 on board the USS John F. Kennedy. On Thursday Sept. 11th Robin surprised Jim with a $0 bill for the window cleaning he scheduled at his home. He said, "While on the phone, Robin (the owner) said they offered 25 percent off to veterans, which we thought was great. It wasn't until it came time for me to pay when she surprised us and told us the cleaning was on her. It blew my mind. I thought she was kidding."
Why did Robin do this? She said "I'm excited any time we get a new customer, but while speaking with Jim on the phone and learning he was a veteran, I knew I had the opportunity to take his first Window Genie experience to a different level. This was the least we could do to say thank you for his service to our country."
As for Jim's first Window Genie window cleaning, he said, "I like the results. Window Genie has a very satisfied customer. The team finished our house in less than three hours, they just worked their asses off for us. I've already handed out some business cards to neighbors because I want to help a business that deserves it."
And that's the point of Windows 4 Wishes… to create meaningful relationships with their customers through giving back and offering help and support when needed. Robin saw an opportunity to provide her cleaning services to Jim with a side of gratitude.
It's not the first time Robin and her team have provided a free cleaning to a local veteran! In the spirit of Memorial Day a few months ago, they offered a free cleaning to another local Vietnam War Era Veteran. This customer had Window Genie out to his home to clean some windows and his patio because he was planning a surprise birthday party for his wife. Upon learning about this man's military service, and knowing how special the party was that he was planning for his wife, Robin felt it was right to say, "this one's on me."
Robin plans to continue giving discounts and free services to veterans because she says, "We do this to show our gratitude and build a relationship with customers that lets them know we care about them and are truly appreciative of their military service. We're not just a window cleaning business, we're here to make a difference in the community whether it's by sprucing up someone's home or making their day a little brighter with the gift of a free cleaning."
Going on the same theme of providing free cleanings to families in her community, Robin and her team at Window Genie of Princeton will be taking referrals/nominations for families currently battling breast cancer in the area. Her team would like to offer a free window cleaning to help these families focus less on keeping their home clean, and more on simply fighting and getting better.

Robin said, "We understand how difficult and exhausting it can be dealing with treatment… and household chores aren't and shouldn't be the priority. We want to help out the best way we know how, with a window cleaning. It's not just about having clean windows, we want families to know that their community is here to lend help and support in hopes they can just focus on healing and getting better."
With no plans to slow down, WG of Princeton will continue thinking of new ways to give back and show their community what matters most to them. Way to go TEAM GENIE!